Redwood High School Alumni
All Classes 1959 to present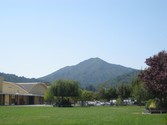 WELCOME TO OUR NEW WEBSITE!
l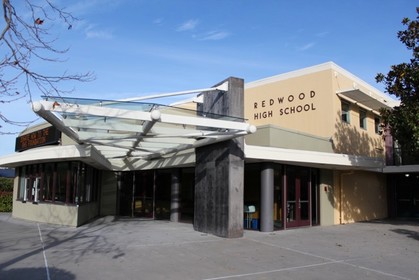 This Web site (& Alumni Directory) is the official home of the Redwood High School Alumni Association…24,000+ alumni from 1959 to present. It's free, safe and commercial free. Alumni who Join get access to the entire site. Its easy to Join... Click on "Classmate Profiles". Then click on your year of graduation …then click on your name ...and Join! If you want more help, click on "First Time Visitors" for additional instructions on how to Join and use the site. Join now please.

2015 REDWOOD ALUMNI SCHOLARSHIP CAMPAIGN
It is scholarship time! Redwood students are hearing from colleges and finishing up applications for financial assistance. Our goal is to raise $2500 or more by May 15 so that we can give an Alumni Scholarship to a deserving Redwood student. The Alumni Scholarship is awarded to a student who has excelled in high school despite financial hardship.
Your help is needed. Please make a donation of $25 or more. If you would like to make your donation in honor of a special teacher or classmate, please fill out the information on the form. We will pay tribute to them on our website.
2015 ALUMNI SCHOLARSHIP ONLINE DONATION
If you would prefer, you may send a check made out to:
Redwood Foundation/Alumni Scholarship
c/o Redwood High School
395 Doherty Drive, Larkspur CA 94939
Include your name and graduation year, and if you wish, the name of the teacher or classmate you would like to honor.
Thank you!
Go Giants!
2015's AVENUE OF GIANTS BANQUET WAS A HUGE SUCCESS
Held: FRIDAY, MARCH 6, 2015
@ JASON'S RESTAURANT IN GREENBRAE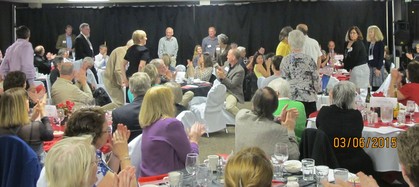 Recognition of Redwood Staff Past and Present

Tom Seidenberg '68 with Anne Surman,
Glenda Gentry in background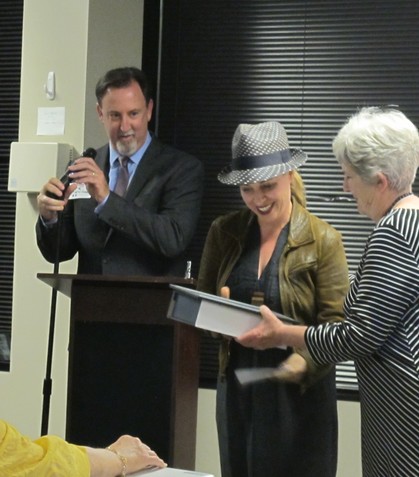 Mark Fainaru-Wada '83, Tiffany Shlain '88
receiving award from Marilee Rogers '61
More photos in Photo Gallery Link on left panel. For details of Avenue of Giants inductees go to Avenue of Giants Page

ANNOUNCING ... 2015 SELECTIONS - ATHLETIC HALL OF FAME:
Jim Connor '77 ... Football, Basketball and Baseball
Aleco Preovolos '83 ... Tennis
Michelle Santino Isaak '87 ... Soccer and Basketball
Hal Schulz '76 ... Cross Country and Track and Field
Duncan MacSwain Coach ... Basketball
** 2015 and 2016 RAHOF selections will be officially inducted in March, 2016. Redwood Athletic Hall of Fame Page.

PURCHASIE A LEGACY BRICK!
Redwood's beautiful lunch plaza against the South Wall of the school is paved with bricks dedicated by students, alumni, staff and the community. You too can purchase a brick paver to recognize yourself, your family, your favorite teacher or classmate. This year's deadline has passed so that they can be in place in time for graduation, but you can order at any time. All you need to do is download this form. ORDER LEGACY BRICK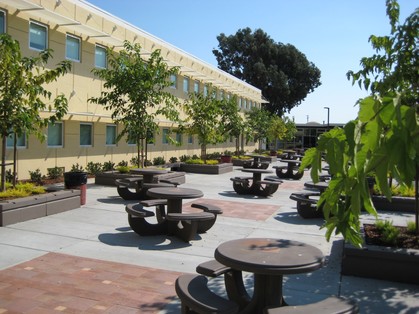 CONGRATULATIONS REDWOOD! Redwood is considered one of the Best Public High Schools In California...#10 out of 14, 431 high schools in the state! Our alma mater continues to give students and excellent education, and we as alumni, should be very proud.

SPRING ACTIVITIES COMING UP:
April 1 Alumni Scholarship Donation Campaign begins
April 8 Alumni Meeting room 120
April 24 Fore! Foundation Golf, dinner, dancing Fundraiser at Peacock Gap!
May 13 Alumni Meeting room 120
May 15 Alumni Scholarship Donation deadline

TIME TO START PLANNING 2015 REUNIONS ! The Alumni Council is developing a "packet" to help organizers plan and celebrate their reunions. We have a database of class list information, and will soon have more detailed suggestions for locations, costs, decorations and activities. Please go to the "Reunions and Class Contacts" section of this website for more information, and let us know your plans as soon as yu can!

REDWOOD SPIRIT: Alive and well! Check out this amazing viral video ..
LIP DUB 2014 Produced by Jack Bushell & 2014 Senior Class, the cast includes the entire RHS 2014 student body.