Redwood High School Alumni
All Classes 1959 to present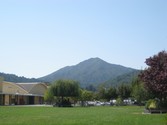 WELCOME TO OUR NEW WEBSITE!
This is a work in progress. Hope you like it.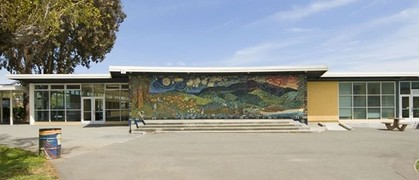 REDWOOD HIGH SCHOOL ALUMNI ASSOCIATION
All-Alumni; Classes 1959 to Present

last updated 7.30.2014
Like us on Facebook
GETTING STARTED:
1. The first thing you need to do is JOIN! Because this is a new platform even if you've signed up on you class site or the old Alumni Association website, you have to re-join. It's free, and easy to do ...The minimun input is just an email and a log-in password. To join click on "Fiirst Time Visitors" at the top left of this page. This will take you to instructions on how to join and use the site. If you want to skip the instructions and the privacy notice, then start by clicking on "Classmate Profiles", find your graduation year, then your name and "Join". Once you join you'll have access to the entire site and can receive future communication on Alumni activities, Class Reunions and more.
2. Then, help spread the word by contacting ALL of your Redwood connections via Facebook, LinkedIn, websites, email, and phone calls.
3. Update your profile with photos and stories. As the site develops, you will be able to send private messages to friends in any class.
4. Check out the profiles of friends and teachers as they are added. And add memories for those who have left us.
5. Check out the different pages, photos, history videos...explore the site and let us know your suggestions via the Contact Us link.
WHY A NEW WEBSITE AND DIRECTORY?
We have been using the Harris Connect Online Alumni Directory since 2009 to reach out to Alumni and help you connect for alumni activities and reunions. They are discontinuing this service. With over 24,000 alumni and 7,000 email addresses we needed an alternative host. Our current website is static and not easy to use. Class Creator has been the site of five individual Redwood Classes for many years. It is easy to use, friendly, interesting and interactive. They have worked with the Alumni Council to create a multi-class directory. All of the Harris Connect database has been uploaded to the new site...BUT it will only work if YOU JOIN!
OTHER NEWS:
REDWOOD SPIRIT is alive and well! Check out this amazing video ... LIP DUB 2014 made you Jack Bushell, graduating senior. It has gone viral with over 30,000 hits! Pass it on!
REDWOOD SCHOLARSHIP The first Alumni Scholarship of $2500 was given to Ingrid Sousa '14 who will attend UC Santa Cruz in the fall to begin her studies of medicine. She is a most deserving student. Her mother made the decision to bring her to this country from Brazil when she was 9 years old, for her own safety and to have access to the many opportunities that were offered. Ingrid and her mother have struggled financially over the years, but the emotional support has always been therer for her. Working 20 hours or more a week, at three different jobs, Ingrid has also maintained a high grades and been accepted to most of the colleges she applied to. She is charming, determined and very excited to embark on her future. She is so appreciative of receiving the Alumni Scholarship! Thank you to all who donated to make her dreams come true.
ALUMNI SPEAKER DAY was a great success. We are so proud of what our amazing alumni are doing. Students and staff enjoyed presentations from every decade of graduates! Photos
THANK YOU TO THOSE WHO HAVE MADE DONATIONS!
(See list at redwoodalumni.org/givingbacktoredwood)
We have established a $2500.00 Alumni Scholarship program to be awarded annually to students who have demonstrated high potential and financial need. You can contribute any amount via check, corporate matching gift, or via a business donation using the form below, or the Redwood High School Foundation online link:
DONATE ONLINE
Be sure to identify yourself as an alum and your year of graduation! Why not make a contribution in honor of the teacher who made a difference in your life? We will list those teachers later this spring.
REUNION CALENDAR: Details at redwoodalumni.org/reunions!
JULY 26: Class of '84 30th Reunion at Wellington's Wine Bar in Sausalito
SEPTEMBER 6: Class of '64 50th Reunion at the Spinnaker in Sausalito
SEPTEMBER 27: Class of '94 20th reunion at Piatti's in Mill Valley
OCTOBER 18: Class of '74 40th Reunion at Rickey's in Novato
(Friday) NOVEMBER 28: Class of '04 at Servino's in Tiburon
LEGACY BRICKS!
Leave a mark on Redwood High School. Don't forget that you can purchase a brick honoring a teacher, classmate or yourself. You can purchase RHS Legacy Bricks that will be installed this spring in the beautiful lunch plaza facing the South Lawn. The next deadline is March 1, 2015 but you can always purchase a tile. ORDER