Redwood High School Alumni
All Classes 1959 to present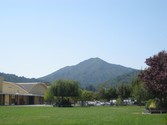 WELCOME TO OUR WEBSITE!
l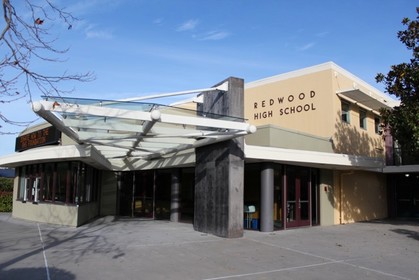 ALUMNI TODAY...
With over 23,000 alumni, we have only a handful of dedicated members who are trying to keep you connected and involved via the website, newletters, Facebook and reunion activities. We are looking for a few more dedicated folks in the area to join our group. Please come to our next meeting:
WEDNESDAY, NOVEMBER 9, 2016
6:30 PM IN ROOM 112 AT REDWOOD
JOIN US! GET INVOLVED!
DISTINGUISHED ALUMNI...
Watch this site for the announcement of the 2017 Avenue of Giants and Athletic Hall of Fame! Coming very soon!...
You can make nominations for the next round any time you want!
You can find details, qualifications and the forms for both on our website www.redwoodalumni.org. The selection processes will take place in October and the Selectees will be announced in our next Newsletter as well as on our website. We rely on you to let us what others are doing that is significant and important.
This school year we will hold the Avenue of Giants Speaker Day and Banquet on March 3, 2017. We will recognize the 2016 and 2017 inductees and invite all prior inductees to participate. It's a wonderful event so mark your calendar now. The next Athletic Hall of Fame Banquet will be in 2018.
REDWOOD FOUNDATION KICK OFF...
The Alumni Association works closely with the Redwood Foundation. They sponsor our activities, we raise some monies for the Alumni Scholarship, and we help at some of their events. If you are interested in helping to bartend at the Foundation Fundraising Kick Off at Mini of Marin in Corte Madera on Tuesday, September 27th, please contact Ross Gondak at rgondak@aol.com
REDWOOD FOUNDATION MET ITS GOALS
Not only does the Redwood Foundation support Alumni Activities (Avenue of Giants, Athletic Hall of Fame, Scholarship, website...), it raised close to $1mil this year for Redwood academics, athletic and arts. This is one of the major reasons why Redwood continues to be such an outstanding school, ranking among the highest in the state and country. Although most of the contributions were from parents, alumni also gave back to Redwood allowing for many departmental grants and capital projects. For details go to: redwoodhsfoundation.com

Here is a sampling of the grants last school year:
Textbooks | Laboratory Materials | New Seating
Machinable Wax and Melter | Graphing Calculators
Chemistry Calculators | Fitness Room Updates | Rolling White Boards
Go Pro Cameras | Guest Artists & Musicians | Large Format Scanners
Analytical Balances for Chemistry | The Root funding (Sport Magazine)
Art Supplies | Chromebooks and Carts for multiple classrooms |& more
Capital out lay has gone for:
Theater Refitting the "electronics/art" room into small theater
Benchwarmers $170,000 for 1,048 student athletes on 44 sports teams
Wellness Center $25,000 in furnishings and supplies
Scholarships $36,000 to 38 graduating seniors
Athletic Field Permanent bathrooms & snack bar on Troppman Field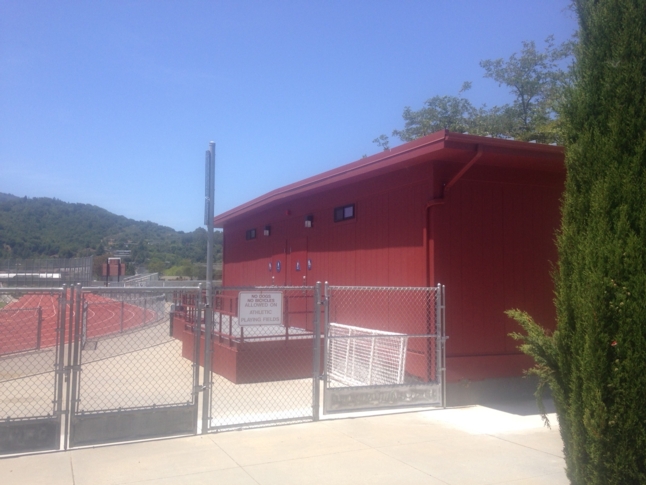 A GIANT THANK YOU
to all who have contributed.
It's TIME to give back to Redwood!
DONATE NOW!

LEGACY BRICKS
Deadline for purchasing a brick is April 1, 2017! Honor yourself, classmate, favorite teacher or team with a brick in the lunch plaza! All proceeds go to the Redwood High School Foundation, directly supporting excellence in academics, arts and athletics.
Legacy Brick Form
Online purchase form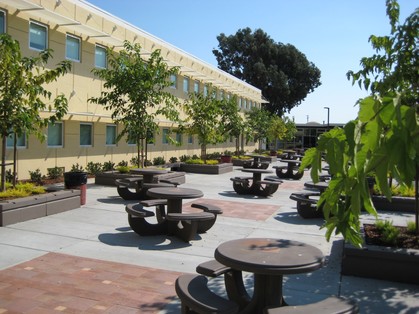 2016 REUNIONS:
November 12: Class of 1986 Reunion at Jason's
(Class of 2006 ... in the planning stage
COMING NEXT YEAR:
March 3, 2017:

AVENUE OF GIANTS BANQUET AND SPEAKER DAY

50 YEARS OF REDWOOD HISTORY IN VIDEO!
We are excited to announce that the amazing video made for Redwood's 50th Anniversary in 2009 has been finally been uploaded to our website. You'll find it listed at the very top left of our Menu on the this page. Take a few minutes...19+ to be exact...and enjoy classic yearbook photos and decades of great music. Can you find yourself? Your best buddy? 50 memorable years of changes in students and styles, memories and music. All Redwood Giants!

SURPLUS YEARBOOKS AVAILABLE FOR SALE!
The Redwood Alumni Association has purchased most of the surplus yearbooks from Redwood for a very good price...We can offer them to you for only $50 including shipping and handling. We have one or more for most classes since 1975, some classes being more scarce. If you have lost a yearbook or never bought one, and are interested, please contact info@redwoodalumni.org with your name, year of yearbook and mailing address. We will notify you and if the yearbook is available, will give you payment instructions!

REDWOOD IS ONE OF THE BEST! Redwood is considered one of the Best Public High Schools In California...#10 out of 14, 431 high schools in the state! We were also ranked 81 in the country in another survey! Our alma mater continues to give students and excellent education, and we as alumni, should be very proud.

REDWOOD SPIRIT: Alive and well! Check out this amazing viral video ..
LIP DUB 2014 Produced by Jack Bushell & 2014 Senior Class, the cast includes the entire RHS 2014 student body.
ANNOUNCEMENTS
CLASS OF 2006!

The 2006 reunion is underway! The date is December 26th, 2016 at 7:30pm at the Mezzanine in San Francisco. See details on the Reunion page! Sign up now!

Thanks so much and hope to see you there!