Redwood High School Alumni
All Classes 1959 to present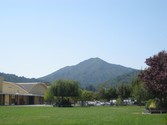 Class of '78 40th Reunion


40th REUNION! CLASS OF 1978
Redwood High School Class of 1978
"Evening on the San Francisco Bay"
Saturday, September 22, 2018, 5:30 -10 PM
Sausalito Portuguese Hall

Other Reunion Weekend Events:
Friday September 21, 2018
Friday Night Happy Hour 5:30 - 7:00
Jason's Restaurant
300 Drakes Landing Rd. Greenbrae
No Host bar
After Party on Saturday September 22 after the event
Sunday September 23
BBQ Picnic 11:00 - 2:00
Piper Park, Larkspur
Pot luck
Buy your tickets now! $90.00 Tickets are still available until April 2, 2018
Three ways to get tickets and pay:
1. Please pay via Venmo App: Sonia-Fuetsch
2. By Check, Make payable to: "Redwood 78 Reunion" & Send to:
Sonia Bastidas Fuetsch
186 Midway Ct.
Novato, CA 94947
(Please include your "grammer school', current names, your guest's name if applicable, your current mailing adrress, cell phone and email if not already updated for this reunion. Thanks.)
3. Event Bright Link here:
https://www.eventbrite.com/e/redwood-class-of-1978-40th-reu…
Can't wait to see you all September 22, 2018!!
Any questions?
Please email us at RedwoodClassof78@gmail.com or
Sonia Bastidas Fuetsch at sfuetsch@interstaterestoration.com
Clay Lansill at claylansill@comcast.net
Also, please send our Eventbrite link to our classmates who do not have Facebook, and ask them to provide us with their current contact information.
Thanks. Sonia & Clay
===============================================
Local Hotel Information:
Casa Madrona
601 Murray Circle, Sausalito
800-288-0502
Holiday Inn Express
160 Shoreline Highway, Mill Valley
415-332-5700
800-285-3844
Best Western
56 Madera Blvd, Corte Madera
415-924-1502
800-777-9670
Courtyard Marriott Larkspur
2500 Larkspur Landing Circle, Larkspur
415-925-1800
800-321-2211
===============================================