Redwood High School Alumni
All Classes 1959 to present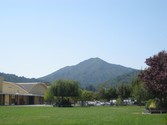 Class of '97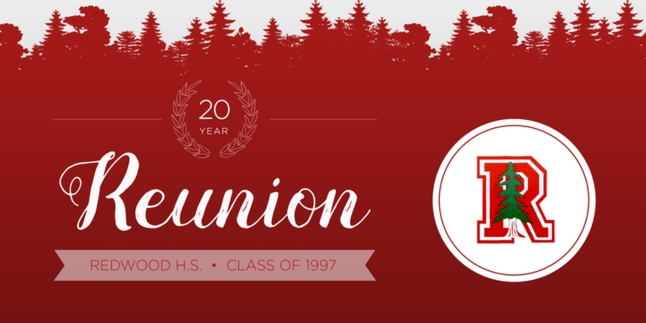 Piatti Italian Restaurant & Bar
625 Redwood Hwy, Mill Valley, CA 94941

Twenty years ago the coolest class to go through Redwood High School graduated.
Now, it's time to see how we all have changed over the past 20 years. Let's get together to share our life stories and, of course, party like it's 1997!
Your tiket buys you:
2 drink tickets/access to a full bar

Heavy apps to nibble on throughout the night

Photo booth pictures to look at for the

rrest

of your life ;)

Free valet & overnight parking available

Good times &

momorable

fun of course!
This is a cocktail attire event so pull out those fancy threads. Please don't stress over this...just no sweatpants and/or flip flops.
Hope to see you there!
Here are the missing class of 97 students that have not been invited,(there are some exceptions, maiden names changes?)

If you know any of these students, please contact one of our committee members!
Thank you!
Oren Raphael oren17@gmail.com
Brook Heckaman heckaman@gmail.com
Lauren Stanley Vaughn laurenanne2004@yahoo.com
Flora Lels floralels@gmail.com


So we need everyone's help to find out where these missing students are
| | |
| --- | --- |
| alexis condrad | matt daven |
| ali faritous | Matthew Epp |
| Alison Paul | matthew johnson |
| analise bell | meghan burns |
| andy brining | meredith duffy-smyth |
| anosheh khalifeh | michael benet |
| ashley lazar | michael bondoux |
| autumn eldridge | Michael Pescador |
| benjamin gordon | Michael Miller |
| bridgette bissonnette | milton davis |
| Caroline Polinski | molly culter |
| Christina Moore | monica mcdonald |
| Christine Foedisch | Nadine Fontin |
| christopher bradsaw | natalja Friday |
| Christopher Pare | nicholas guiness |
| cynthia collins | nick calegari |
| daniel jordan | nicolas de |
| david becker | nina joseph |
| david benson | noah crawford |
| david desimini | noel hood |
| david leedy | patrick johnson |
| diana lichman | Patrik Ervel |
| Donovan Ruiz | paul foley |
| edgar gutierrez | Paula Partee |
| Emalia Ross | rachel capper |
| giulia gurun | rebecca lindenberg |
| hannes hess | Robin Miller |
| Ilona McHugh | Robin O'Neill |
| james farrow | sage harrison |
| jared fonachon | saira furner |
| jason lytz | sam Gil |
| john garaventa | sara holroyde |
| john martinez | sarah cross: |
| jonathan hess | sarah kelly |
| josephine howe | sean fi |
| Joya Myers | sharyn blumfield |
| katherine baylis | shawn canty |
| kevin hansen | stacy kucserka |
| Kimberly Markle | stephanie green |
| lina froz | Teresa Perez |
| Marcellus Petri | Tiare Orth |
| maren machese | tiffany hansen |
| marlease fleumer | |
| Mary Radomile | |
| | |