Redwood High School Alumni
All Classes 1959 to present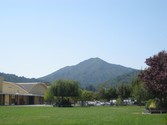 RAHOF Members
RAHOF INDUCTION BANQUET
March 14, 2020!
INTRODUCING 2018 REDWOOD ATHLETIC HALL OF FAME INDUCTEES
Athletes: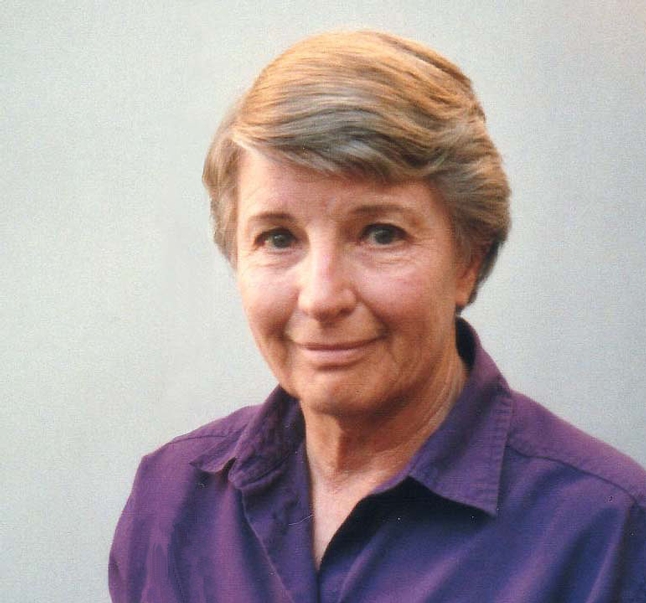 (2018) Tacy Dunham'70: Tacy had an exemplary Redwood athletic career. She was also a tireless and pioneering leader in the Redwood Girls Athletic Association (GAA) where she served in subsequent years as Corresponding Secretary, Vice President and President. Prior to the GAA the social climate that Redwood students faced was not supportive of female sports. The Marin IJ went so far as to call the early GAA teams "the Lollypop League" and girls who participated were often ridiculed as weird, or non-feminine. Tacy and the Redwood GAA were instrumental in helping to lay the groundwork that changed the culture to where officially recognized MCAL competitions for female athletes now exist in all sports. In sports Tacy earned 7 Varsity letters and participated in 4 different sports. Swimming; In '67 her Medley Relay team set a National record. Trampoline; In '67 she place 3rd in Trampoline at NCS Gymnastics finals. Basketball; In '68 she played guard on Redwood's League Championship team, and in Track & Field she competed in high jump and 200 yard dash. In 1970, her senior year she compiled several honors. She was elected GAA's Outstanding Senior Athlete and was awarded the coveted RHS Outstanding Senior Athlete trophy. At graduation she was given an Award of Distinction in the field of Girls' Physical Education. After Redwood Tacy's athletic exploits led to hiking and writing. Her "Hike of the Week" column in the (above-mentioned) Marin IJ has encouraged people of all ages to engage in physical exercise while enjoying Marin's beautiful trails. She's authored seven highly informative Marin Hiking trail guidebooks and through them has been a positive influence on thousands of Marin residents over 27 years.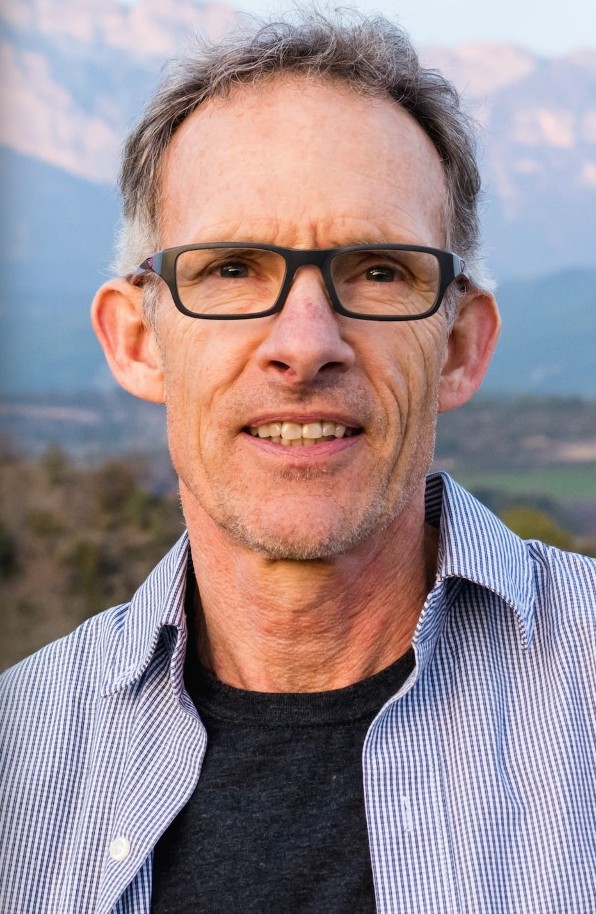 (2018) Edmund (Ned) Overend '73: Ned's roots as a runner at Redwood in both Cross Country and Track, have led him to a lifetime of athletic accomplishments in cycling & running. There was no cycling team at Redwood when Ned was a student so he ran. In '72 when there was still only a single division for all runners he was 3rd overall at MCALs', 4th in Redwood Empire competition and 7th overall at NCS. At the same time he was also part of a cutting edge group of mountain bikers from Marin who were becoming internationally recognized for their bikes, their skills and for developing the sport itself. Since graduating he has had a long and stellar career as a pro bike racer and triathlete. He is recognized as one of the best ever and has collected so many titles we can't list them all. Some of his more notable accomplishments are; First ever UCI Cross-Country World Champion, Six time NORBA (mountain bike) National Champion, Two time Xterra Off Road Triathlon World Champion, Winter Triathlon World Champion, and Fat Bike (on snow) National Champion. He has also been inducted into; the US Bicycling Hall of Fame, the US Mountain Bike Hall of Fame and the Xterra Triathlon Hall of Fame.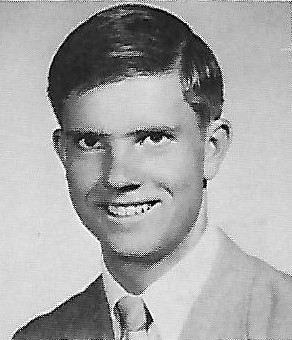 (2018) Roger Smith '70: Roger was a superbly focused Redwood student, leader and star athlete in both Basketball and Baseball. A rarity in those days Roger played at varsity level in both sports for his sophomore through senior years. He led the basketball team to MCAL Championships both his junior and senior years posting an MCAL record of 27-1 for the two seasons. In his senior season Roger posted a league leading 16.3 points per game to lead the team to a 17-0 record while earning first team All MCAL honors. RAHOF's RHS Coach - Dick Hart said… "He's one of the best shooters to ever play for RHS." "He's a top kid…Never loses focus or temper…Not flashy, he just always plays well." In Baseball, Roger played Pitcher and OF during his three varsity seasons. His specialty was pitching. He shared the #1 Starting Pitcher's role as a junior and took sole possession in his senior year. In 1970 he led the team to a 13-1 MCAL championship record. His 1970 season W-L record was 9-1 with a 2.25 ERA. Almost indestructible, he miraculously took the mound in all 14 MCAL games and won first team All MCAL honors. Roger won an athletic appointment to the US Naval Academy and went on to serve 22 years as a "cold war" Submarine Operations Program Captain for the US Navy.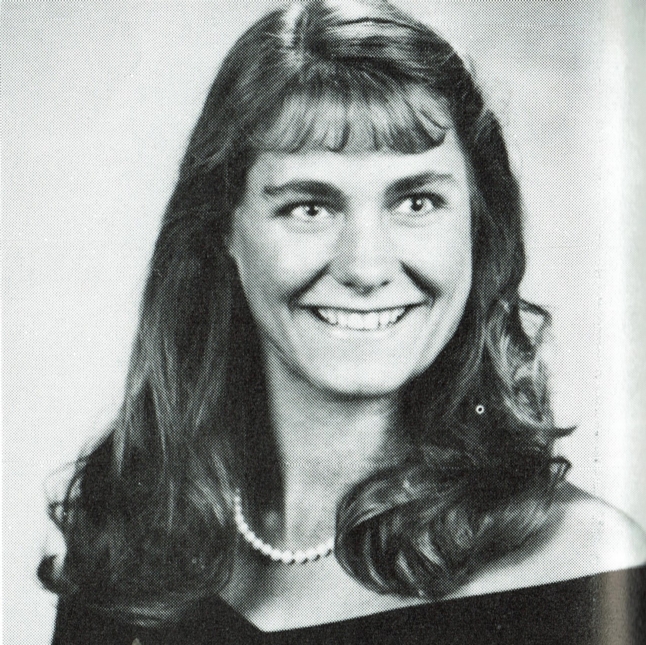 (2018) Jodie Wertz (Trutzschler) '85: As a freshman, Jodie wanted to be a diver but was convinced by Coach Butti to run track. By the time she left Redwood she set school records in the 200, 400, and 800 meter individual races and also in the 400 and 1600 meter relays. In '84 at NCS she placed 2nd in the 800 meter race and at NCS in '85 Jodie placed 1st in the 800 meter and 2nd in the 200 meter race. Wertz also played three years of Varsity Volleyball and Basketball. An All-MCAL selection in basketball, she set RHS rebounding records for both single game and career. As a senior she held the highest GPA on all 3 athletic teams and was named Redwoods Outstanding Senior Athlete in 1985. She left Redwood with a full Track and field scholarship to Georgetown University where she was a two-time NCAA finalist in the indoor 3200 Relay. Jodie was elected to the Marin Athletic Foundation Hall of Fame in 2005.
Coach: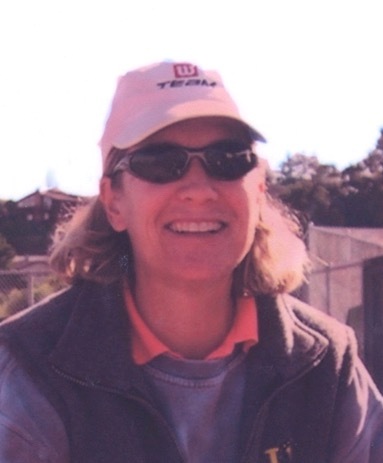 (2018) Anne Zarraonandia… Coach: Anne is one of greatest HS Tennis coaches in Marin history. Anne played first team tennis at San Rafael HS then went on to play for COM and UC Davis. Since then she's worked over 25 years as a teaching pro in addition to her HS coaching. She came to coach at Redwood in 1986 after three seasons as both boys and girls' tennis coach at Novato high. Anne appeared to have no trouble continuing the dynasty of fellow RAHOF member Stan Buchanan as RHS Girls Tennis coach. At RHS she compiled a coaching record of 308 wins and 52 losses, including 11 standalone MCAL Tennis titles, 3 MCAL first place ties, 3 MCAL 2nd place finishes, 6 NCS appearances including the Girls Tennis NCS Championship in 2001. In addition to team successes Anne was selected NCS Honors Coach of 2002 and Redwood HS Coach of the Year in 2006. In 2006 Anne was inducted into the Marin Athletic Foundation Hall of Fame.
2017 REDWOOD ATHLETIC HALL OF FAME INDUCTEES
SPECIAL MERIT...TEAM AWARD (2017) The Spring 1977 RHS Varsity Boys Baseball Team.
Considered by many to be the greatest sports team in MCAL history, they posted a record of 33 wins / 4 losses and won both MCAL & NCS Championships. They were named the 1977 High School National Champions by Easton Bat Company in Collegiate Baseball magazine. They were named the '70's National HS Baseball Team of the Decade by Sporting News are listed in the all-time top 25 high school baseball teams by Student Sports Magazine. The '77 Giants included five HS All Americans (Zunino, Connor, Meister, Biancalana & Jones) as well as the National HS Athlete of the year (Meister). Twelve players of the '77 squad went on to play College baseball (Zunino, Meister, Myles, Jones, Travers, Hoffmeister, Gibian, Scott, Medrano, Parker, Hoffmire & Connor). Bud Biancalana was the first round draft choice of the KC Royals and four others also played baseball at the professional level (Zunino, Meister, Jones & Travers).

Back row: Coach Al Endriss, Buddy Biancalana, Brett Parker, Scott Sutton, Steve Travers, Micky Meister, John Jones, John Caito, Len Tallerico, Jim Connor, Bill,Scott. Trainer Blair Bavuso Front row: Gary Ferrari, Greg Zunino, David Hoffmeister, Mike Long, Jim Jones, Steve Hoffmire, Byron Myles, Howard Gibian, Cam Garrett, Kevin Wiltz, David Lui, Lindsay Gordon. Kneeling: Mary Slovak, Mary Alize McElroy, Sara Peggs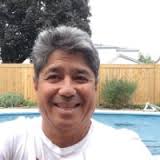 (2017) Daryl Edralin '73: Daryl was one of the standout leaders of RHS's championship Football and Baseball teams in the early '70's. In Baseball, as a stellar second baseman he was All MCAL '72 and '73. In Football he played Halfback both ways and was All MCAL in '71, '72 and '73. As a Junior he was selected Marin Athlete of the Year by the Italian Athletic Club of Marin and as a Senior he was named Marin County's Co-Athlete of the Year by KTIM Sports. He accepted a Football scholarship to U of Hawaii (UH) and played four years for the Rainbow Warriors. After his playing days he coached at UH from '79 to '91. From '91 to '06 he coached for five different CFL teams. These included three Grey Cup (CFL Superbowl) wins with Baltimore in '95 and Toronto in '96 and '97. As of this writing Daryl is teaching high school in Canada, specializing in Geography, Special Ed and Phys Ed.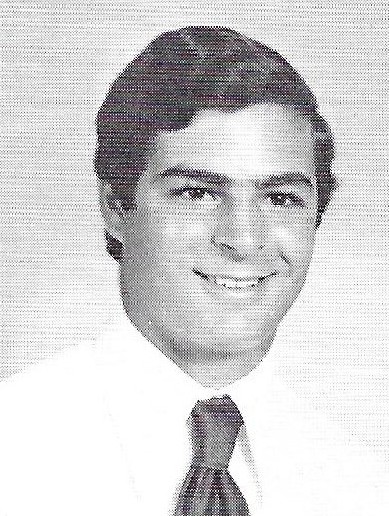 (2017) Frank Ferroni '76: Frank grew up in Mill Valley and played baseball at Tam for two years before transferring to Redwood in 1975. He was a baseball "specialist", a southpaw / starting pitcher who did not play other sports or positions. He was about 5-10, stocky at 180-185 pounds and possessed a dominant heater. He made All-MCAL in 1975 as a junior but in 1976 Frank had one of the greatest single seasons in prep sports history. Except for Redwood's loss to Pleasant Hill in the NCS title game, the 1976 Giants (30-3) may well have also been named national champions, as the 1977 squad was. Frank had a mid-90s fastball, a solid curve and excellent control. In 1976 his record was 17-1, with a 0.91 ERA and 194 strikeouts in 95 innings. Frank pitched a no-hitter vs. San Marin at Albert Field and struck out 17 against Eureka in the NCS play-offs. He was selected All-MCAL, All-State and All-American and played in the California North-South All-Star Game at Dodger Stadium. Frank was a good student, team leader and popular guy who always put teammates ahead of his own glory. He was drafted by the SF Giants in 1976 but elected to play at Central Arizona JC, where he was 8-4, made JC All-American and was the number one pick in the 1977 winter draft by the Minnesota Twins. Instead of going pro he elected to accept a full ride to play for the legendary Augie Garrido, at Cal State Fullerton, but sustained an injury and was unable to play. He later was signed by Baltimore and played at Miami of the Florida State League, but his injuries were too severe to continue. Otherwise, Frank had the stuff to play in the big leagues.

(2017) Bruce Kreitzberg '86, Special Merit Recognition. As a student at Redwood Bruce was known for his spirit, his skills, and leadership in Tennis and Cross Country, however he was elected to the RAHOF for additional contributions to RHS just as Student Representative on the board of the Community Fields Association. While on the board he developed the idea to add an RHS outdoor amphitheater to the fields' plan. He persistently petitioned the Fields Committee to add it to the project, as a new utility that would host RHS graduation ceremonies as well as other outdoor community events. As recipient of RHS's Mike Kavanagh Scholarship, awarded to a senior for "outstanding service to team, school and community" Bruce donated the substantial cash prize to the Field's and to the amphitheater under consideration. The Kreitzberg Family Foundation donated the rest of the funds necessary to complete the structure within the Community Field's project timeline. Thanks to Bruce, RHS has an outdoor amphitheater! Ever since, Bruce has served on the Kreitzberg Foundation and comes to Marin each year to award grants to youth centered activities and projects. For his leadership and contributions to RHS Bruce was elected by students as a "Hero on Campus" and featured in the December '85 issue of the Redwood Bark.
Congratulations to all RAHOF Members! They are listed below in Athlete, Coach and Special Merit Recognition Categories!
RAHOF ATHLETES: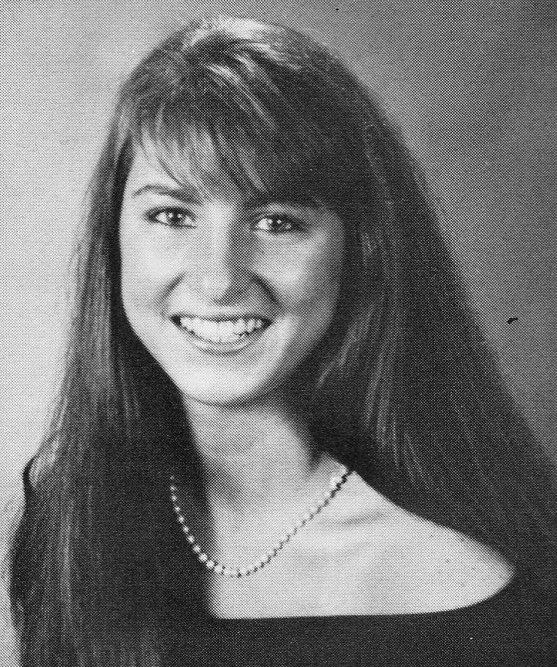 (2016 Inductee) Christine Choppelas '87: Christine received four Varsity Letters in basketball between 1983-1987, was a Team Captain in the 1986 -1987 season, was 1st Team All-MCAL in 1985, 1986, 1987, MVP of the League and All Northern California in 1986, 1987. She was recognized by the San Francisco Examiner All-Bay Area All-Stars - First Team – Prep Honor Roll – 1987, Honorable Mention – 1985 - 1986, and set numerous Redwood and MCAL records. She went on to Santa Clara University – 1987-1991, becoming Team Co-Captain 1990-1991, receiving the Frank Parducci Endowed Scholarship – 1987-1991 and was part of the National Women's Invitational Tournament (NWIT) Championship Team – 1991. During soccer season at Redwood she received three Varsity Letters – 1984-1987 and was selected 1st Team All MCAL in 1986 and 1987. She also received three Varsity Letters in volleyball 1983 –1986 and was named First Team All MCAL – 1986. In I987, Christine received the Marin Athletic Foundation Award – Outstanding Student Athlete and the Patricia Joy Gibian Award – Outstanding All-Around Athlete-School & Community.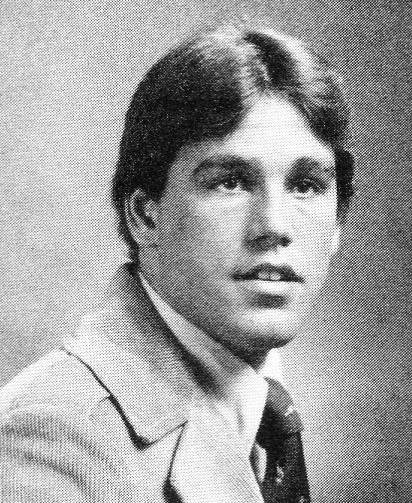 (2016) Mickey Meister '79: Pitcher Mickey Meister played four years on the varsity baseball team, pitching 11-1 in 1977, 15-0 1979. He was a three time MCAL 1st team member and a two time prep All-American, 1978-79. He won 39 games in his career, which was at that time the 2nd best in state history. He was selected to All California team and was named MVP of the series played against Oklahoma All Stars. He was drafted in 11th round by Boston Red Sox in 1979 but opted to accept a scholarship to USC. He was later drafted by Seattle Mariners in the 11th round 1983. He is a member of the Marin Athletic Foundation Hall of Fame. He passed away in 2006 at the age 44.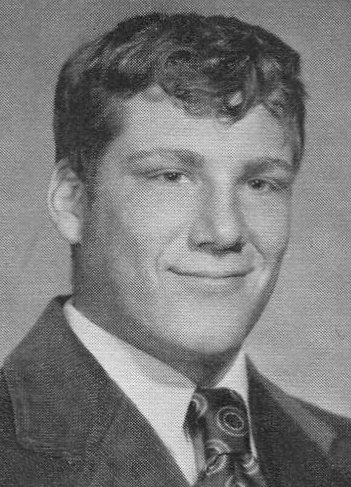 (2016) Dan Young '72: Dan was an All League offensive guard and defensive tackle in football, a heavyweight wrestling champion for two years, and placed third in the discus at MCAL finals. He was selected captain of football and wrestling teams during his senior year and the KTIM Sportsman of the year 1972. He went on to play defensive tackle for U.C. Davis, making second team All Conference 1974. He was inducted into the Marin Athletic Foundation Hall of Fame in 2001.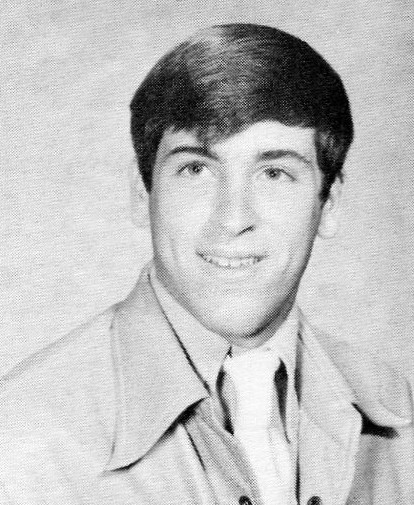 (2016) Greg Zunino '77: Greg was part of the Prep All American Baseball Team in 1977, a two time all MCAL first team while batting .510 in senior year, setting school and MCAL records. He received a full scholarship to CAL where he was four year starter and a member of the 1980 College World Series championship team. He was drafted by New York Yankees 1981.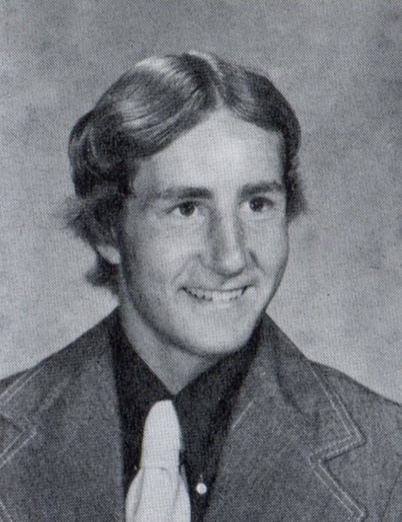 (2016) Jim Connor '77: Jim was a three year Varsity Letterman in Football, Basketball, and Baseball. As a senior, he was named team captain in all three sports. An excellent all around team player, Jim accumulated many awards playing for RHS: 1975 First Team, All-MCAL in Football; 1976 All-MCAL, First Team in Football, Baseball and Honorable Mention in Basketball; 1977 All-MCAL, First Team in Baseball and Honorable Mention in Basketball; 1977 All-State First Team in Baseball. His RHS Baseball teams won MCAL championships in 1975, '76, '77 as well as the NCS Championship in 1977. Those same Giants were also named (mythical) 1977 National HS Champions by USA Today. After Redwood Jim attended USC and continued baseball as a four year Varsity Letterman, which included playing on the NCAA National Championship Team in 1978. Jim graduated from USC in 1981 and was inducted into the Marin County Athletic Hall of Fame in 1998.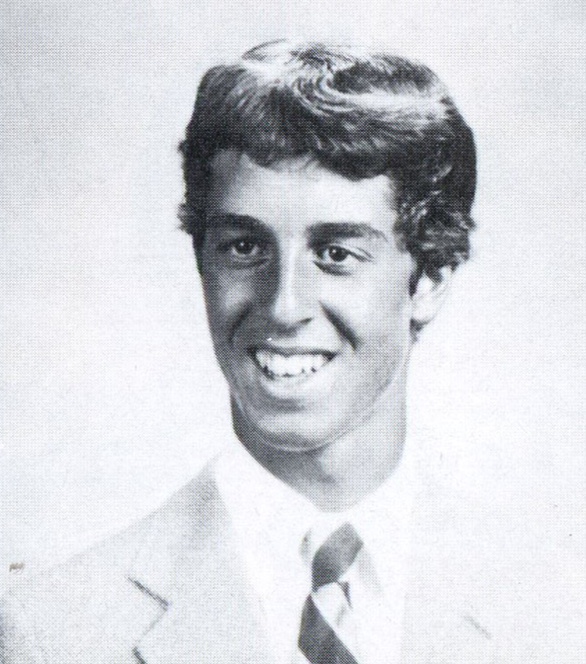 (2016) Aleco Preovolos '83: Aleco was a four year RHS Varsity Tennis player, leading the team as MCAL and NCS Singles Champion as a senior in 1983. He played on at UC Davis where he was a 4 year All-American and selected as UC Davis Athlete of The Year in 1986. He was also elected a member of the UC Davis Hall of Fame in 1997. After graduating from Davis, he joined the pro tennis tour and from 1987 - 1993 was ranked on the American Tennis Professional tour, winning four doubles titles. Aleco was also a noted coach on the ATP Men's and Women's tours (WTA) from 1995-2006, and has five grand slam titles accredited to his work.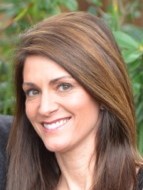 (2016) Michelle (Santino) Isaak '87: Michelle was female Athlete Of The Year in the Class of 1987, which is notable in that '87 was loaded with many highly accomplished female athletes. Michelle lettered for three years on the Varsity Soccer and Basketball teams. As a junior in she was selected First Team, All-MCAL in Soccer and Second Team in Basketball. In her senior year, she was honored far beyond the boundaries of the MCAL with selections as: First Team, All-MCAL in both Soccer and Basketball; All-Bay Area, First Team Soccer and Basketball; All Northern Cal, First Team in Basketball; and All-State, First Team in Basketball. Michelle's accomplishments at Redwood earned her a full scholarship to play for the USC Women's Basketball team, where she played point guard four years before graduating and was named Pac-10 Scholar-Athlete of the Year for basketball, 1989 and 1990.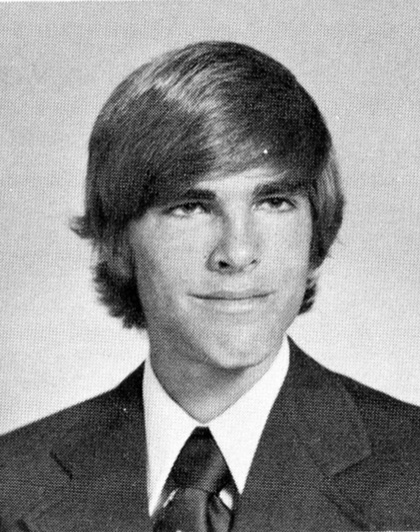 (2016) Hal Schulz '76: In running circles Hal was sometimes called "The Class" of 1976. He was a three year Varsity Letterman and set new standards on RHS Cross Country and Track and Field teams. He set RHS school records for the Mile and 2-Mile runs and still holds the 5,000 Meter record. In Hal's junior year (1974-1975), he won All-MCAL and All-NorCal honors in Cross Country. During Track season, he won the finals at the MCAL Championship meet in the 2-Mile, and at NCS he placed third in the 2-Mile. In his senior year (1975-1976) in Cross Country he captured individual titles at both the MCAL Championship meet and the NCS Championship meet. His '75 Cross Country team won team championship pennants in both the MCAL and at the NCS meet. Hal was also named to both the All-MCAL and the All-NorCal Cross Country teams. During the '76 Track and Field season, he won both the Mile and 2-Mile titles at the MCAL Championship meet. At the NCS Championships he placed first in the 2-Mile and second in the Mile. At the State Meet he placed fifth in the 2-Mile. That year, he went on to the Junior Nationals competitions where he placed fifth in the 5000 Meter run, which was the third best showing of all High School age boys nationally. He was also named to both the All-MCAL and the All-NorCal Track and Field teams that year. After Redwood, Hal went to Cal and became a four-year varsity letterman on UC Berkeley's Track and Cross Country teams. While at Cal, he established a school record for the 10,000 Meter run. After graduating, he ran professionally for Nike and participated in two Olympic trials in the Marathon, with a best time of 2:13.37 and finished sixteenth in the 1983 Boston Marathon.
(2014) Leslie Airola Murveit '73 was

the #1 tennis player for 3 years. She led her team to two undefeated MCAL championship seasons. She was also a member of the MCAL championship volleyball (69-70) team and #1 badminton player on the MCAL championship badminton team (71-72). She went on to be #1 varsity player at the University of California at Berkeley, won several Pac 8 championships, and was appointed to the Women's "C" Society winning the "All Cal Award".



(2014) Crissy Cerkel Peluso '85 was a member of the varsity track team for four years, varsity basketball team for 3 years, and volleyball team for two years. On the court, she was selected first team all league(84),second team (85), and honorable mention all Bay area for basketball and first team all league for volleyball(85). On the track and field team she set school records in the long jump, triple jump, and 300 meter hurdles. She won eight events at the MCAL track and field championships, seven events at NCS championships, one event at the MOC, and qualified for three events at state championships. After graduating, she was a member four year member of the University of California at Berkeley track and field team.

(2014) Ryan Myers '92 was a 4 year member of the varsity swimming team, a MCAL individual and relay champion, a six time NCS finalist, and All American in swimming in 1992 (50, 100 and 200 Freestyle). He held numerous school (one is still standing today), MCAL, MCAL championship league records, and a national record. He also participated in numerous national championships. Ryan was a four year starter on the varsity water polo team. He led the team in scoring and was team captain his senior year. Ryan earned all league honors in 1990 2nd team and 1991 Honorable Mention. He received the E.E. Boyden award in 1992. After graduating, Ryan was letterman on the University of California at Berkeley swimming team.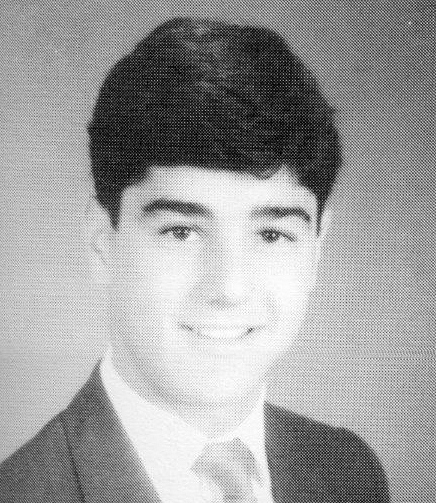 (2014) Cory Shakarian '90 lettered three times in each of the three sports he played, and was all-MCAL in football (1988, '89), basketball ('90) and baseball ('88, '89, '90), as well as being team captain and team MVP in each sport in his senior year. In 1990 he was also named the Marn Athletic League's male outstanding student athlete from Redwood. He is member of the Marin County Athletic Hall of Fame. After graduating he played baseball for one year at COM and two years at Michigan.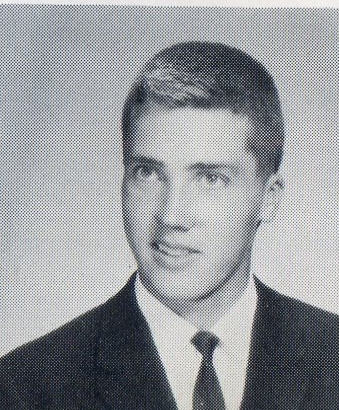 (2013) Russell Smith '66 played on Redwood's first league championship teams in basketball (starting guard, leading scorer and 1st team all league senior year) and baseball (1st team all-league outfielder junior and senior years). In 1966 he was one of KTIM's outstanding athletes. At COM he played 2 years of basketball, all conference in 1968, 1 year of baseball and 1 year of golf and then 2 years of basketball at UC Davis, graduating with a degree in civil engineering.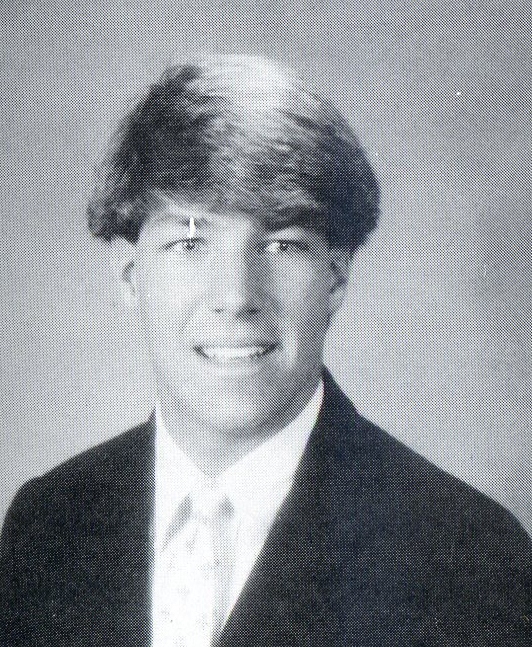 (2013) Scott Munn '88 was a member of the 1987 Varsity 4's national championship rowing team, 1988 Varsity 8's national championship rowing team, third in the Junior World varsity 8's rowing team, and won numerous races against the premier high school rowing teams. After high school he placed fourth in 1992 Olympic 8's team, Pac 10 champion in varsity 8's at Washington, and World champion in 1995.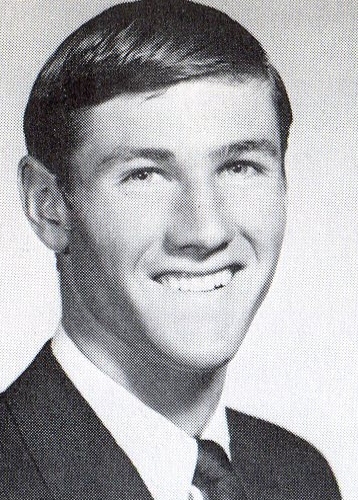 (2013) Jerry Piro '70 was first team all league for two years in basket ball, league MVP, and 3rd team all NorCal. He was also first team all league in baseball. At Santa Clara University he played four years of basketball and was two-time team captain. After college he played professionally in Europe, head basketball coach at Marin Catholic, Branson and most recently Redwood. He is a 1993 inductee in to the Marin County Athletic Hall of Fame.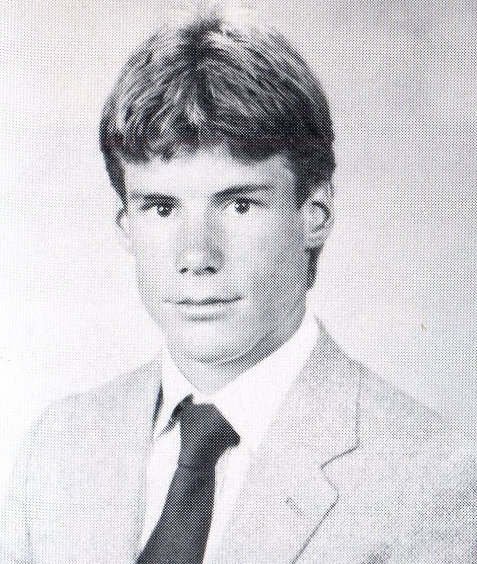 (2013) Peter Woodring '86 was a four-year varsity soccer player, two time first team all league team captain, league MVP and All NorCal in 1984 and 1985. At Cal, Peter was a four year varsity member, team captain three years, team MVP and All far West. He played in Germany with the first and third divisions, on the US National team, the Danish Premier League and finally with the New England Revolution in the MSL.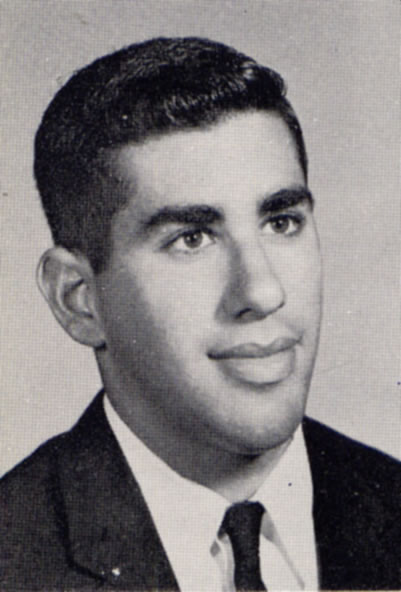 (2010) Rick Weil '60 was a four-sport athlete at Drake High School before transferring to Redwood in his junior year. As a football player on the undefeated MCAL championship team at Redwood in 1959, Weil was selected all league and was named one of the top 12 Marin County athletes for that year.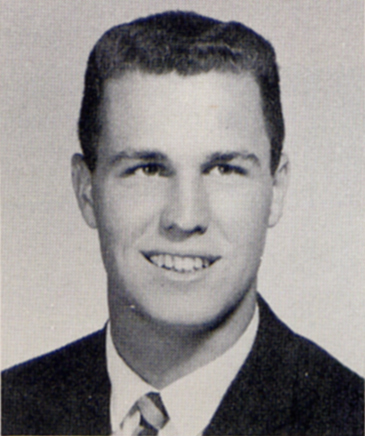 (2010) Richard "Butch" Brear '61 came to Redwood when it opened in '58 and was a football, basketball and baseball player. He was a football player on the undefeated MCAL championship team at Redwood in 1959, a two -time MCAL All-League selection in basketball, as well as winning All-League honors in baseball. Brear was named Redwood's Outstanding Senior Athlete in 1961 and he went on to play at Stanford University where he earned his B.S. degree in Mechanical Engineering in 1965. Brear was elected to the Marin County Athletic Hall of Fame in 1993.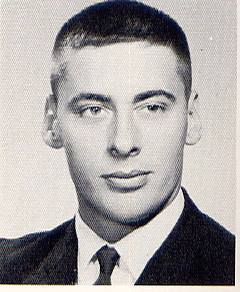 (2010) Mike Hoffman: Athlete '61 came to Redwood when it opened in '58 and participated in three sports: football, basketball and track. He was a football player on the undefeated MCAL championship team at Redwood in 1959, recognized '58, First team all Marin County and All North Bay League and in '59, First team all Northern California-San Francisco Examiner. Mike was a three year starter for Coach Dick Hart on Redwood's basketball team, Co-captain senior year and recognized as All-League in Marin County. In track, he placed first in the 1960 MCAL finals in the High Jump.Mike attended University of California, played on the Undefeated California freshman football team and became a top rugby player, playing on the 1965 National Championship University of California Rugby Team. He was elected to the Marin County Athletic Hall of Fame in 1993.
As a Special Education Teacher, he worked with emotionally handicapped children in the Oakland Schools and published a book titled Give Me a Push Mr. Hoffman.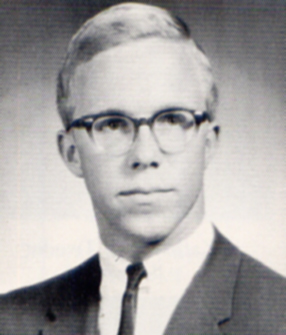 (2010) Kevin Wilson '67, a football, basketball, and baseball player at Redwood High School in 1965 and 1967. He was selected as a first team MCAL baseball player in 1967 as he led the Giants to the league championship that season as an undefeated pitcher. Wilson was an all-conference outfielder for College of Marin in 1968 and 1969. In 1969 he also was the quarterback who led COM to the conference championship and State playoffs.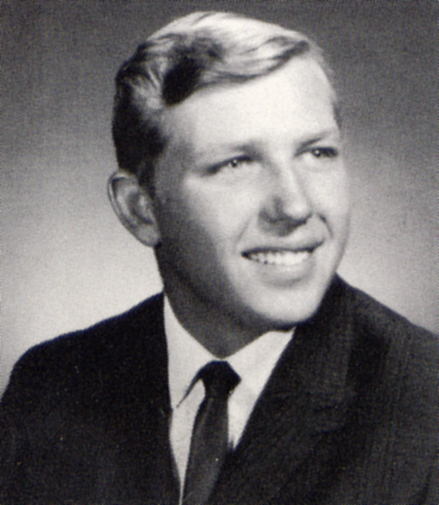 (2010) Ken Johnson '68 was selected as an all-league player in football (1965 and 1966), basketball (1968) and baseball (1966, 1967, and 1968). In 1968 Johnson was Northern California Baseball Player of the Year. He played professional baseball for the New York Yankees organization for five years after being selected in the baseball draft as the 24th overall pick in 1968. After his professional career, Johnson turned to coaching in the state of Washington. He was named High School Coach of the Year twice and then won seven Conference Titles and seven Coach of the Year awards as head coach of Walla Walla Community College between 1989 and 1999. Johnson is a member of both the Washington State Baseball Hall of Fame and the Marin County Athletic Hall of Fame.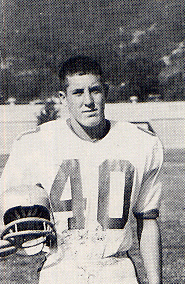 (2009) Pete Carroll, 1969, was a triple-threat athlete who lettered in football (he played quarterback, wide receiver and defensive back), basketball and baseball, and was named Senior Athlete of the Year in 1969. After Redwood, Carroll first attended College of Marin, lettering in football there in 1970, then the University of the Pacific in Stockton, where he majored in business. At UOP Carroll was named twice as a free safety to the All-Pacific Coast Conference(UOP inducted Carroll into its Athletic Hall of Fame in 1995). Carroll is the most successful Division 1 college football coach in the modern era, having led the University of Southern California since 2000 to an astonishing 88-15 record—a winning percentage of 85 percent. He has spent over 20 years in the National Football League, now coaching the Seattle Seahawks. He led them to the Super Bowl victory in 2014.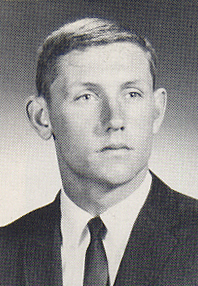 (2009) Jim Peters '69 played three years at varsity level in all three traditional sports: football, basketball, baseball, lettering each year and winning all-league honors in each. In his senior year, his teammates on all three teams honored him by naming him as their co-captain. In 1969, Redwood named him as its Senior Athlete of the Year. Marin's beloved KTIM radio station extended a similar honor, awarding Peters as its Outstanding Senior Athlete. Peters went on to compete on College of Marin's football team in 1969 and 1970. During his two-year stint there he was named COM's Outstanding Athlete both years, and co-captained the team in 1970. From there, Peters played at St. Mary's College in Moraga in 1971 and 1972. He was twice named his division's Northern California Player of the Week in 1972. Peters also returned to Baseball at St. Mary's, playing on the varsity team in 1972 and 1973. He was named St. Mary's College President's Scholar Athlete for 1973. Peters solid athletic career was capped in 1990 when he was inducted into the Marin High School Hall of Fame.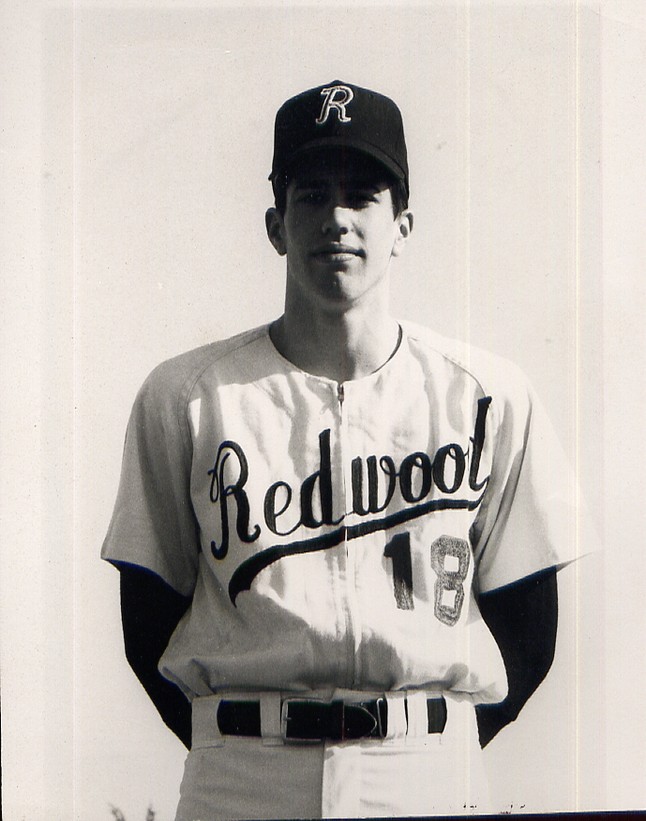 (2012) John Boro '70 was an outstanding athlete in both basketball and baseball. In Varsity basketball, he was 2nd-team All-League his junior year, and 1st team All-League his senior year. He was part of the MCAL '69and '70 Championship varsity baseball teams, leading the league in home runs and RBIs.
John played 3 years of basketball at USF where he led the team in assists and to the NCAA tournament two times. He received Honorable Mention all-conference his senior year. Sports Illustrated called him the best sixth man in the country! He's a member of the Marin Athletic Foundation Hall of Fame.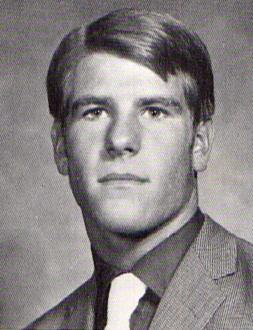 (2012) Steve McGee '72 played Varsity basketball for three years, and was recognized as 1st team All MCAL both his junior and senior year. He also played Varsity football (1st team All-MCAL) and Varsity track & field (1st team All-MCAL)
After Redwood, he played one year of basketball for the University of Hawaii, then transferred and played two years for Santa Clara where he was a starter. He then went on to play professionally in Europe.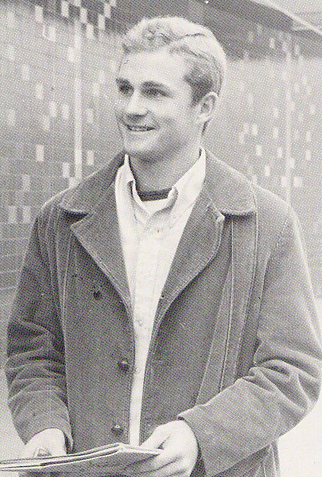 (2009) Michael "Mike" Douglas Connor '73 was All MCAL in the three sports he played (football, basketball and baseball) from 1968 to 1973, earning a varsity letter in each of them, and at one time or another was team captain of each. His senior year was his "honey year," especially in football when he was named to the All State team by Cal Prep magazine and several other periodicals. He played on the 1973 Northern California football squad in the Shriner's Game against Southern California, and the San Francisco Examiner named him its High School Athlete of the Year.
In other all-star appearances, Connor played on the Marin County baseball all star team that faced off against a squad of its Sonoma County all stars in 1973, and he played on the all-star football team that represented southern Marin County against northern Marin County in the same year. He was named a Scholar Athlete in all three of his sports. That academic bent, along with his football abilities won him a full scholarship to Stanford University, where he lettered in varsity football for four years, 1973-76.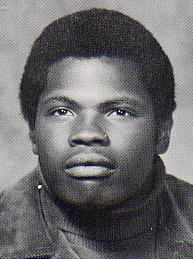 (2009) Darrel Keith Elder '74—The story goes that in 1973 track coach Doug Basham invited Redwood varsity basketball player Darrel Elder to try out in the shot put and discus. Elder was a big kid, whom his friends described as "a teddy bear." Elder picked up the discus, which he had never before seen or tried, and threw it effortlessly and far, like a Frisbee. Basham was an immediate true believer and Redwood had a new track star. By the time he was a senior, Elder had notched the second longest high-school discus throw in the nation, 202 feet. Until 2002, Elder held the Marin County and NCS meet record of 194 feet 2 inches. Elder's prowess with the discus earned him a full-ride track scholarship at USC, where as a freshman he set the Pac 10 freshman record of 192 feet, 8 inches at the 1975 U.S.-Russia Junior Dual Meet. That same year, he set a U.S. National Junior Record for athletes 19 years old or younger of 183 feet 3 inches. When he set it, he'd still not had much formal training in the event Elder later exceeded that distance, hurling the discus as a junior 195 feet, 2 inches, a performance that ranks seventh on USC's all-time list. Darrel passed away in 1993, at the age of 37.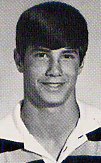 (2009) Buddy Biancalana '78 played baseball all four of his years at Redwood, 1975 through 1978, garnering local and national honors along the way. In 1977 he was named to the Mythical National Champion Team, a squad composed of the best high school baseball players in America. In his senior year, he was named simultaneously to the NCS and California State All-Star teams, and to the first team of the Worth All American squad. Weeks later, he was drafted in the first round by the Kansas City Royals of the American league and played in his first Major League game in September 1982.
Biancalana played shortstop for the Royals from 1982 to 1987, and finished his big league career with the Houston Astros in 1987. In the fabled 1985 World Series that the Royals pulled out against the St. Louis Cardinals 4 games to 3, Biancalana, who had played only 35 regular season games, capped an error-free 14-game post-season effort with a .278 batting average and an on-base percentage of .435. Today, he participates as a partner in a sports consultancy that teaches athletes how to attain by designing the peak moments that they usually experience by chance. Clients have included the St. Louis Cardinals, Kansas City Royals and other professional and amateur athletes.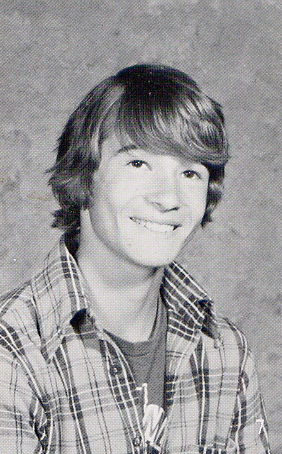 (2009) Rod Berry '78 is possibly the best distance runner Redwood ever produced. His school record of 4:12 in the mile still stands, as well as his Marin County records of 8:53 in the 2-mile and 29:13 in the 6-mile. In his Freshman year, he was Named Northern California Freshman Cross Country Runner of the Year; set the world 3-mle record for boys 14 and under, and was featured in Sports Illustrated's "Faces in the Crowd." He was then named Northern California Sophomore Cross Country Runner of the Year and named to the All Northern California First Team. The varsity Redwood team that year won the NCS championship and was ranked #2 in the United States. Berry placed ninth in the California State Meet in the 2 mile. Berry continued to lead the team to many championships, being recognized by with MCAL, NCS, State and National honors, breaking records at multiple distances. He was named to the All Northern California First Team in cross country, came in second at the National Junior Cross Country Championships, placed 10th in the World Cross Country Championships in Scotland (first American across the line) and was named to the first team High School All American. In track, he took second at the state meet in the 2-mile, and later placed first in that event at the International Prep Invitational in Illinois. He was named Redwood's Athlete of the Year.
Berry attended Stanford University on an athletic scholarship, where he lettered eight times in cross country and track and field. In Marin he is especially noted for still holding the modern course record for the Dipsea race, which he set in 1981.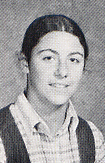 (2009) Caren Choppelas Horstmeyer '80 participated in tennis, basketball, soccer and softball. Horstmeyer was named to either All League or All Northern California honors all four years that she played basketball. She also garnered All League recognition in soccer (1978, 1979) and softball (1980). Redwood named her its Female Athlete of the Year in 1980. Horstmeyer's great basketball skills earned her a four-year ride at Santa Clara University on a full basketball scholarship. She played there from 1980 through 1984, and won MVP honors three years running, from 1982 through 1984. She was also named to the All NorPac Conference team in 1983 and 1984. After her distinguished college career, Horstmeyer played professional basketball in Greece for two years. Horstmeyer was also good at teaching others how to play the game, and inevitably gravitated toward coaching. Starting in 1989, she coached the women's team at her alma mater, Santa Clara, where she twice won honors as West Coast Coach of the Year, brought home four conference titles and guided her teams to three NCAA playoff appearances. The culmination of her career was when she worked as the head women's basketball coach at UC Berkeley from 2000 through 2005, where she won Pac 10 Coach of the Year honors in 2004.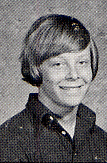 (2009) Ken Flax '81 was the best field man in Redwood's track history, a powerful young teen who hurled the shot 57 feet—second all-time best in the MCAL. He was also a starting tailback on the football team, averaging 100 yards rushing per game until sidelined permanently with a dislocated shoulder.
At the University of Oregon, he continued to excel. He was named All-American four times in the hammer at the University of Oregon. He was the 1982 U.S. Junior Nationals Champion and a member of the university's 1984 NCAA championship track and field team. In 1986, he set the still-standing American collegiate hammer throw record of 257 feet, 7 inches at the NCAA Championships.
But it was after high school that Flax exploded on the scene, becoming a standout in the hammer throw participated in the Summer Olympic Games at Seoul in 1988 and Barcelona in 1992. He won the U.S. Olympic trials in the hammer throw in 1988. He was the gold medalist in the event at the 1991 World University games. His teammates voted him as their captain in the 1991 USA/USSR/Great Britain Meet. Track & Field News ranked him as the number-one U.S. hammer thrower in 1988, 1990 and 1991. He currently holds the third all-time longest hammer throw by a U.S. athlete, 262 feet, 3 inches.
Flax, who now lives in Los Gatos, Calif., is a charter board member of The USA Track and Field Foundation, an independent non-profit group that supports emerging elite track athletes and helps fund youth track programs throughout the country.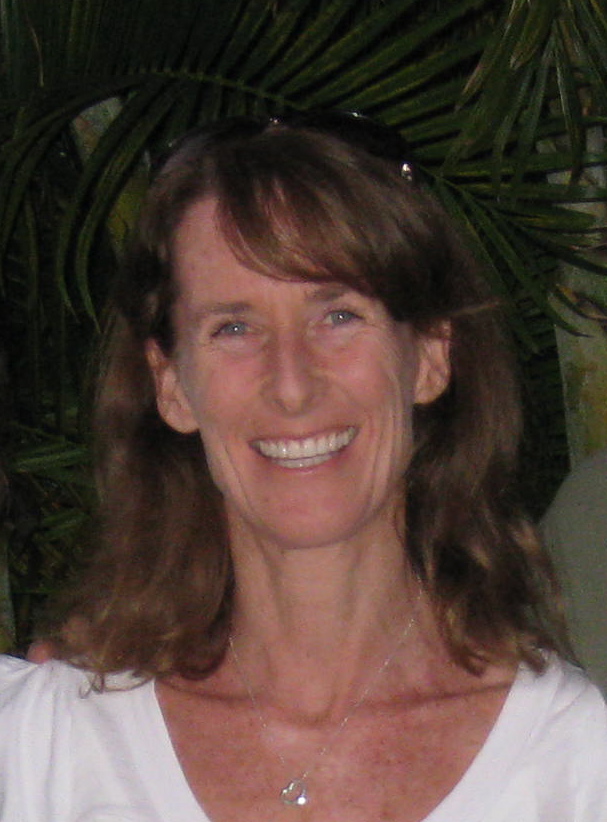 (2009) Laura Starrett Schmitt '82 has a long history with Redwood, beginning with her cross country, track, swimming success while at Redwood. During her freshman year she joined the varsity swimming team, a sport she continued through her sophomore year, picking up co-ownership of the MCAL 4x100 meter county record along the way. But track and cross country were her strongest accomplishments.
In Varsity Cross Country (1980, 1981) she was voted Team MVP both years, all MCAL, fourth in Northern California among all runners, named to First Team All Northern California, and let the Redwood cross country team to third place in the Northern California Championships. She still holds the Redwood course record at Tennessee Valley of 16:49. In Varsity Track Varsity Track (1979-1982) she was team captain for two years, all MCAL for two years, and currently holder of the fourth fastest time ever in the MCAL for the 3200 meters: 10:57 (which is also the Redwood record) She ranked as the second fastest all-time at Redwood in the 1600 meters, with a time of 5:13. At UC Berkeley from 1982 through 1986, Schmitt continued as a powerful, inspirational runner. In Cross Country she was team captain in 1985 and a member of the first UC Berkeley cross country team to qualify for the NCAA national Cross Country Championships (1983). She was also team captain in track, and a leading collegiate distance runner with 5000 and 10000 meter times of 17:02 and 35:45, respectively. Starrett continues to run and coach both Cross Country and Track at Redwood. In 2007 she was the RRCA National Masters Cross Country Champion. She ranks 13th worldwide in the Masters 5000 meters on the track (18:37). She currently ranks as 1st Master in the short course in the Pacific Association of Road Racing, 1st Master in the Big Sur 5K in 2008 and 2nd Master in the Zippy's 5K in 2008. She has been coaching at Redwood since 1986, with both boys' and girls' cross country teams winning many MCAL Championships, often having students and teams reach the California State meets each year. All three of her children attended Redwood and are runners as well.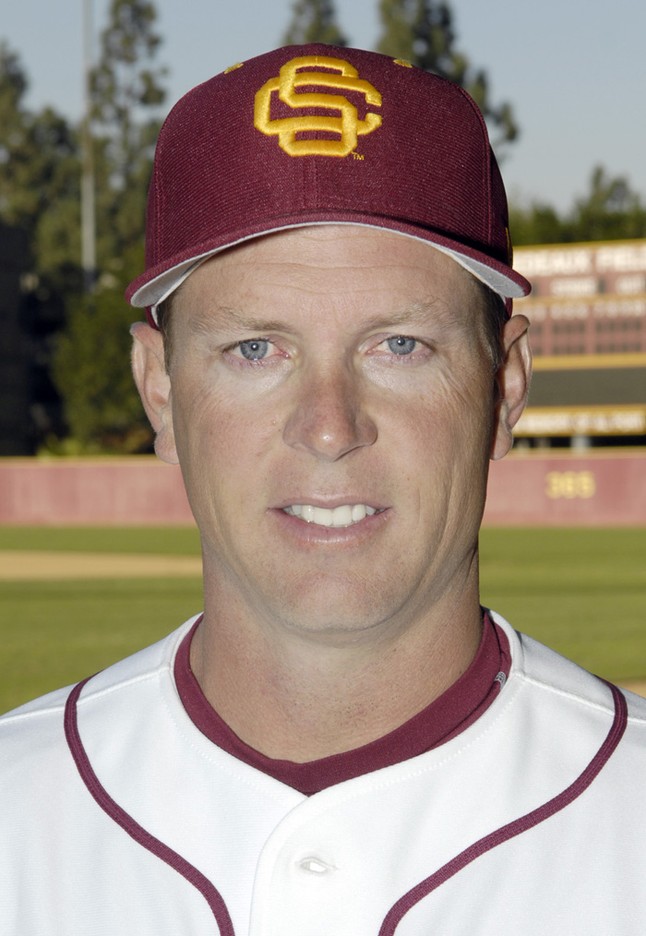 (2009) Chad Kreuter '82 played three years of baseball at Redwood (1980-82) and was named three times to the All MCAL team. In 1982, he was named to the Northern California All-Star team and the California All-Star team. He also played football and basketball during his three years at Redwood . In 1981 and 1982, he was named to the All MCAL and All CIF varsity football teams. In varsity basketball, he earned All MCAL team honors in 1982. He won a baseball scholarship to Pepperdine University in Malibu, CA, and was a member of the Team USA that played in the 1984 World Games in Cuba. He spent 19 years as a professional baseball player, including 15 years as a centerfielder at the AAA level, playing for the Texas Rangers, Chicago White Sox, Detroit Tigers, Kansas City Royals and the Los Angeles Dodgers. He later became baseball coach at USC.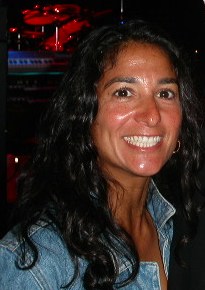 (2009) Patty Gibian Monge 84 lettered in four sports (basketball, volleyball, softball, soccer) and received one of the highest honors ever bestowed on a Redwood athlete: having a perpetual award, the Patricia Joy Gibian Award, named after her. The award is bestowed on that senior girl who has given the most to her teammates, classmates and community. She was named to the MCAL All League First Team in basketball in 1983, and received the California Interscholastic Federation Exceptional Achievement Award for the same sport in 1982. She has won more than 80 gold, silver and bronze metals in the California Police and Fire Games, and 15 medals in the World Police and Fire Games, held in such venues as Calgary, Canada, and Melbourne, Australia. She holds the record for her age group in the half marathon (2001), and has run the grueling 120-mile Baker to Las Vegas relay three times.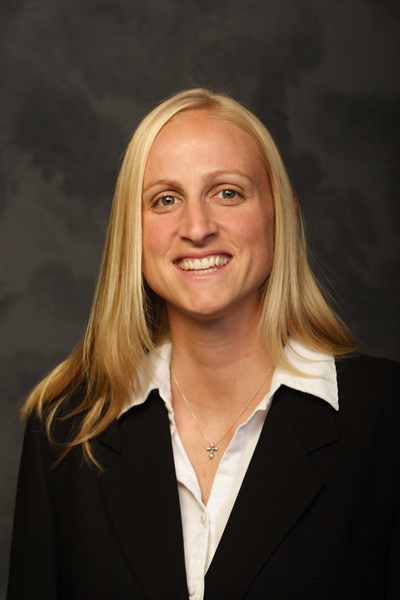 (2009) Kirsten McKnight Moore 94 lettered in basketball, soccer and softball during her years at Redwood (1991-94). She won all-league honors in all sports. By her senior year, McKnight, who remains Redwood's all-time leading girl scorer, was named the MCAL's Most Valuable Player and a member of the all-league team. The San Francisco Chronicle added a further honor, naming her to its 1994 All Bay Area team.
At the University of Oregon, McKnight played four years of basketball (1994-98), where, along the way, she appeared in four NCAA tournaments, was named team captain and received awards as the Most Improved and Most Inspirational player. After her graduation, McKnight stayed on at Oregon as the assistant women's basketball coach, from 1998-2001. The team won two Pac 10 championships while she was there, and appeared in three NCAA tournaments. McKnight moved on the an assistant coaching position at the University of California at Berkeley (2001-2005), then moved on to her current job of head coach of the women's basketball team at Westmont in 2005. Her current team is ranked 13th nationally. Since 2007, McKnight has also held the position of Associate Athletic Director for the school.

RAHOF COACHES: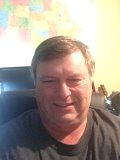 (2016 Inductee) Gary Casassa - Varsity Girls Softball. Gary started coaching at Redwood in 1987 as a Frosh/Soph Softball Coach becoming co-head coach for the Varsity for the next three years (1989-1991). From 1992 until present Gary has assumed full Head Varsity Coach responsibilities, leading his team to MCAL Pennants in 1989, 94, 96, 99, 2006,7,8,9,10,11 & 2014. From 2008 to 2011 the Girls Softball Team went 75-5 against all MCAL Teams. He won two NCS Titles in 1996 & 2008 and placed second in the NCS in 2015. Redwood has sent three players to Division 1 Colleges and many to Division 2. He continues to coach the Girls Varsity Softball Team.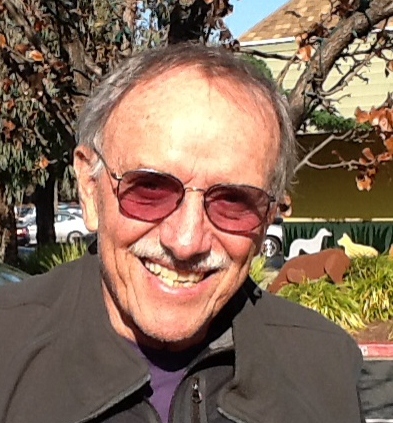 (2014) Doug Basham, Coach Track and Cross country, was head varsity track and field and cross-country coach from 1966 until 1992 and 2003-2005. He coached the Libyan and Philippine Olympic track teams, and was head coach of the track and field and cross-country teams at the University of Idaho. During his tenure at Redwood, his cross-country teams won two 34 MCAL championships and 4 NCS championships including national rankings in 1973(#3) and 1975(#2). In track and field, the teams he coached won 18 MCAL championships and 2 NCS championships. He has continued to coach in his retirement and is still often seen on the track which was named after him. Doug is also a member of the Marin County Athletic Hall Of Fame.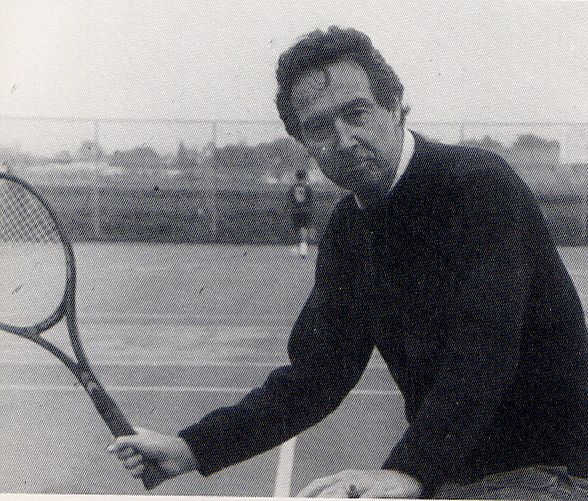 (2012) Stanlee J. Buchanan, Boy's and Girl's Tennis Coach 1965-1995
Stan was a Redwood teacher and coach, coaching Frosh Basketball (1965-68), Frosh Baseball (1966), B Basketball (1969) and then becoming the reigning head tennis coach for both boys and girls from 1974-1995. During that time he had 15 girls' championships in 15 years, and 9 boys' championships in 10 years. The Redwood Tennis Courts are named the Stanlee J. Buchanan Courts.
His other coaching experiences included the head varsity boys' water polo (79-81) and head women's basketball coach at College of Marin (79-81). He is a member of the Marin Athletic Foundation Hall of Fame, Galileo HS Athletic Hall of Fame, USF Athletic Hall of Fame, and the USF NCAA men's basketball championship teams of '54 and '55. He was the recipient of a Fulbright Scholarship to England in 1972 and Department Chair of the Redwood English Department '91-'95.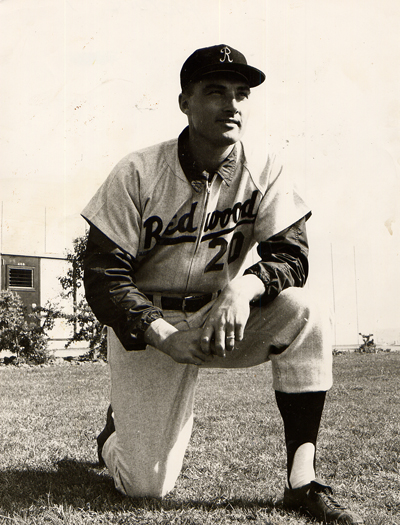 (2009) Al Endriss 1958-1993) Baseball Coach—Endriss is the man who forever put Redwood High School in people's minds as a baseball powerhouse. Although he coached football for 15 years, it was his 21-year stint as the school's varsity baseball coach that he is know for. His record of 472 wins and 119 losses was equivalent to an astounding four wins for every game lost. His teams won 12 MCAL championships, including a remarkable eight-year run 1972 -1979.
His teams appeared in the North Coast sectional playoffs six times, and brought home NCS titles three times, in 1977, 1978 and 1980. At the height of Endriss's tenure in 1977, Redwood was named "Mythical National Champion." Perhaps the crowning achievement was when Sporting News named the Redwood High varsity baseball team as the "Team of the Decade" for the 1970s. He was named North Coast Section Coach of the Year in 1974 and 1975, and California Coach of the Year in 1976. That same year his peers nationwide named him to their highest honor, National High School Coach of the Year. From 1982 through 1987, Endriss coached the College of Marin baseball team to six league championships and 10 appearances at the junior college state tournament. He played for the Brooklyn Dodgers minor league system for three years, 1949 through 1951, then came west in 1952 to play with the San Francisco 49ers before becoming a coach and teacher. After retirement, he coached both French and German national baseball teams in international tournaments, including a 1998 game against an American team at a competition in Spain.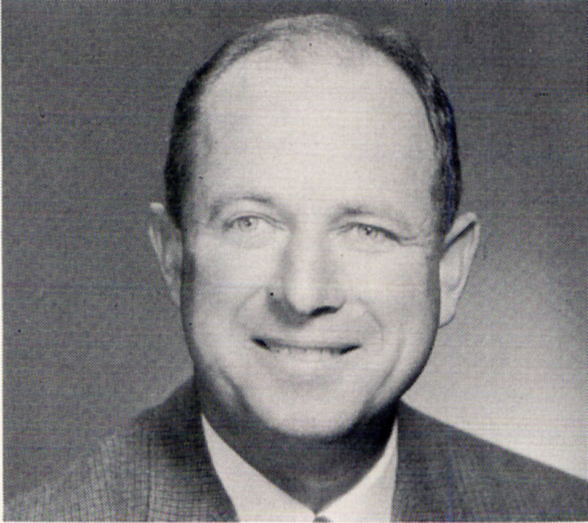 (2010) Dick Hart, 1958-1985 Basketball Coach won six MCAL basketball championships. In addition to his basketball success, Coach Hart's golf teams also won eight MCAL golf championships. He was the California High School Coach of the Year and the runner-up National High School Coach of the Year in 1975.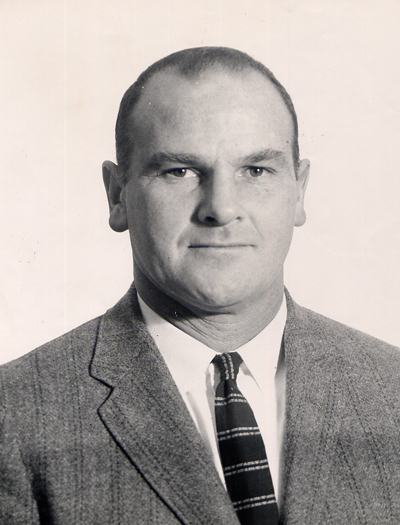 (2009) Bob Troppmann, 1958-1984 Football, Basketball and Track Coach Troppmann not only created the school's football program, but also a series of clinics and football camps that eventually earned him a spate of professional honors. His involvement with Redwood's varsity and freshman football teams over a 38-year span that won district championships (Redwood, Drake and Tamalpais) in 1959, 1960, 1962, 1965 and 1969, and three MCAL championships, in 1959, 1960 and 1962. His overall varsity won-loss record was 60-40-1. Troppmann also mentored the freshman squad in 1970, 1972 and 1984, and from 1986 through 1997, leading them to three MCAL championships. He even found time to lend his expertise to the College of Marin football team, serving as COM's head coach in 1980and 1981. After his official retirement from Redwood, he went on to work as the Athletic Director for the Tamalpais Unified High School District in 1986 and 1987. He also acted the same year as the Project Manager of the Community Fields Association. Between his teams, clinics (San Francisco Football Clinic for 30 years), start-ups, honors (7+) and Hall of Fame inductions (5), Troppmann also found time to write five books on football and athletic administration, as well as "The Master Defense," a primer on how to play defensive football. In 1997, Redwood paid tribute to one of its "founding fathers," named the football field "Bob Troppmann Field."
RAHOF SPECIAL MERIT RECOGNITION MEMBERS:
SPECIAL MERIT...TEAM AWARD (Inducted 2016) The inaugural Special Merit/Team recognition honorees are the Spring 1959 RHS Varsity Boys Swim Team which captured the first League Championship in RHS history.
Boys Swimming Team - Spring 1959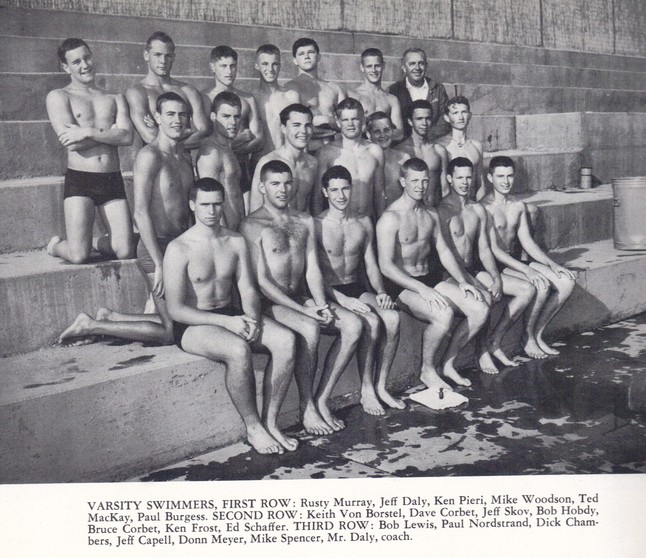 Coach: Paul Daly Swimmers: Rusty Murray, Jeff Daly, Ken Pieri, Mike Woodson, Ted MacKay, Paul Burgess, Keith von Borstal, Dave Corbett, Jeff Skov, Bob Hobdy, Bruce Corbet, Ken Frost, Ed Schaffer, Bob Lewis, Paul Nordstrand, Dick Chambers, Geoff Capell, Donn Meyer, Mike Spencer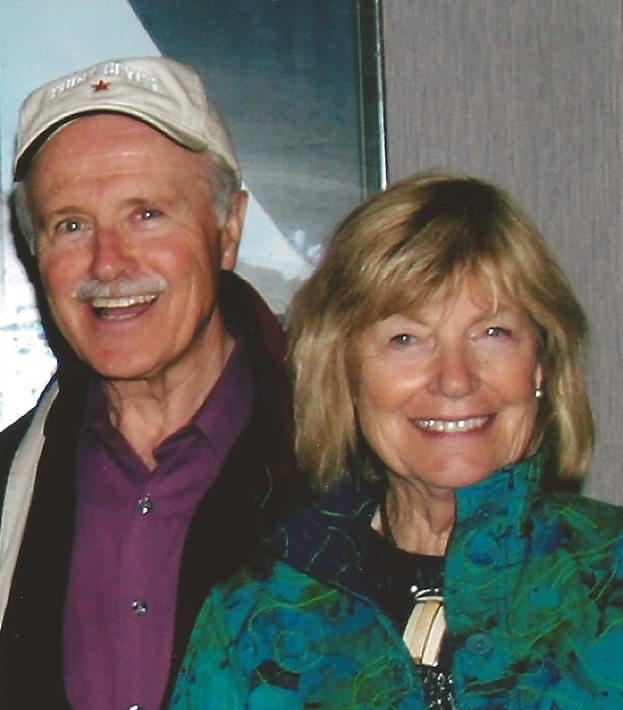 (2014) Lynn and Henry Moody, Special Recognition. The Moody's have had a long commitment to Redwood and the Community, and were parents of two Redwood grads. They were the volunteer force and "stick-to-itiveness" behind the eight year saga resulting in the community fields. Their vision and skills created the team that developed these fields. Henry was the fund raiser and Lynn was the facilitator with Redwood coaching staff and the many community people and businesses.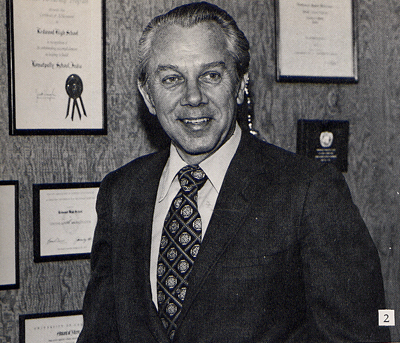 (2009) Donald Kreps, Principal, 1957-1979; Math teacher 1958-1983. As Redwood's first Principal, he created a vision that fostered excellence in academics, athletics and life. He started at Redwood a year before it opened its doors in 1958, the leader who directed the immensely complicated process of launching a school from scratch. One of his most important contributions was the hiring of its staff and first coaches, Bob Troppmann and Al Endriss among them.
Kreps was a avid supporter of the coaches and athletic teams, encouraging them to be successful on the field and demonstrate good sportsmanship at all times. He attended many games, and was often known to join the school band on the drums once in a while.
Redwood first honored Kreps by naming its faculty lounge, now know as the Kreps Center, after him. He has been recognized by both Redwood Athletic Hall of Fame and the Avenue of Giants for his lifelong dedication to students.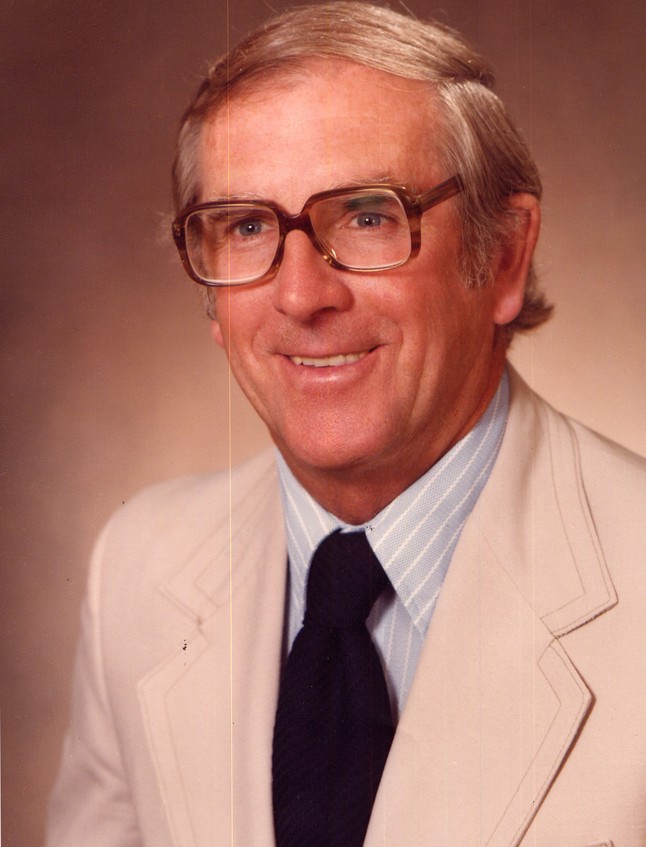 (2009) Jim Hanretty, Community Field Special Recognition 1981-1986. Although Hanretty was a teacher and principal at Tam from1957-1981, he mad a lasting contribution to Redwood as Principal, Counselor and Coach.
As Principal during major flood in January 1982, he facilitated Army Corps of Engineers dumping mud on what would be come the site of the Community Fields behind Redwood. He spearheaded the Community Fields Association which raised money to build two softball, one baseball and two soccer fields that are used today by thousands of Redwood and community athletes.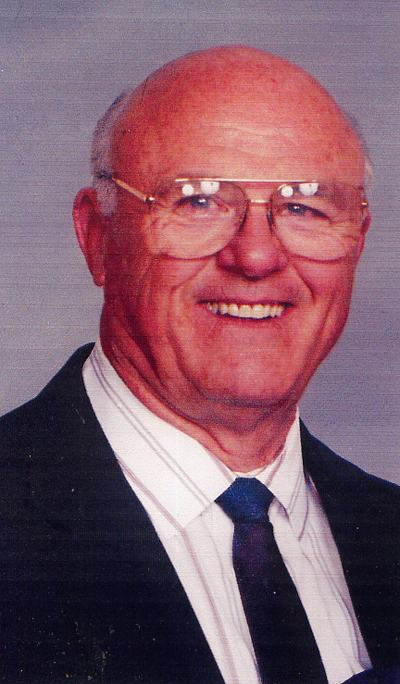 (2009) Phil Roark, Teacher, Coach, Athletic Director 1964-1999 He mentored students in wrestling (started the school's wrestling program), football (Varsity coach for 9 years) and baseball, and guided them to several league championships, including the 1968 MCAL wrestling championship, and the 1972 and 1973 MCAL varsity football championships. Roark was known as more than just a coach who was at home in several sports. Because of his administrative skills, he became the school's athletic director, a role he carried out for the next 22 years until his retirement in 1999. He was a key player on the Community Fields Association. He was Chairman of the Marin and National Football Foundation High School Hall of Fame and Marin County Athletic League Commissioner until 2007. Roark received many honors along the way. The ones he treasured most were his induction into the San Francisco State University Football Hall of Fame in 1990, his 1996-97 induction into the North Coast Hall of Fame, his 1998 induction into the Marin County Foundation Hall of Fame, and, the same year, California State Recognition sponsored by Senator John Burton for his civic leadership and administration of athletic programs. The Redwood Gym is named in his honor.