Redwood High School Alumni
All Classes 1959 to present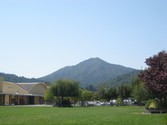 Giving Back to Redwood
GIVE BACK TO REDWOOD!
and help maintain the excellence of your alma mater!
A GIANT THANK YOU TO THESE GENEROUS ALUMNI!
2023 SCHOLARSHIP CONTRIBUTORS
| | | |
| --- | --- | --- |
| Pete Carroll | Barry Kaufman | Dave Cole |
| Ingrid Scharpf | Buzzy Bonneau | Don Shibley |
| Kenneth Meislin | Marc Sondheimer | Cathy Connor |
| Tim Morgan | Carl Johnson | Patrick Farley |
| Jeff Skov and Paula Daly Skov | Peter Coy | Dawn Daro |
| Caren and William Hortsmeyer | Judy Mithun Hartnett | Aaron Zinman |
| Erik Nygren | Andrew Allen | Ken Sutherland |
| Alissa Bonneau | James Cathcart | Michele Puccinelli Walker |
| Steve Minutoli | David Moore | James Moore |
| Maz Jobrani | Allen Shaw | James Lazarus |
| Chenin Woodbury Kenig | Lou Larsen | Skip Corsini |
| Marilyn McGee Mociun | Caitlin Pike and Greg Nelson | Marilee Rogers |
| Peter Pike | Tom Tierney | Kathleen (Kathy) Adams |
| Craig Talbot | Tom Seidenberg | Carol Anne Ponzio |
| Stephen Spicer | Randy Sperry | Sylvia Jones |
| Sonja Saylor | H. Pike Oliver | Jed Bullard |
| Scott Munn-AIA, NCARB | Lynn Tripp Scadden | Toni Graham Hopkins |
| Gerry Warburg | Kati Miller | Sue DeVinny & Paul Finkle |
SCHOLARSHIP DONATIONS FOR 2024 ARE OPEN
Our goal is to raise more each year...the Alumni fundraising focus will be on scholarships and you are the ones who make a difference. Donations must be submitted by March 1, 2024 so that we will know how much and how many scholarships we can offer.There is no doubt that there are many needy students at Redwood who appreciate the opportunities that a scholarship will give them to pursue their dreams with further education.
DONATE NOW ONLINE through the Redwood Foundation
or by check using the ALUMNI SCHOLARSHIP FORM
Mail **check made out to Redwood Foundation/Alumni to:
Redwood Foundation
c/o Redwood High School
395 Doherty Drive, Larkspur CA 94939
(please identify yourself as an alum and your grad year.)
GIVE AS AN INDIVIDUAL or AS AN ALUMNI BUSINESS
All donors will be listed on the Alumni website and if you wish, your business can be listed on the Alumni website with a live link to your website or email address.

Alumni businesses who would like more exposure to the Redwood community can also become part of the Redwood High School Foundation Community Partner Program.
OTHER WAYS TO GIVE BACK...
ALUMNI RED PAGES...SUPPORT LOCAL ALUMNI BUSINESSES... We have created a place where you can find local Alumni businesses and services or promote your own! CHECK IT OUT!
This month we are featuring Dostal Studios.. If you would like to have your business listed, please contact Ted Wray at jtedwray@gmail.com. We'll list your name, grad year, and a link to your website, email, and/or phone.
Donate to the ARCHIVES... Many of you are cleaning out closets and finding treasures from your days at Redwood. We would like them if you don't! Old scrapbooks, programs for sporting events and dramatic productions, photos, newspaper articles, yearbooks, Barks, uniforms...Redwood has established an archive in the Bess Chin Library, a safe place for your memories, and a place where students and reunions can access them. Contact Marilee Rogers at info@redwoodalumni.org.
Participate in the ALUMNI SPEAKER DAY. Our next Speaker Day will be in May 2023. Look for more information on the website and in newsletters this Spring.
Offer to VOLUNTEER at the school: supervising games, proctoring tests, guest lectures, beautification...
Join the ALUMNI COUNCIL and help plan Alumni Activities and improve communication!
Thank you for giving back to Redwood! Go Giants!
THANK YOU FOR YOUR PREVIOUS SCHOLARSHIP DONATIONS!
This year 2023 three Alumni Scholarships, each over $3000 will be given to deserving students. Thank you for making this possible. All scholarships are based on need but these three recipients also are recognized for merit. Two are first generation students to go to college, one to MIT and the other to San Jose State. The third recipient will be going to Cornell.
The recipient of the Wilkinson Scholarship is another first generation student planning to study Immigration Law, the field that Bill Wilkinson pursued when he left teaching.

REDWOOD ALUMNI SCHOLARSHIP
Each spring the Redwood Alumni Association gives a $2500 scholarship to a deserving student. We need your support to keep this tradition alive, now more than ever. Please consider contributing $25 or more by April 1, 2023, to this wonderful cause and help a student reach his/her dreams. You may donate to honor a former teacher, staff member, or classmate and we will notify them.
BILL WILKINSON SCHOLARSHIP
Redwood alum, Jed Bullard '66, has made a generous donation establishing the five-year (2021-2025) Bill Wilkinson Scholarship for a needy student. Sadly, Bill (Mr. Wilkinson to most of you) former teacher and administrator, passed away in 2021. If you would like to add your contribution in Bill's honor to this scholarship, you can use the link or address at the top of the page. Be sure to mention ... In honor of Bill Wilkinson. obituary
2022 ALUMNI AND WILKINSON SCHOLARSHIPS WINNERS!
Unfortunately, there was a new 2022 Redwood Administration policy that prohibits us from naming scholarship recipients or giving any information about them. We did give an Alumni Scholarship and Wilkinson scholarship to several deserving students. We appreciate your continued support.
PRIOR SCHOLARSHIP WINNERS: The first Alumni Scholarship of $2500 was given to Ingrid Sousa '14 who attends UC Santa Cruz and is studying pre-med. The 2015 recipient is Mia Poyner '15, the daughter of Alum George Poyner '68, who is attending USC to study human biology. The 2016 recipient was Kylie Kvam '16, daughter of Alum Laura Crunelle Kvam '83, who will attend Cabrillo College to play Volleyball and pursue a career as a Sports Agent for female athletes. The 2017 recipient is Zachary Lopez Brenner '17 off to study Rocket Science at UCSB. He is also the son of an alum. In 2018, the Alumni Scholarship went to Talia Fleishman '18, daughter and granddaughter of alumni to study Art Therapy at NYU, and a special scholarship from the class of 1967 went to Nicole Fazzari '18 studying nursing at Arizona State. The 2019 Alumni Scholarship went to Sydney Hilbush '19 who will be attending UC Berkeley this fall. The 2020 scholarship went to Lucy Berry '20 who went to Texas Christian University in Fort Worth to study Chemistry, actually neuro-chemistry. In 2021, Ryan Barbosa went on to study politics at St. Mary's, Dante Luis went to Rensselaer Polytechnic to pursue studies in technology, and Saidy Reyes, the first recipient of the Wilkinson Scholarship went to UC Davis to study landscape architecture.
KREPS DEDICATION TO EDUCATION LIVES ON
Don Kreps, the founding Principal of Redwood High School, and his wife Eileen, also an educator, had a profound impact on the high standard of education in Marin County. They are no longer with us but have left a generous donation of $100,000 to Redwood teachers to be used over a ten-year period. We all know that the support and enrichment of teachers is key to an excellent education. A GIANT thank you to Monica Kreps Sevy '78 and Dan Kreps '66 (representing the family,) who have been working with Principal David Sondheim to make this happen.