Redwood High School Alumni
All Classes 1959 to present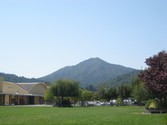 Class of 1970... 52nd Reunion
! IT'S ON !
REDWOOD HIGH SCHOOLS CLASS OF '70 turns 70
52nd REUNION
50 YEARS +2
1970

2022
!!Save the Date!! The Class of 1970's Reunion has been scheduled for Saturday, Sept 10th, 2022. "Save the Date!!
We are making another attempt and we think it will be worth it, Many from the Class of '70 will also have turned 70 which should make it extra fun. You will begin hearing more details and be able to get your tickets from the Reunion Committee shortly. We will post updates in the "Announcements" section below and if you've "joined" the class website you'll reveive an email notification when new announcements are posted. If you are curious and can't wait, we can tell you that we are re-using our thouroughly refined but unfulfilled event plans from 2020 & 2021 so there won't be too many surprises.
Thankyou for your patience.
The Class of 1970 50th Reunion Committee
** If you have questions, comments, or suggestions that you'd like to bounce off the 50th+ reunion committee just click on Redwood1970.com and then "Contact Us" in the left column of the page to send us your message. Please be nice. This is not that easy ;-)

Venue: TBA
Website: www.Redwood1970.com
Facebook: Redwood High School Class of 1970
Class Contacts: Bud Broomhead / bud.broomhead@viakoo.com / 415-609-4648,
Jerry Piro / jerrypiro@aol.com / 415-515-3927,
Bonnie (Sutherland) Tringali / bonbonn@sbcglobal.net / 707-349-0911,
Ross Gondak / rgondak@aol.com / 415-272-2928
As Always...Be bold, Be well, Be hopeful, Be kind, Be good, Be patient, Be happy, Be Giants!