Redwood High School Alumni
All Classes 1959 to present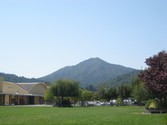 Class of 1970... 52nd Reunion
! IT'S ON !
50 YEARS +2
1970

2022
Hello Redwood Class of 1970 and friends of the class,
Our Redwood Class of 1970 Reunion #52 is ON! Saturday, Sept 10th, 2022. We got through Redwood and then Covid ...and a lot of other stuff. We should all celebrate that! Everyone is invited to our get together celebrating 52 years on Sept 10th, 2022.
Sign Up Now: Go to www.redwood1970.com and Click on "2022 50th Reunion Tickets" (top left collumn) and purchase your tix!
· "Reuniting" begins at 5:30PM at The Club at McInness Park, 350 Smith Ranch Road, San Rafael
· $80.00 per person. Includes: Parking, Food, Musical entertainment, Memorabilia, Photo booth, Fun, No Host Bar.
· Dress as you like.
For details and updates go to the Home Page of our class web site. If you have questions, just click on "Contact Us" on our Class of '70 Home Page at www.redwood1970.com.
From your reunion Committee: Thanks for your patience... 52 years is a long time to wait.
Be bold, Be well, Be hopeful, Be kind, Be patient, Be happy,
Go Giants!

Website: www.Redwood1970.com
Facebook: Redwood High School Class of 1970
Class Contacts: Bud Broomhead / bud.broomhead@viakoo.com / 415-609-4648,
Jerry Piro / jerrypiro@aol.com / 415-515-3927,
Bonnie (Sutherland) Tringali / bonbonn@sbcglobal.net / 707-349-0911,
Ross Gondak / rgondak@aol.com / 415-272-2928