Redwood High School Alumni
All Classes 1959 to present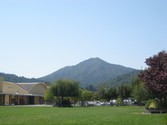 About Alumni Association
All Redwood graduates and former teachers of Redwood High School are automatically members of the Redwood Alumni Association. We do not have a paid membership but request that you all JOIN this site to stay connected. A small group of Alumni make up the Alumni Council who act as a board and planning group for Alumni Activities.
WE ARE LOOKING FOR MORE ALUMNI TO JOIN THE COUNCIL!
PLEASE CONTACT US IF INTERESTED!
Purpose of the Redwood Alumni Association & Council:
Friend-raise and set up networks and communication among RHS alumni.

Nominate and select Distinguished Alumnni for the Avenue of Giants and the Athle.tic Hall of Fame.
Act as a resource for Class Reunions and events.
Develop and maintain the Redwood Alumni database contact information for class reunions and email communication.
Give an annual Alumni Scholarship to deserving Redwood graduate.
Work with the Redwood Foundation to raise monies to support scholarship, athletics, arts, academics, beautification, grants…
Develop projects that involve alumni such as campus improvement, booster activities, classroom volunteers...
Facilitate communication among alumni: website, social networks, newsletter...

Act as a resource for the school: provide speakers, volunteers, job shadows, funding...
HISTORY:
The Ad Hoc Redwood Alumni Association ("RAA") was established in October, 2006 to create an Alumni Directory and help organize Redwood's successful 50th Anniversary in April of 2009. The RAA now operates under not for profit umbrella of the Redwood High School Foundation. The Foundation Board includes alumni representation who work to align the goals of the RAA and the Foundation, for the benefit of Redwood High School. All RAA fundraising activities are administered through the Foundation and RAA By-laws have been adopted by the council and guarantee one general meeting each year to nominate and approve the slate of officers.
ALUMNI COUNCIL
Redwood Alumni Council and Executive Board are a small group of alumni representing the Alumni Association with a non-voting positon on the Redwood High School Foundation Board. This group meets regularly to plan Alumni events and address alumni concerns. All meetings are open to Alumni. We are looking for more interested alumni to join us.

ALUMNI COUNCIL EXECUTIVE BOARD MEMBERS 2019-2020
Marilee Ellis Ruta Rogers '61 Co-President/Webmaster
Ross Gondak '70 Co-President/Scholarship & Fundraising
Kati Miller '70. Avenue of Giants/Reunions
Lou Larsen '69. Athletic Hall of Fame
Joan Lubamersky '68 Community Outreach/AOG Banquet
Jim Clark '75 Avenue of Giants/Athletic Hall of Fame
Chico Helbig '72 Alumni Red Pages/Activities
Ted Wray '72 Alumni Red Pages

*Karen Roby Barrett '63 Archives/Alumni News/RAHOF
*Karen a member via Facetime