Redwood High School Alumni
All Classes 1959 to present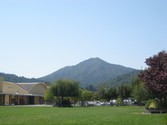 Red Pages
Welcome to the RED PAGES... Redwood Alumni Businesses...
... A place where you can find local Alumni businesses and services or promote your own! It's always nice to be able to support Redwood alumni! If you would like to become a Member please contact Ted Wray at jtedwray@gmail.com. We'll list your name, grad year, and a link to your website, email, and/or phone.

*Charter Members are those alumni businesses and services that joined before 2021.
> Listed and identified on this website *
> Invited to a future discussion group to help us assess the Red Pages and offer advice
We're looking for artists, authors, dentists, contractors, house painters, mechanics, real estate agents, shop owners,... you name it! Please support our growing list of Red Pages members below...

Automotive:
Entertainment:
Finance:
Fine Arts & Photography:
Food Service:
Healthcare:
Home Improvement:
Real Estate:
Retail:
*Tom Malvino '72 - Louis Thomas Men's Clothing - 415.924.1715 - 212 Corte Madera Town Center www.louisthomas.com
Kristine Waldenburg '70 - Lolo's Consignment - Vintage Clothing - 1120 Main Street, St. Helena, CA 94574 https://www.lolos-consignment.myshopify.com/contact - Lolo2nd@icloud.com
Travel and Transportation:
Other:
Disclaimer
The information in the Redwood High School Alumni Red Pages ("the site") is provided in good faith and for general informational purposes only. The Redwood High School Alumni Association ("the association") makes no representation or warranty of any kind, express or implied, regarding the services of the alumni vendors, nor the accuracy, adequacy, validity, reliability, availability or completeness of any information provided by said vendors. Under no circumstance shall the association have any liability to you or anyone for any loss or damage of any kind incurred as a result of your or anyone else's use of the site, and any reliance on the information provided therein is solely at the user's risk.
Emeritus Members
Paul Diamond '77 (RIP) - Diamond Tire Center
Bob Meyer '73 - (Sold) Mangia Nosh - Catering
W.J. (Bill) Peters '76

-

(Retired) Bill Peters Painting
Ron Steinau '71 (RIP) - Captain Ron - Photography