Redwood High School Alumni
All Classes 1959 to present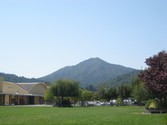 World Wrapps

BURSTING WITH FLAVOR | CONNECTING PEOPLE & FOOD | QUALITY INGREDIENTS | GLOBAL INNOVATIONS
A Fresh Start
Keith Cox and Matthew Blair '85, two members of the team who invented the wrap 25+ years ago (yes, they started the nation-wide cylindrical culinary craze that swept through the '90's) are back at it with World Wrapps 2.0, innovating yet again.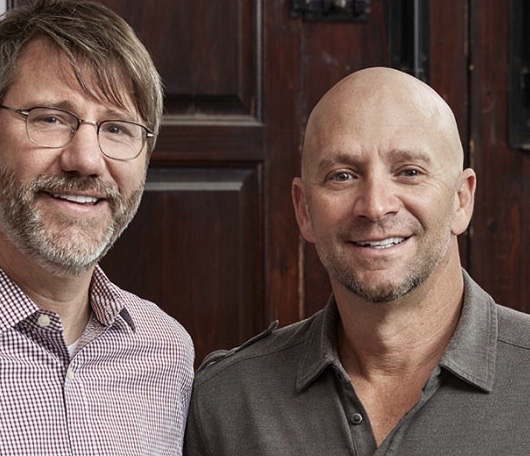 Keith Cox and Matt Blair '85
They have taken back the brand that brought high-end fast-casual to the Bay Area before the term even existed. Along with a few other friends, they were the first to deconstruct "quick service" expectations and weave in elements of "global dining." Since the '90's, World Wrapps has been known for their gourmet burrito-sandwich fusion, folding the world's greatest cuisines into a delicious portable lunch. Bringing the brand into the new millennium and appealing to the varied appetites of the next generation, World Wrapps 2.0 now serves only top-of-the-line ingredients, stuffed into the diner's choice of freshly-pressed flatbreads, nori wraps, rice paper, or wholesome bowls. It's fresh, innovative and elevated 5-star fast-casual, is hand delivered everywhere, Cox and Blair feel a sense of responsibility in maintaining the integrity of the wrap.
Our values
We Innovate, We do not Imitate
We are forward-looking leaders and disrupters in the restaurant industry. We invented the Wrapp concept. We developed the very first Spinach and Tomato tortillas. We were the first with a burrito-sized sushi and rice paper Wrapp.
Food Quality and Freshness: Our Secret Sauce
Our food is crave-able and in turn, keeps our guests coming back.
All of our sauces are made from scratch and made daily

Our flatbread is made from fresh dough and pressed to order

Our House Made Beverages are always fresh

Our shrimp dishes are sautéed to order

We prepare organic tofu, sushi grade Salmon and only use hormone/antibiotic free vegetarian fed beef
Guest Experience
We aim to provide a first-class experience for our team and guests from the moment they walk in the door. It is our goal to deliver the unexpected: a 5-star, full-service experience at our casual restaurant.
Community Relationships
We are proud to support our local schools and medical facilities with fundraisers and catering. We have given away thousands of meals to our local communities in need, hospitals, and schools. And, offices around us count on us for the timely and wide-range of catering options we deliver to their teams.
Something for Everyone
The breadth of our meal options is unmatched and for everyone. Whether it is a group of high school students, a family meal that includes grandparents and young kids, a gluten-free or vegan diner, we have something delicious for you.
Giving Back
At World Wrapps, giving back to our local communities, schools, front line workers, and others in need is how we do our part. It is in our mission and our hearts to support these groups in any way we can. Here are some of the groups we have supported over the years:
Redwood High School
Kaiser Hospital
Bing Nursery School
Marin Pediatric
Twin Creek Elementary
Castilleja School
VA Hospital
Bright Horizon San Rafael
Palo Alto High School
Horizon School Mill Valley
Saint Anselmo School
Mount Tamalpais School
Stanford Hospital
Sutter Palo Alto Medical Foundation Care Center
Palo Alto University
Cal High School
UC Davis Grad School of MGMT
NCL of San Ramon
San Ramon Acquacats
San Ramon Valley Education Foundation
Emergency Vet Group
Stanford University
Stanford Family Medicine
Spine and Sports Physical Therapy
Waterman Chiropractic Center
San Ramon Regional Medical Center
Victorian Medical Center of Danville
San Ramon Valley Primary Care
Reflections Dental
Pacific Coast Orthodontics