Redwood High School Alumni
All Classes 1959 to present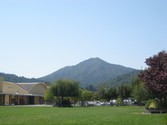 AOG Inductee Bios
"The AVENUE OF GIANTS recognition honors graduates of Redwood High School who have made a significant contribution to society or achieved substantial professional success. The candidate must be of such exemplary character and achievement as to be worthy of emulation by current Redwood students. The candidate must have graduated at least fifteen years prior to being nominated." Questions? AOG@redwoodalumni.org
AOG Nomination Form or downloadable form
NOMINATIONS ARE DUE OCTOBER 1 FOR EACH YEAR CYCLE!
CONGRATULATIONS!
2024 Redwood High School Distinguished Alumni Avenue of Giants!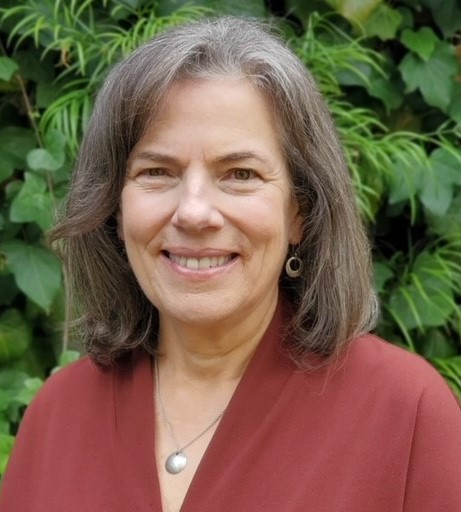 Cultural anthropologist Kathleen Adams, 1975, known for her scholarship on tourism and heritage, conducted research on cultural transformations in Indonesia. She sought to ensure that tourism better serves the needs of local communities. Her interest in Indonesia was kindled when as a 19-year-old she shared a train compartment in France with an Indonesian family. During her career at Beloit College and Loyola University in Chicago she wrote six books, including two award-winners Art as Politics: Re-crafting Identities, Tourism and Power in Tana Toraja, Indonesia and The Ethnography of Tourism. The recipient of several awards for teaching, Adams was one of the Princeton Review's "300 Best Professors" in 2012 and, in 2023, the American Anthropological Association's tourism research section established an annual student paper prize in her honor. She is currently emerita at Loyola and Research Associate at the University of London. She earned her A.B. at UC Santa Cruz and Ph.D. at University of Washington.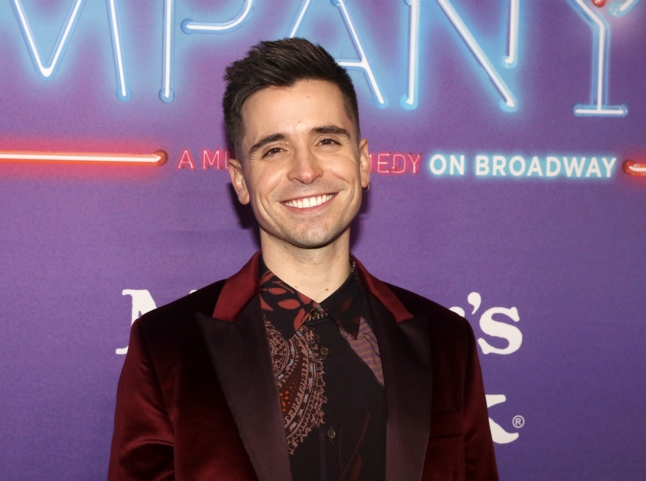 When a student at Redwood, Tony Award winner MATT DOYLE, 2005, sometimes took Friday off to catch a new musical in New York City. His passion for musical theater came to fruition when, at the age of 20, he made his Broadway debut in Spring Awakening. He went on to roles in Broadway's Bye Bye Birdie, War Horse, and The Book of Mormon. His work was recognized with a Tony for best actor in a Broadway musical for Company in 2021. He starred in Sinatra the Musical that premiered in England the summer of 2023. The Human Rights Campaign gave him, an openly gay man, their visibility award for his work to include LBGTQ people in theater. He is also open about his mental health challenges and encourages others to seek support for their own depression and anxiety. After Redwood Doyle trained for a year at the London Academy of Music and Dramatic Art.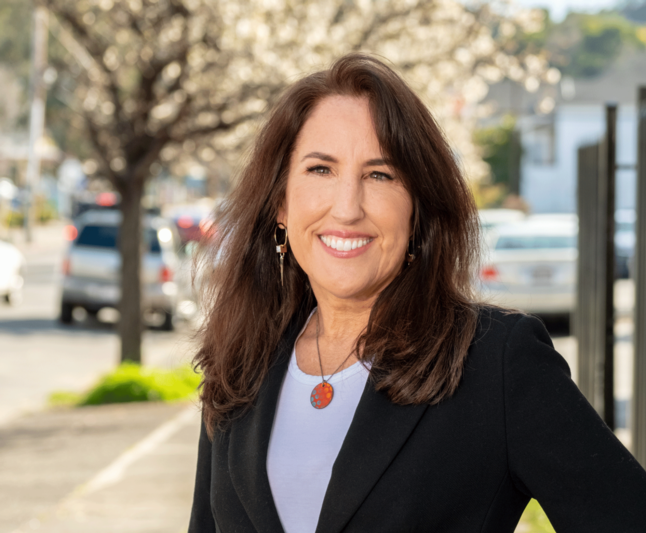 CHRISTINE CAVANAGH PAQUETTE '84 has dedicated herself to improving the lives of struggling people in our society. She began her professional life working with special needs children outside Boston, working in development and fundraising. In 2005, she became director of development at St. Vincent de Paul Society in Marin and became its director in 2013. Under her leadership, St. Vincents has implemented evidence-based practices to prevent and end homelessness for thousands of Marin residents each year. Key accomplishments include quadrupling the agency's budget during her tenure; launching the County's Homeless Outreach Team which helped to reduce chronic homelessness in Marin County by 28 percent in two years; and expanding critical services and fund development for low income and homeless residents during the Covid-19 crisis. For her work to end homelessness, she was awarded a Heart of Marin Excellence in Leadership Award. Christine earned a B.A. in English from UC Berkeley.
2023 Redwood High School Distinguished Alumni Avenue of Giants!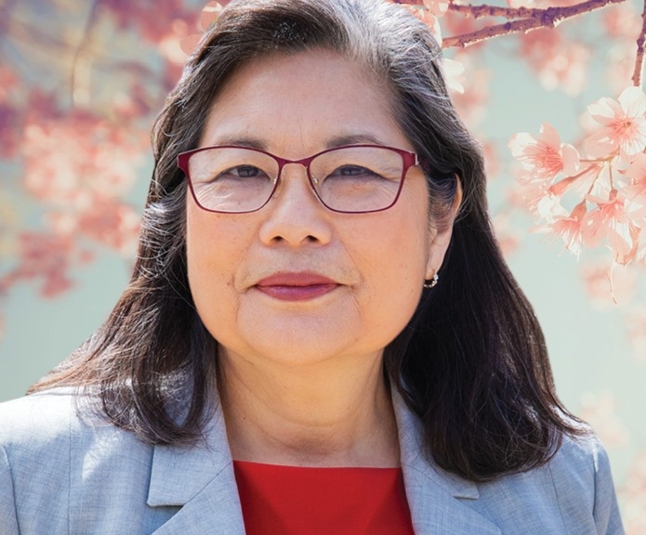 WENDY NG (1975), has made impressive contributions during her career, first as a professor of sociology, department chair and associate dean at San Jose State and now as dean at Cal State East Bay. She graduated from Mills College, worked for Americorps in an anti-poverty program in New York then earned her Ph.D. from the University of Oregon. At San Jose she worked to enact policies enabling student retention and graduation. As dean at East Bay she leads 17 departments with 21 majors and two research centers. Her awards include a 4-year Minority Fellowship and Dissertation award from the American Sociological Association, the Millennium Scholars Program of the American Association of State Colleges and Universities (AASCU), and the Magoichi Graduate Scholarship from the Japanese American Citizens League. She has published a number of articles and books including several on the Japanese American internment during World War II.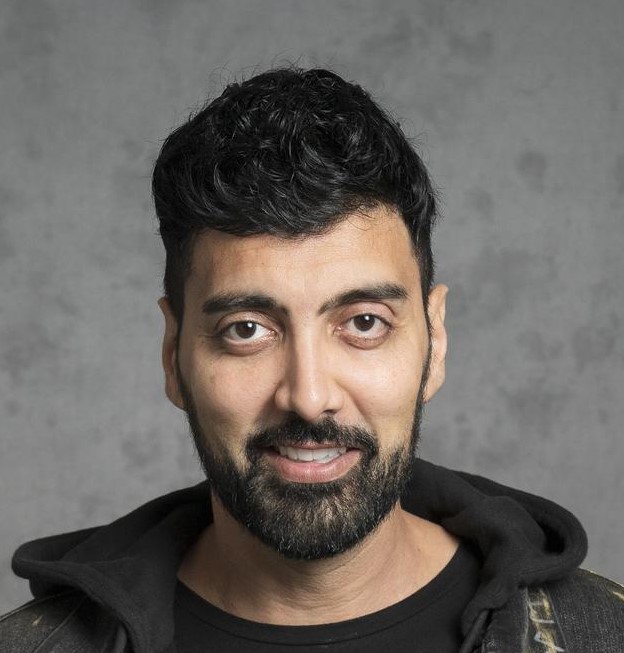 Astonishing social media innovator RONNIE SINGH (2000) quit his job as a lawyer to work in sports administration, then established himself as a social media influencer through his work for Novato's NBA 2K video games. Known as Ronnie2K, he started as a top player of NBA 2K5, ran the message boards and then was hired as the digital marketing director at 2K. Leveraging his passion for gaming, he has facilitated athletes, musicians and influencers to collaborate, along the way promoting NBA players to boost their ratings. During the pandemic, he produced the NBA 2K Player's Tournament on ESPN with record participation. Honored for his work with Make-A-Wish, he devotes significant time to community service. With the 2k Foundation, he opened basketball courts in disadvantaged communities in the U.S. and abroad. He also works with students in the mentoring program at Redwood. He graduated from UC San Diego.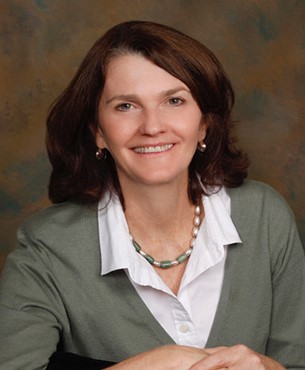 DILYS WALKER (1978), a global expert in maternal newborn quality of care, is a professor in the UCSF Department of Obstetrics, Gynecology, and Reproductive Sciences. She directs a research group focused on maternal mortality, family planning and reproductive health. In 2013 she co-founded PRONTO International, an NGO working to make birth safer for mothers, infants, and their caregivers in limited resource settings. PRONTO achieves this by delivering highly realistic simulation and team training programs around the world. While living and working in Mexico for over a decade, Walker led efforts to build the evidence to support the re-introduction of midwifery in Mexico. She led an initiative to reduce preterm birth in Kenya, Uganda and Rwanda. In Madagascar and Malawi she works with partners to improve postpartum hemorrhage care. She is a strategic advisor to the World Health organization. She graduated from UC Berkeley, earned her M.D. at UC San Diego and residency at the University of Pennsylvania.
2022 Redwood High School Distinguished Alumni Avenue of Giants!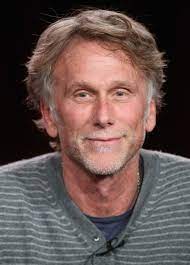 With an extensive list of credits and awards, PETER HORTON (1971) has been a leader in the entertainment industry promoting diversity, social justice,
and the environment. He acted in 85 episodes of thirtysomething, the Emmy Award-winning ABC series and was awarded a Golden Globe for directing the pilot of Grey's Anatomy and producing the first three years. He is currently director and executive producer for NBC's New Amsterdam winning an Environmental Media Association award, two Hollywood Critics Association awards and the Norman Leer Sentinel award for "Imaging a Culture of Health." Horton was also nominated for an Emmy for directing a pilot of Grey's Anatomy. He mentored dozens of directors and was on NBC's Female Forward Board mentoring future female directors. He runs his own production company and co-founded Jobs For A Future, helping young men get out of gangs. Ever versatile, Horton wrote an investigation for the LA Times on the death of GM's first electric car. He earned an AB in music from Principia College.
During her career as an oncologist, DR. KRISTA MUIRHEAD (1977), has been recognized for her compassionate care of cancer patients and their families. With great empathy, she supported patients to help them extend their lives with dignity and spirited purpose. Her patients and their families received expert medical support but also an ally during times of enormous stress and uncertainty. She was Chief of Oncology for Kaiser in San Rafael for five years and in 2011 she received the Healing Professional Award from Zero Breast Cancer. After retiring in 2019, she volunteered for The MAVEN Project, consulting with doctors and nurses treating indigenous and low-income patients. She also provides free second opinions to adults in California with cancers through the online site The Second Opinion. Dr. Muirhead went to UC San Diego, studied in Poitiers, France, then graduated from UC Berkeley. She got her MD at McGill University in 1992 then completed her residency at UCSF.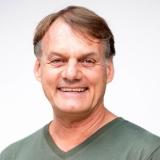 DAVID WARNER (1972) Graduated in 1976 from the College of Natural Resources, UC Berkeley. David worked in construction during high school and college. In 1981 David founded Redhorse Constructors with wife and high school sweetheart, Suzanne; becoming a leader in green technologies and restorative/resilient building systems through the integrated use of; energy, water, sanitation, and repurposed materials. David holds several patents for his related inventions. Named US Builder of the Year by the NAHB and KQED's Green Means Environmental Hero. David served as technical advisor to Sir David Adjaye's submittal for the Obama Presidential Center, Chicago and Sir Richard Branson's Green Island Initiative. In 2010 with actor Connie Nelson, David began The Human Needs Project in Kibera, Kenya; using market-based solutions to establish sanitation and safe water supply to create community opportunities. David has built sound studios, collaborating with Metallica, Green Day, Huey Lewis, The Grateful Dead, and Sammy Hagar.
2021 Redwood High School Distinguished Alumni Avenue of Giants!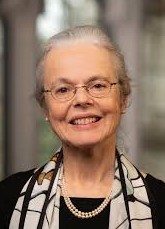 ELLEN DAVIS '67 is a biblical scholar who asks an unusual question: How caN ancient texts guide faith communities, Jewish and Christian, in responding to urgent contemporary issues, including interfaith relations, climate change, and land degradation? In Scripture, Culture, and Agriculture: An Agrarian Reading of the Bible (2009) she offers a critique of industrial agriculture and food production. Since 2004 she has worked with civil and religious leaders of nine East and Central African nations to develop programs in theological education, community health, and community agriculture as essential bases for peace and reconciliation. Davis is Amos Ragan Kearns Distinguished Professor of Bible and Practical Theology at Duke University Divinity School. She holds an A.B. (comparative literature) from UC Berkeley, a Master of Divinity from the Church Divinity School of the Pacific, a Certificate in Theology from Oxford, a Ph.D (Old Testament) from Yale, and six honorary degrees.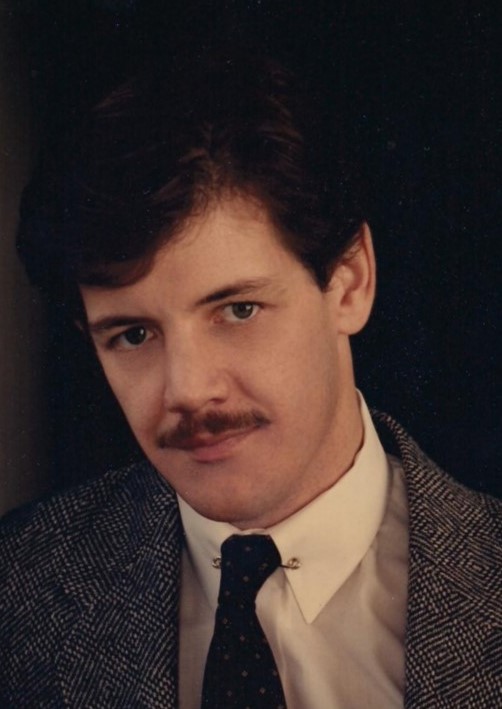 GORDON NESS '72 graduated from UC Santa Barbara with a B.A. degree in business and had a successful high-tech career, becoming president of a circuit board company in Silicon Valley. Then, an addiction to alcohol led to a mid-life career change to the field of addiction treatment and recovery. While managing his recovery through Oxford House, a sober living group home in Virginia, he shifted to supporting others in recovery. He became an expert in treatment, the challenge of sober living, group recovery homes, and prison inmate reentry. As PR director of the Virginia State Association of Oxford Houses, he promoted the benefits of group homes in the community, prisons, recovery meetings, and social service agencies. From 2005 until his death in 2014 he assumed positions in Williamsburg, Virginia, in a number of organizations providing treatment, sober group homes, and transitional support.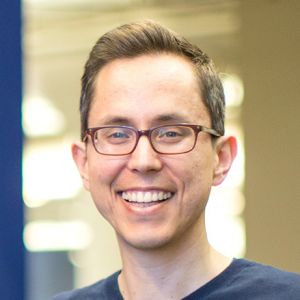 The entrepreneurial spirit of JOSH REEVES '01 shines as he supports small businesses with creative software. His startup Gusto has recently morphed from a payroll company to one offering a range of financial services including tools to help employees eliminate credit card debt and obtain health care. Reeves co-founded Gusto in 2011, now a 500-employee company with a valuation of over $3.8 billion serving over 100,000 small businesses. His goal, however, was never to amass wealth. His service ethos sparked at Stanford where he realized that tech could be used to solve big problems and that he could help family and friends, small business owners, solve their problems. Today as Gusto CEO Reeves is using public forums to advise the country in helping small businesses survive during the pandemic. At Stanford Reeves won a Lewis Terman Award as one of the top 5% engineering graduates and completed a masters degree before co-founding his first successful venture Unwrap that he sold in 2010.
2020 Redwood High School Distinguished Alumni Avenue of Giants!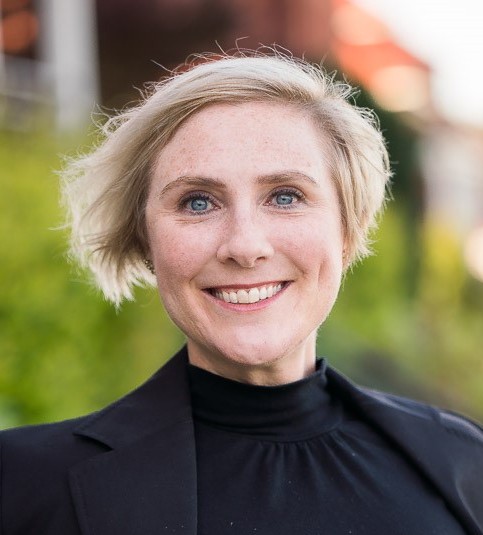 When breastfeeding her second child in 2001, LAURA HOLMES HADDAD (1993), was diagnosed with Stage IV inflammatory breast cancer. The tumor grew during two cycles of chemotherapy, but she was admitted to a trial of a targeted therapy in Los Angeles. From Marin, she went to L.A. every week for six months until the cancer had shrunk enough to be removed in a 13-hour surgery. After more chemotherapy, she was finally cancer free. A successful food blogger, cookbook editor, and author, Holmes Haddad was determined to write a cancer survivor book different from the earnest memoirs at hand. Her book, This Is Cancer: Everything You Need to Know from the Waiting Room to the Bedroom is blunt, humorous and comforting, with vital information for cancer patients. She has become an activist in helping patients obtain critical services, appearing in ads and speaking at fund-raising events. Holmes Haddad graduated from Smith College and the California Culinary Academy.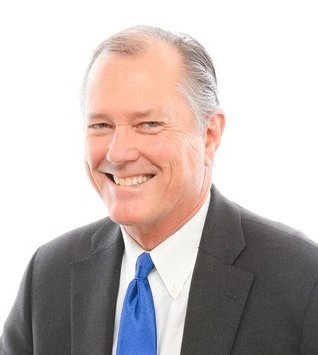 GARY KUHN (1975), enjoyed a successful career in marketing and administration for IBM, Adobe Systems and Autodesk. After working as a consultant for international tech companies on establishing markets in the U.S., in 1997 he and his wife Heidi started Roots of Peace, in the spirit of Princess Diana, to remove landmines worldwide. They removed mines but also developed agriculture, tourism, education and government. Kuhn traveled to war-torn countries such as Afghanistan, Congo, Angola, Croatia and Yemen often wearing a bulletproof vest and was successful in enabling farmers to find markets and achieve economic stability for their regions. With his children and colleagues, in 2016 he started Noble House Spice now importing saffron and cumin from Afghanistan and black pepper from Viet Nam. Kuhn has long coached youth soccer and with Heidi started On Equal Footing to provide funding for youths on select soccer teams. Kuhn graduated from UC Berkeley in economics.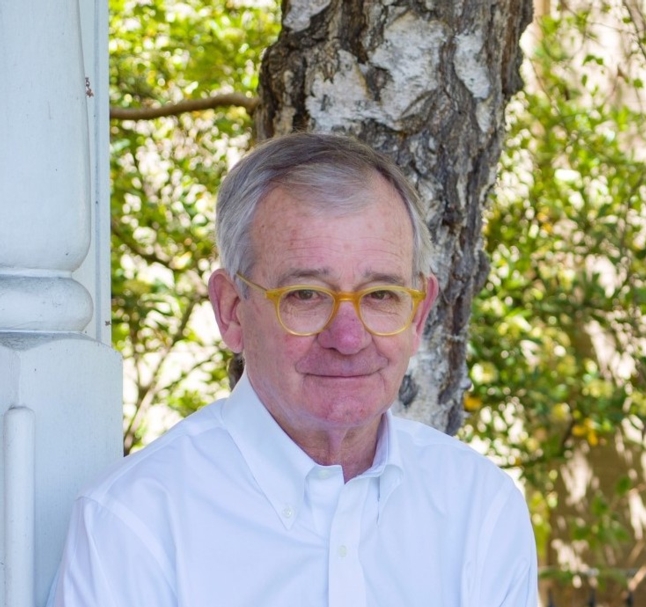 Inspired by his Harvard Law School experience, while still in school, JOHN J. OSBORN, JR (1963), wrote The Paper Chase (1972), a wildly successful novel featuring a brilliant, exacting and intimidating professor. The novel generated an equally successful movie and two television shows. The novel has been required reading for law students. Osborn took a job as a law professor in Miami after Harvard, but with emergence of The Paper Chase, he moved to California to write novels and screen plays. His third novel The Associates was also made into a television show. In1987 he returned to academia as a lecturer at Boalt Hall and then in 2001 became a law professor at the University of San Francisco Law School. He retired in 2017 to write fiction once again and published his fifth novel Listen to the Marriage in 2018. Osborn earned his undergraduate degree at Harvard.
2019 Redwood High School Distinguished Alumni Avenue of Giants!
GRANT DAVIS (1980) As General Manager of the Sonoma county Water
Agency (Sonoma Water) Grant Davis '80 has been working to protect and
restore the Russian River watershed to provide safe and reliable drinking
water to Marin and Sonoma Counties. Davis worked for Sonoma Water from
2007-2017 and after a brief stint as Director of the California Department of
Water Resources, he returned to help with recovery from the fires. Under his
leadership, Sonoma Water has attracted national attention for sustainable
water initiatives including Carbon Free Water, a program that established entirely renewable supplies of the organization's electricity. He has also let the ambitious Dry Creek Habitat Restoration project. Prior to joining the agency, Davis was Executive Director of the Bay Institute, a science-based nonprofit, dedicated to protecting the San Francisco Bay-Delta Watershed and improving water management in California. Davis received his BA in political science from the University of California at Berkeley.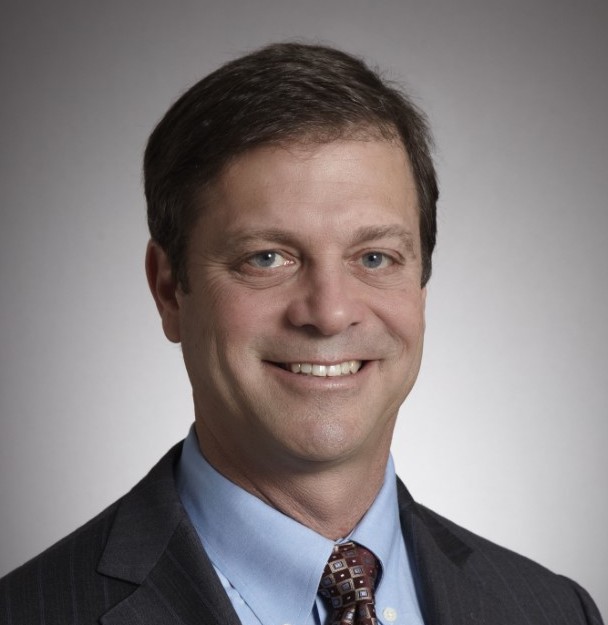 MICHAEL JACOBS (1972) established himself as one of the leading
intellectual property attorneys in the world, recently representing Apple in
their suit against Samsung and Uber in a suit brought by Waymo.. After
graduating from Stanford (1977), he served in the U.S Foreign Service in
Jamaica and Washington, D. C. With his degree from Yale Law School
1983) he joined Morrison & Foerster Law Firm in San Francisco
and launched his career in intellectual property litigation. He co-founded
his firm's intellectual property group, and his work on behalf of clients such as Fujitsu, Intel and Autodesk has helped shape laws governing emerging technologies. He has also obtained important successes in pro bono cases, notably in the landmark Williams v. State of California class action that addressed conditions in California's lowest performing schools. Jacobs has gained wide acclaim, including thrice winning the California Lawyer Attorneys of the Year (CLAY) award.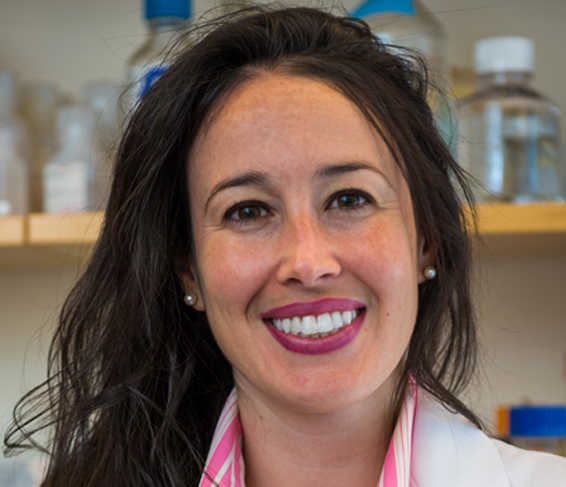 A leader in biomedical research, CIGALL KADOCH (2001) got her
start in Skip Lovelady's Honors BioMed Class. She is now a
professor at Harvard Medical School and the Dana-Farber Cancer
Institute. She runs a 25-person laboratory that studies how a specific
class of mutations leads to the development of cancer. Kadoch also
founded a private company, Foghorn Therapeutics, to discover new
cancer drugs. For her pioneering work in developing new treatments
for various types of cancer, she has received numerous prestigious awards. Kadoch received her B. A from UC Berkeley and her Ph.D. in cancer biology from the Stanford University School of Medicine. Even with her dual academic and biotech existence and frequent commitments to share her work all over the world, she still manages to return every year to room 228 to spend time with the next generation of scientists, BioMed students.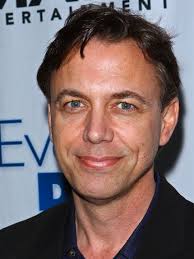 MATTHEW LEUTWYLER (1984) studied film at the San Francisco Art
Institute before becoming a successful film and television writer, director and
producer. He produced a number of films, including an award-wining
comedy-horror-musical Dead & Breakfast in 2004 and the 2005 critically
acclaimed drama, The Squid and the Whale. In 2012 he took time off to
travel to Rwanda to volunteer at the Noel Orphanage. Seeing the winning
spirit of the children in less than ideal circumstances inspired him to found
We Are Limitless (WAL) to provide orphans with boarding school educations. In 2014 Leutwyler founded Accelerated Matter that produces socially relevant but commercial films as one way to raise money for WAL. He recently produced and filmed a comedy TV pilot set in Rwanda skewering the idea that whites and their industrial knowhow can save Africa. He is currently building a restaurant to provide WAL grads with jobs, spending money and a resumé entry.
2018 Redwood High School Distinguished Alumni Avenue of Giants!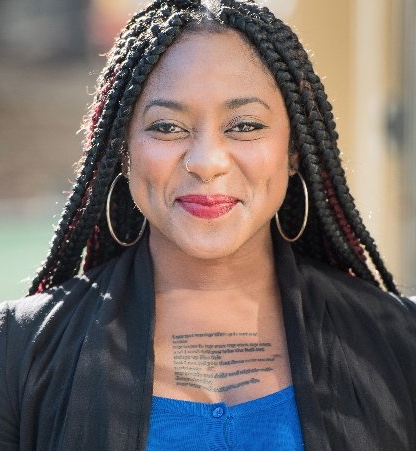 ALICIA SCHWARTZ GARZA (1998) From the start an advocate for women's rights, the LGBTQ community and people of color, Alicia Schwartz Garza '98 was one of the founders of Black Lives Matter after the 2013 acquittal of the armed Neighbohood Watch citizen who shot the unarmed Trayvon Martin in Florida in 2012.. Garza's post, "Black people. I love you. I love us. Our lives matter, Black Lives Matter," was a rallying cry for the movement. Garza has gained recognition and awards both local and national for her service, and in 2017 she and her two Black Lives Matter co-founders received Australia's Sydney Peace Prize with the citation, "For building a powerful movement for racial equality, courageously reigniting a global conversation around state violence and racism. And for harnessing the potential of new platforms and power of people to inspire a bold movement for change at a time when peace is threatened by growing inequality and injustice."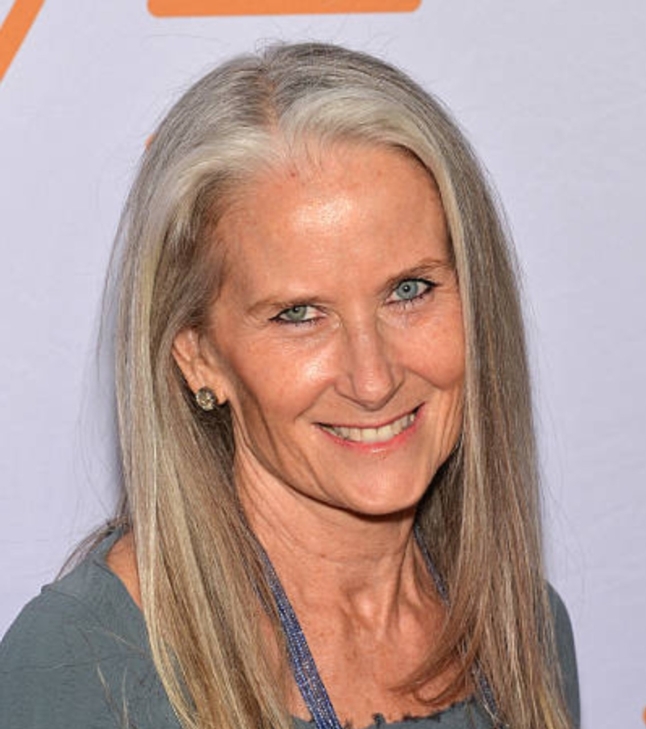 CYNTHIA BOECK HARDY (1977) After graduating from UC Berkeley in 1982 Cynthia Boeck Hardy '77 traveled the world landing in Bali, Indonesia where she met her husband with whom she created a jewelry business, John Hardy, an international success. At its height the business employed 1500 workers. She and her husband also owned the Bambu Indah, the premier eco-boutique hotel in Bali. After leaving the jewelry business in 2007, Hardy co-founded the international K-12 Green School that opened with 92 students, 19 Balinese children on scholarship. Now with 400 students, programs include green studies, environmental science, entrepreneurship, and creative arts. The school models sustainability and green principles by using renewable resources including bamboo in construction, renewable energy sources when possible and school buses that run on retread cooking oil. The school "prepares students to be stewards of the environment, teaching them to be critical and creative thinkers, who champion the sustainability of the world and the environment."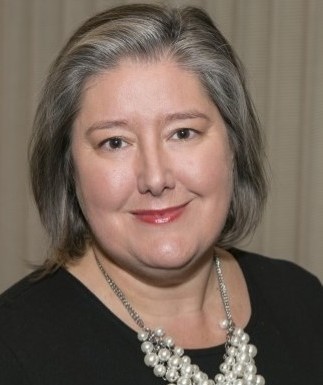 SARAH KELLY OEHLER (1991) At the top of her profession as a curator and art historian, Sarah Kelly Oehler '91 was recently promoted by the Chicago Art Institute to chief curator of American art. The appointment was recognition of her "thoughtful leadership" in bringing outstanding exhibitions and publications to the public: in 2013, Chicago and the Art of Migration, 1910-1950 showing how migrants to Chicago established identities, found inspiration and addressed social injustices; in 2016 Shatter Rupture Break on modern art; also in 2016 America After the Fall; Painting in the 1930's also exhibited in Paris and London showing artists struggling with expression during the Great Depression. She currently is presenting Whistler's Mother: An American Icon Returns to Chicago and in spring 2018 Charles White: A Retrospective exhibiting the works of an African American artist portraying the beauty, dignity and strength of Blacks in America. The show will also appear in New York City and Los Angeles. Oehler graduated from Yale and earned a Ph.d in art history from Columbia.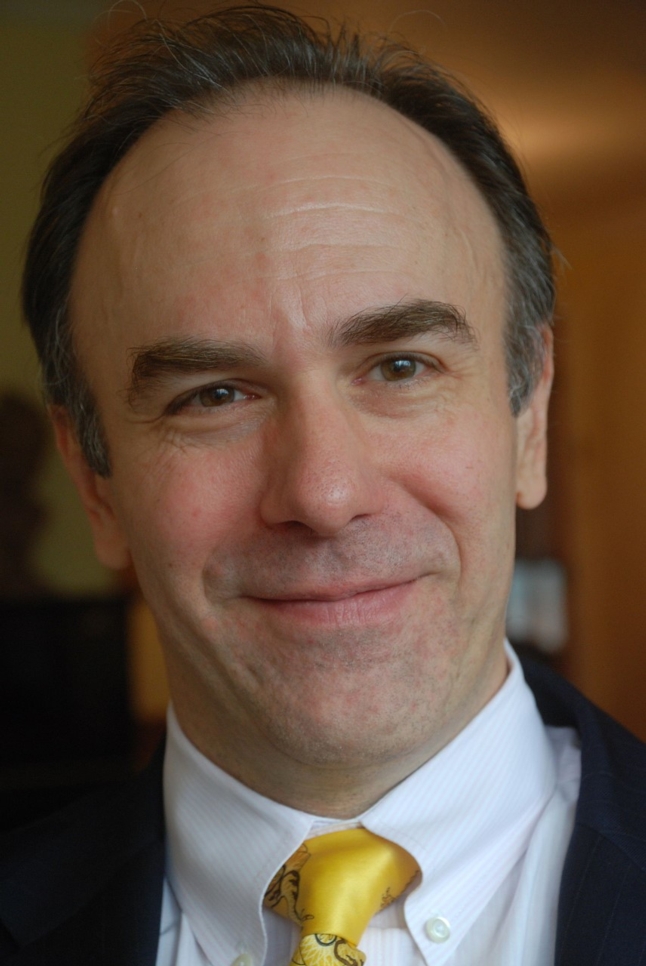 ROBERT K WATSON ( 1979) founded the LEED Green Building Rating System in 1993 to encourage sustainable design to mitigate the damage commercial buildings can do to the environment. While still chairing LEED, to promote green building worldwide, Watson started EcoTech International, a consulting firm. And 1985 to 2006 Watson worked for the National Resources Defense Council on sustainable buildings, utilities and transportation around the world. He helped China develop green building standards and energy codes for both commercial and residential buildings and helped Russia improve residential building codes. He worked in Belarus, Bolivia Chile, Cuba, Mexico, Sri Lanka, Taiwan and Ukraine on sustainable energy and green development. A Dartmouth grad, Watson earned an MBA from Columbia and an MS degree from UC Berkeley. He is an Invited Lecturer at Yale and has received numerous awards for his conservation work notably in 2002 a lifetime leadership award for his work as "Father of LEED."

2017 Redwood High School Distinguished Alumni Avenue of Giants!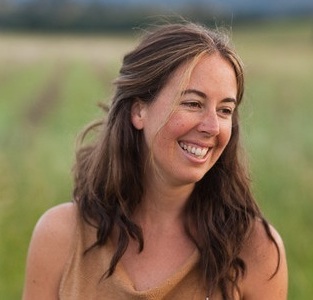 REBECCA BURGESS (1996) is a leader and innovator in sustainable farming systems and supply chains that benefit the climate and local economies. She is the founder and executive director of Fibershed, and chair of the Board for Carbon Cycle Institute. One of her goals is to promote the use of non-polluting materials to make textiles and clothing now imported from Asia and manufactured with oil-based fiber, toxic chemicals and questionable labor practices. She has built an extensive network of farmers and artisans in Northern California to pilot the regenerative fibers systems model at the community scale. Burgess completed her AB at UC Davis in 2001 and a master's in education from Dominican in 2009 studying art, nature and culture and education. She has taught at Westminster College, Harvard University, and has created workshops for a range of NGOs and corporations. She is the author of the best-selling book Harvesting Color, a bioregional look into the natural dye traditions of North America.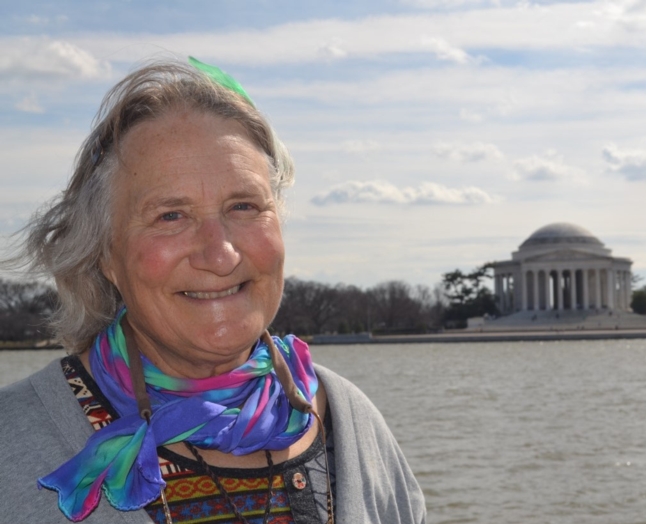 CATHY CONNOR (1970) entered the then male-dominated field of Earth Science, earning her B.S. and M.S. in Geology at Stanford by 1975. She joined the Peace Corps that year to teach geology at a Malaysian university. Her work for the U.S. Geological Survey in Menlo Park and Anchorage led to a PhD at the University of Montana, 1984. In Juneau after her marriage and the birth of her children, she became a tenured professor at the University of Alaska Southeast helping to establish an Environmental Science degree there. Inspired by her work at Stanford on sedimentation in the Richardson Bay estuary, she and her students researched Alaska glacial sedimentation. Among numerous other publications, book chapters, journal articles and technical reports, she published Roadside Geology in 2014 to help laymen understand active tectonic processes and climate change in Alaska. An Outstanding Faculty Award winner in 2008, Connor has trained forest service naturalists, Alaska's science teachers and promoted experiential science education in Juneau.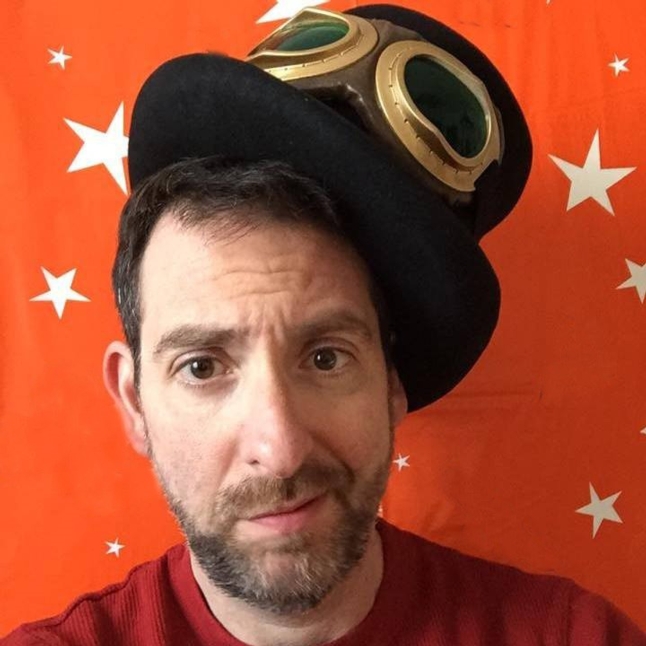 Writer and Producer DREW Z GREENBERG (1988) has spent nearly two decades telling stories on television. While his goal is to entertain his audience, Greenberg enjoys finding ways to champion diversity and LGBT visibility. In 2001 he joined the writing staff of "Buffy and the Vampire Slayer," a show inspiring rabid fans and hundreds of academic papers. Greenberg is particularly proud of its cultural impact. "…[the] show…explored the concept of what it means to be an 'other' – one of those people considered outside the norm even when you know you have something valuable to contribute to society. It's an idea that is close to my gay heart," he wrote. Other credits include Firefly, Dexter, Star Wars: The Clone Wars, Smallville, Warehouse 13 and his current show Marvel's Agents of SHIELD. Greenberg earned a B.A. from UCLA in 1993 and a J.D. from Santa Clara University in 1997. During law school, he started to explore TV writing and soon found his way to Los Angeles.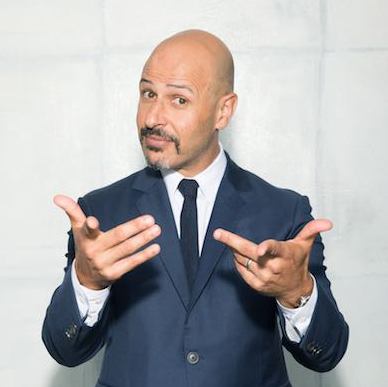 Actor and comedian MAZ JOBRANI (1989) has toured the world using humor to break stereotypes and explain what it's like in America to be from the Middle East. He was one of the featured performers in the "Axis of Evil Comedy Tour" started in 2005 to address the racism in the post 9/11world. He has performed on Showtime, late night talk shows, NPR's Wait, Wait, Don't Tell Me, and television shows and movies. He has given TED talks on his work to break stereotypes. He recently published a book I'm Not a Terrorist But I've Played One on TV that garnered a rave review from the New York Times. He is currently on a world tour promoting his new move "Jimmy Vestvood: Amerikan Hero." Jobrani earned a B.A. from UC Berkeley in 1993 and began working on a PhD at UCLA before breaking into the entertainment business. He is married with two children.

2016 Redwood High School Distinguished Alumni Avenue of Giants!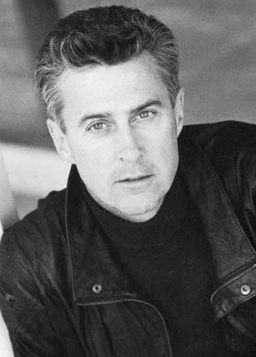 DAVID DUKES (1963) began acting at Redwood with drama teacher, Joe Wadling-ton. Later, he studied with ACT in San Francisco and then enjoyed an outstanding 30-year career until his sudden death in 2000. He appeared in 35 films including Me and the Kid, Only When I Laugh, The First Deadly Sin (with Frank Sinatra) and the Oscar-winning Gods and Monsters in 1998. He was cast in many TV movies including Cat on a Hot Tin Roof, The Band Played On and the Josephine Baker Story for which he earned an Emmy nomination for best supporting actor. He had 18 plays in his credits and after his Broadway debut in 1971 in School for Wives, he appeared in many more Broadway productions notably M. Butterfly, Broken Glass and with Richard Gere in the Nazi war camp play Bent for which he received a Tony nomination. His wife, Carol Muske Dukes, and Jon Lithgow established the David Dukes Memorial Scholarship at the USC School of Theater.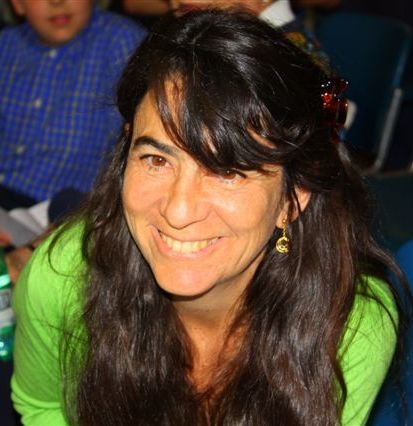 DEVRA JARVIS (1977) is Principal Scientist at Bioversity International, an inter-national agricultural research center pursuing agricultural biodiversity for sustainable global food and nutrition security. Jarvis is also Adjunct Faculty at Washington State University and Adjunct Professor at the Institut Agronomique et Veterinaire Hassan II, Morocco. She earned a PhD in Botany, 1993, from the University of Washington and then worked for the UN World Food Program, 1992-96. With Bioversity, Jarvis works with national partners in Mexico, Peru, Ecuador, Bolivia Morocco, Vietnam, China, Nepal, Hungary, Syria, Sri Lanka, Burkina Faso, Mali, Niger, Ethiopia, Uganda, Uzbekistan, Turkmenistan, Tajikistan, Kazakhstan, Kyrgyzstan, the U.S. and the European Union to develop scientific evidence to support the use of local crop genetic diversity to improve the production and resilience of small-holder farmers. The impact of her projects ranges from reduce damage from pests and disease without pesticides for common bean and banana in Uganda and Ecuador, fruit tree nurseries in Central Asia providing over 1.5 million traditional varieties annually to farmers, and participatory bred varieties of rice, sorghum and millet being released through national systems in Nepal and Mali.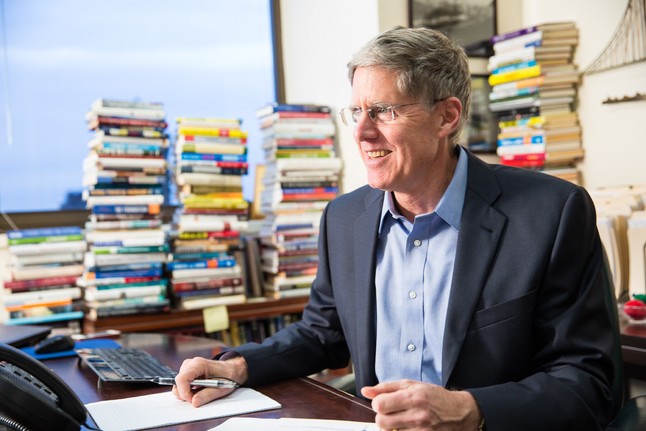 TOM TIERNEY (1972) co-founded the Bridgespan Group, a nonprofit that works with philanthropists and mission-driven organizations to make breakthroughs in solving our nation's most challenging problems. In 2000, he stepped down as Bain & Company's chief executive to concentrate on the nonprofit sector. He has helped shape what has been called the "new philanthropy" and was an advisor to Bill Gates and Warren Buffet in their "Giving Pledge" initiative to enlist billionaires to give away half their wealth during their lifetimes. He lectures at Harvard Business School and the Stanford University Graduate School of Business, and chairs the Harvard Business School Initiative on Social Enterprise. He has co-written two books, Aligning the Stars, (2002) and Give Smart: Philanthropy That Gets Results (2011). He currently serves on boards and advisory groups including The Nature Conservancy, the Hoover Institution, and Harvard Business School's Social Enterprise Initiative. He received his MBA from Harvard Business School, joining Bain in 1980. Tierney was outstanding graduate in his class at UC Davis, earning a BA in Economics.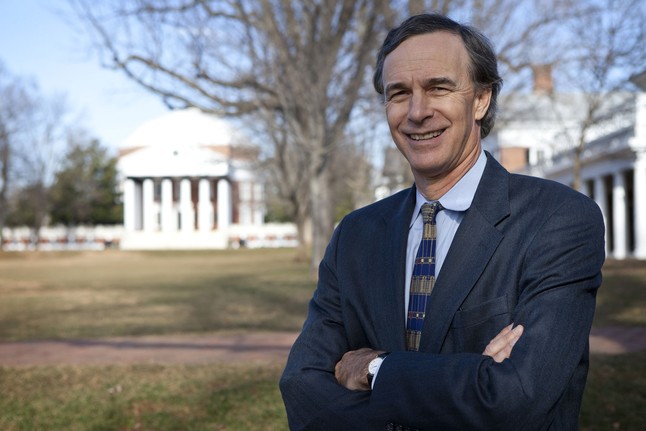 GERRY WARBURG (1972) has made substantial contributions to shaping national policy as a longtime U.S. Senate leadership aide, an author of notable college texts on international relations and political reform, and as a professor of public policy at the University of Virginia, Penn and the Georgetown University School of Foreign Affairs. He was the key congressional staffer guiding such arms control and human rights measures as the Nuclear Non-Proliferation Act, the Anti-Apartheid Sanctions Act, and the nuclear policy reform efforts culminating in the abolition of the Joint Committee on Atomic Energy. A graduate of Hampshire College, he holds a graduate degree from Stanford University, where he has lectured on foreign affairs and intelligence policy reform. He designed and produced the first Coursera MOOC (massive open online course) on the future policy agenda, "The Public Policy Challenges of the 21st Century" and served as Assistant Dean at UVa's new Batten School of Leadership and Public Policy. He is the former managing partner of a leading Washington public affairs firm, a political commentator, and the author of several books on policymaking, as well as a novel about international espionage.
2015 Redwood High School Distinguished Alumni Avenue of Giants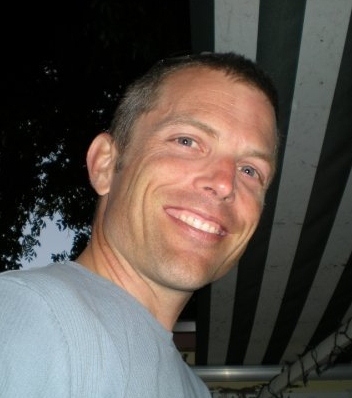 SCOTT EVANS (1986), premier rocket scientist, manages a Jet Propulsion Laboratory team that builds navigation software for space explorations, recently for the successful Mars rover, Curiosity, that landed in August of 2014. Landing a rover at a moving target, some 350 million miles in a prearranged spot, requires exacting math and thousands of operations programmed flawlessly. His navigation system (Monte), replacing one in use since Apollo, first few the Phoenix mission to Mars, landing in 2008. More recently Monte has flown MAVEN, the Kepler mission to find extrasolar planets and is now flying the Cassini mission at Saturn. The system was used to assist India, Japan, and the European Union in navigating their space missions. Monte was JPL's Software of the Year and runner up for NASA's award. Scott helped found the Redwood cycling team and coxed the rowing team, national champions in 1984. He placed 17th in the Olympic cycling trials in 2000. He earned a B.S. at Stanford and a Ph.D at UCLA, both in astro physics.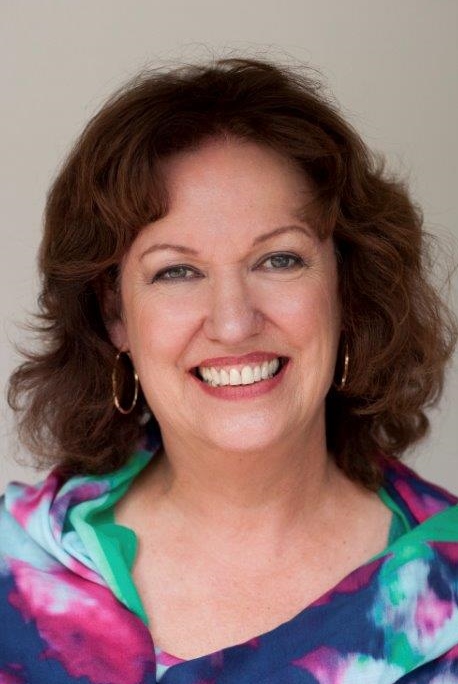 JOAN LUBAMERSKY (1968) has set a high standard for community service at the local, state and federal level. After University of San Francisco, she chose a career in public service including stints as staff at the San Francisco Board of Supervisors and in the Office of the Secretary of the Interior where she managed federal grants to programs like the California Conservations Corps. She became advisor to the City Administrator of San Francisco, writing contracts and managing special projects including setting up a committee for building safety after the Loma Prieta earthquake; a neighborhood beautification fund; performing executive recruitment, and helping to create an online donations portal for the City. She served for five years on the Marin County Planning Commission and was elected to the Larkspur City Council and was mayor five terms, working to ensure orderly development and financial stability for the town. At present she also works for the State Assembly of California as a field representative, helping residents solve problems with state agencies and performing outreach to the community.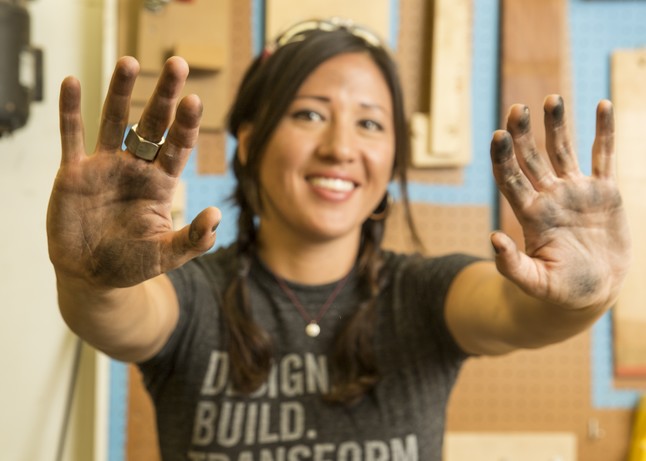 EMILY PILLOTON (1999) is already a force in public interest design. After graduating from UC Berkeley and the School of the Art Institute of Chicago with degrees in architecture, she founded the nonprofit Project H Design in 2008 to use design and architecture to create social change. Project H works to use design and project-based education to nurture leadership and problem-solving skills. In seven years, Project H has educated over 500 students ages 9-17 in year-long academic classes and summer camps. Participants in her program have designed and built a farmers market, downtown landmarks, playgrounds, public chicken coops, their own school library, and furniture for a local women's shelter. Emily was a 2009 PopTech social innovation fellow, has presented at TEDGlobal and gave the commencement address at Cal in 2012. She has published two books, Tell Them I Built This about her experience in 2009 empowering the youth in a rural North Carolina town, and Design Revolution: 100 Products that Empower People.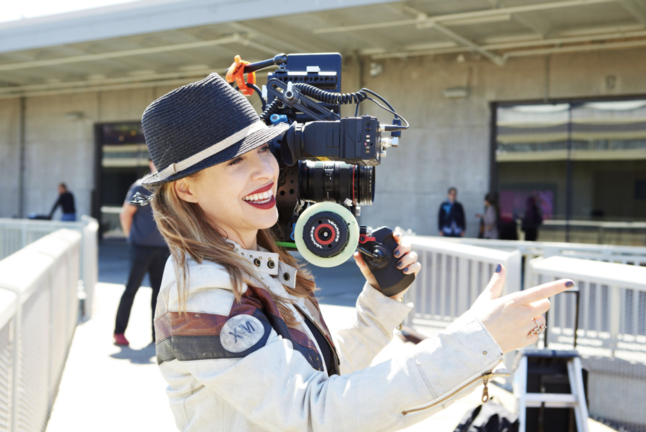 TIFFANY SHLAIN (1988) Honored by Newsweek as one of the "Women Shaping the 21st Century," Tiffany Shlain is an artist, Emmy-nominated filmmaker, founder of the Webby Awards and author of the national bestselling book 24/6: The Power of Unplugging One Day a Week winner of the Marshall McLuhan Outstanding Book Award. Tiffany's work has received over 80 awards and distinctions including being selected for the Albert Einstein Foundation's Genius 100 for people that continue his legacy. Her films, which have a focus on neuroscience, creativity, women's rights, and the relationship between technology and humanity, have premiered at top festivals including Sundance. The Museum of Modern Art in New York premiered her Spoken Cinema performance, Dear Human. Tiffany's work has been featured in the New York Times, the Washington Post, Elle, and Jeopardy. At Redwood, she was a features editor of the Redwood Bark and was one of the first girls to be on the boy's water polo team (more as a feminist statement than due to swimming acumen). She graduated from UC Berkeley in 1992 and was later invited to give the commencement address in 2010 which NPR listed on its "Best Commencement Speeches, Ever." tiffanyshlain.com and follow on IG, FB, and TW @tiffanyshlain.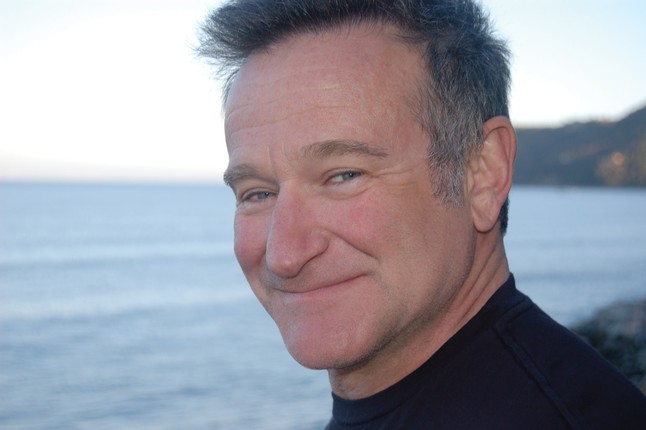 ROBIN WILLIAMS (1969) burst onto the national scene as the alien Mork in the TV series Mork & Mindy. He established an outstanding career in stand-up comedy and film acting. He won an Oscar for Best Supporting Actor in Good Will Hunting, two Emmy Awards, four Golden Globes, two Screen Actors Guild Awards and five Grammy Awards. His film credits include the acclaimed films, Good Morning, Vietnam; Dead Poets Society; Awakenings; The Fisher King; and Mrs. Doubtfire. He was known for his personal humanitarian gestures and philanthropy. He raised millions for the homeless, entertained overseas troops, contributed significantly to disaster relief funds and a range of charities supporting health initiatives in the U.S. and abroad. He enrolled at Claremont Men's College then transferred to the College of Marin to study acting and then studied on a full acting scholarship at the Julliard School in New York City (1973-76).
2014 Redwood High School Distinguished Alumni Avenue of Giants
VINCANNE ADAMS (1977) After years of researching women's health issues and traditional medicine in Nepal, Tibet and China, Vincanne Adams recently focused her research on displacement and politics of redevelopment in New Orleans after Hurricane Katrina. One critic said of her book on Katrina, "Adams breaks new ground by showing how the making of market rule is entangled with endeavors of relief, humanitarianism, charity welfare, and faith. This is not just the story of New Orleans; it is the story of aid and development everywhere. Markets of Sorrow, Labors of Faith is thus a model for social scientific inquiry in the twenty-first century." She taught at UCSF School of Medicine since 2000 and was an asst./assoc. professor in Anthropology at Princeton from 1992-2000. Besides her book on Katrina, she has published four books and over 50 academic articles. B.A. Biology, Brown University; Ph.D. Medical Anthropology, UC Berkeley/San Francisco.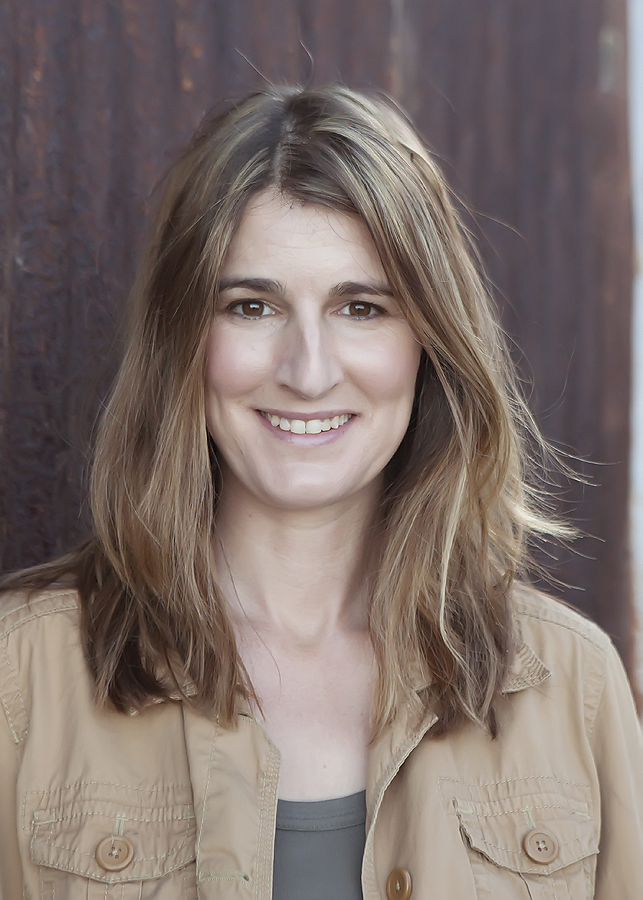 SUZI ESZTERHAS (1994), wildlife photographer, has been slapped by an alpha male chimpanzee and chased by a green mamba as she pursued her childhood dream of photographing wild animals in the field. She achieved prominence in documenting the family life of endangered species and published her photos in books, magazines and newspapers worldwide; her photo of an Adelie penguin appeared on the cover of Time in 2007. She has won several awards including Wildlife Photographer of the Year. At UC Santa Cruz, Eszterhas majored in environmental studies to better understand the subjects of her photos and has since contributed significantly to environmental causes. She is a fellow in the International League of Conservation Photographers and won the Environmental Photographer of the Year Competition. She spends up to nine months in the field, mostly in Africa, and also conducts photo safaris to Central and South America and Asia.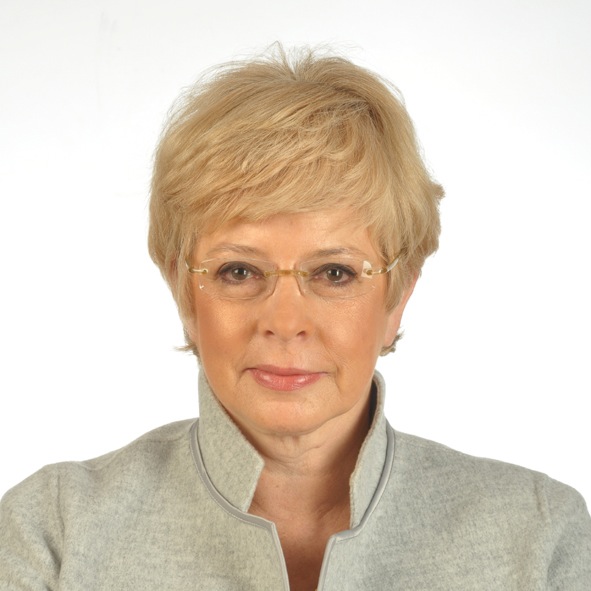 MICHELE MARKOFF (1970) A senior policy adviser for cyber security in the U.S. State Department, Michele Markoff has been a leader since 1998 in developing diplomatic strategies to get allies and other countries to protect their cyber networks from terrorism thereby protecting linked U.S. national networks. Her initiative in developing diplomatic strategies led to the first-ever bilateral agreement on cyber space with the Russian Federation in June, 2013. An expert in Chinese and Russian military affairs, Markoff spent the first part of her career working on nuclear arms control, as State Department Advisor and then Executive Secretary to the INF and START I Talks and later as a senior policy advisor in the U.S. Arms Control and Disarmament Agency's Policy Planning Group. B.A. International Relations, Reed College; an M.A. International Relations and M.Phil. Political Science, Yale University; M.S. National Security Strategy National War College.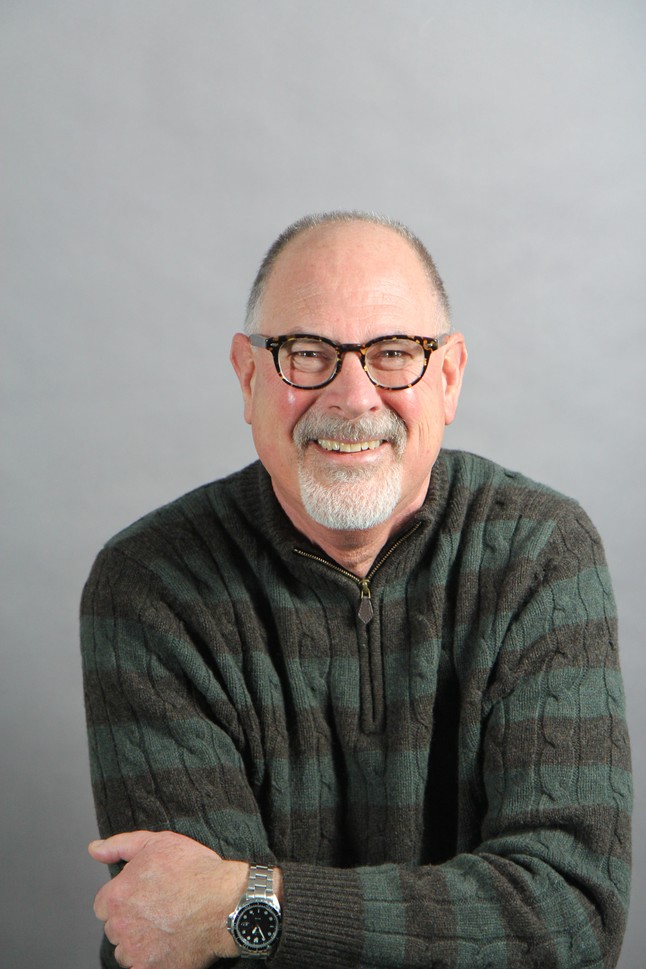 THOMAS D. SEIDENBERG (1968) was excited when he won the prestigious Presidential Award for Excellence in Mathematics Teaching in 1987 partly because he knew two Redwood teachers had won the award before him. Currently a math teacher at Phillips Exeter Academy, he began his career teaching in Washington state. He taught chemistry, physics and coached basketball and tennis until he took his present job at Exeter in 1990. He was a Woodrow Wilson National Fellow in the summer of 1985 and afterwards was chosen as one of a four-person team to conduct workshops all over the country for the next twelve years. He is the director of the Anja S. Greer Conference on Secondary School Mathematics and Technology, now in its 30th year. He won the Tandy Technology Award in 1997 and at Exeter the Brown Teaching Award (1996) for superior teaching, the Rupert Radford Faculty Fellowship Award (2005) for distinguished service, and was the Bates Russell Distinguished Faculty Professor for 2010 to 2015 an endowed position allowing him to do projects and independent research. B.A. Whitworth College, M.A.T. Central Washington State University.

2013 Redwood High School Distinguished Alumni Avenue of Giants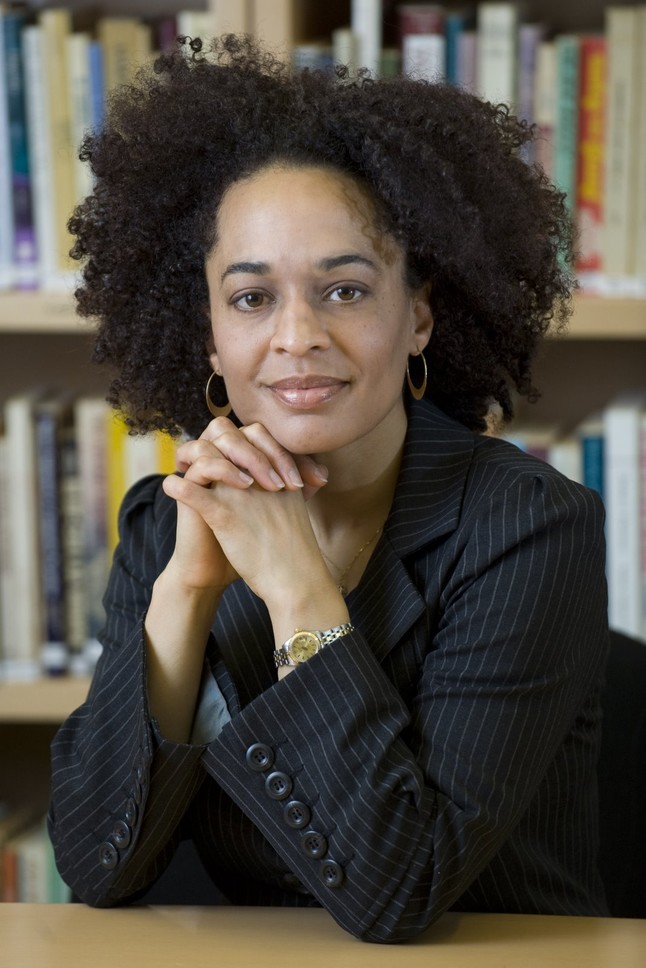 GINA DENT (1983) Gina Dent has demonstrated outstanding leadership in devoting her academic career to the difficult and compelling issues of race, gender and diversity. She is Associate Professor at UC Santa Cruz and former chair and current Director of Graduate Studies of the Feminist Studies Department. A member of the Distinguished Speaker's Bureau of the American Studies Association, her lecture topics include prisons and popular culture and African American and African Diaspora studies. She was one of Ebony Magazine's 1996 "black leaders of the future" cited for her writings on race, feminism and popular culture and a winner of a 2007 Chancellor's Achievement Award for her scholarship and teaching and for leading the Committee on Affirmative Action and Diversity in its study of diversity on campus. She is an advocate for prison justice and is working on two books, Prison as a Border, on prisons and popular culture, and Anchored to the Real: Black Literature in the Wake of Anthropology.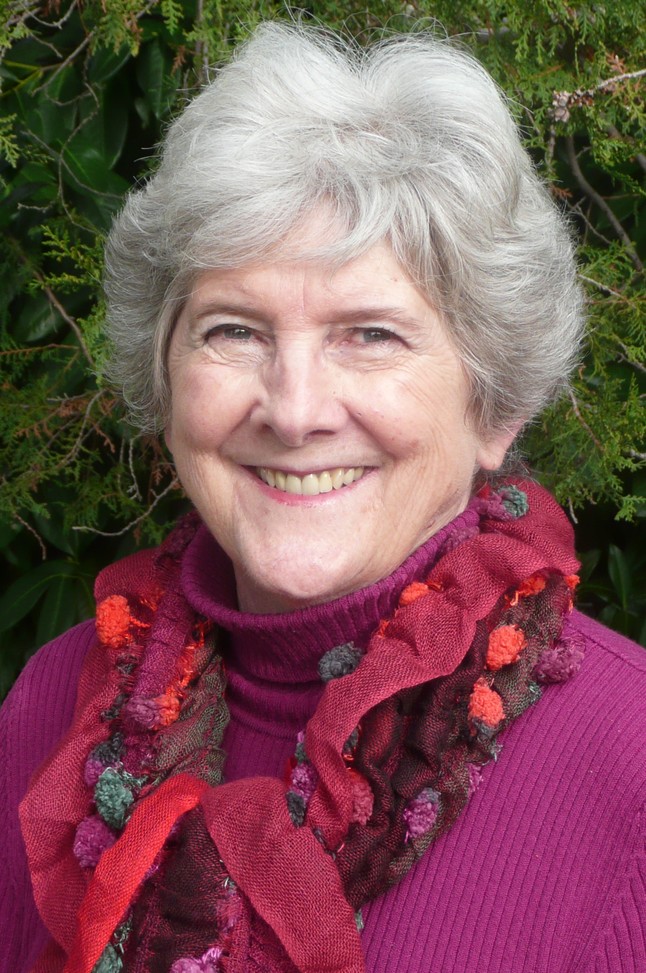 MARILEE ELLIS ROGERS (1961) Marilee Ellis Rogers' exemplary service to the community began as a Redwood student and after graduation from UC Berkeley continued during her 28 years teaching social studies and art at Redwood. She was a popular teacher and wrote the curriculum for Social Issues, Art History, and initiated several innovative programs including Service Learning After retirement she established the Redwood Alumni Association in 2006 and co-chaired Redwood's 50th Anniversary Celebration in 2009. As co-chair she helped to establish the Redwood Athletic Hall of Fame and the Avenue of the Giants to recognize distinguished alums. She serves on the Redwood Foundation Board and was the driving force in making the Alumni Association part of the Foundation. In 1996 and 1997 The Marin Independent Journal named her one of the "People Who Make a Difference" in recognition for her work as Wellness Coordinator for Redwood. She is also chair of the Kentfield Centennial Celebration in 2014.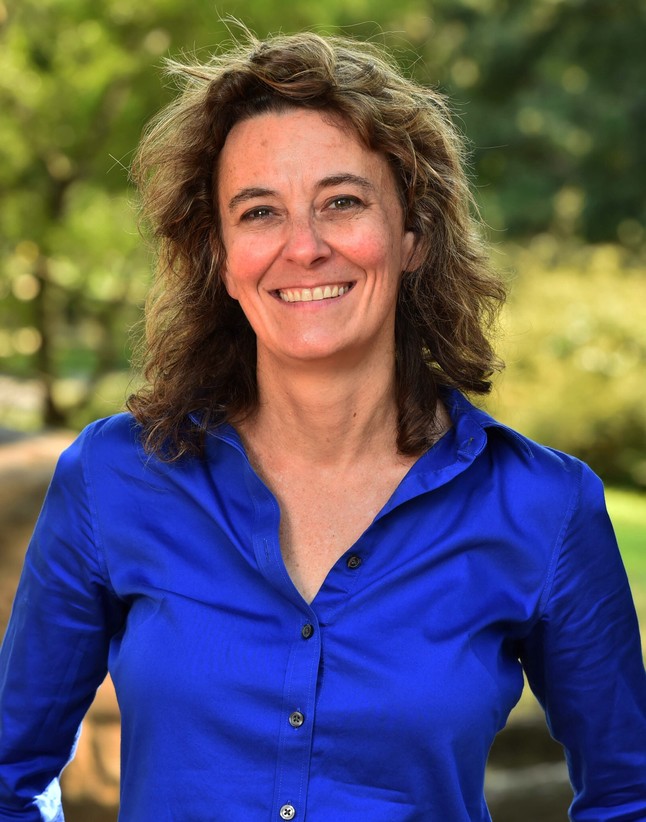 JOAN HILTY (1985) Joan Hilty is one of very few women to achieve prominence in the comic book industry. She graduated from Brown University in 1989 with concurrent study at the Rhode Island School of Design; her illustrations and comics have appeared in the Village Voice, Ms. and many independent comics titles. From 1995-2010 she was an editor at DC Comics, editing many titles including Batman and The Flash, as well as developing award-winning original graphic novels such as Cairo. From 2001-2012 she drew the nationally syndicated gay comic strip Bitter Girl. In 2000 she was featured in the Picturing the Modern Amazon exhibition at New York City's New Museum. She is co-founder and editor-in-chief of the boutique book production company Pageturner, with clients across publishing, entertainment and transmedia, and teaches on the faculty of the Maryland Institute College of Art in Baltimore and the School of Visual Arts in New York City. www.joanhilty.net/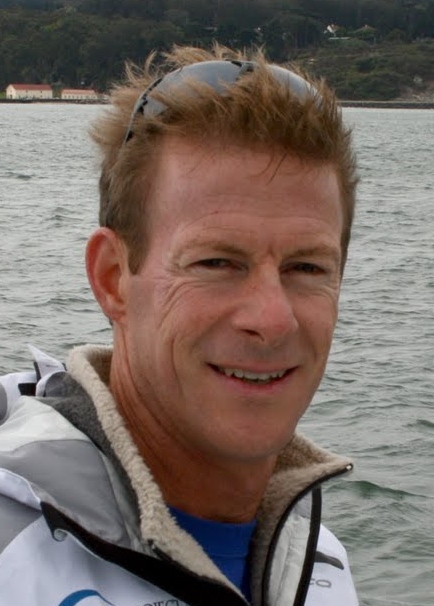 DOUGLAS WOODRING (1984) Douglas Woodring has tackled the formidable challenge of plastic debris in the ocean. He is the co-founder and director of the Ocean Recovery Alliance, dedicated to improving the health of the ocean and in 2009 and 2010 organized research expeditions to the plastic vortex in the North Pacific. He has been on the advisory board of XPrize that rewards ocean cleanup innovation. In 2011, he co-authored a chapter in the UN Environment Program Yearbook on the dangers of ocean plastic. Prior to working with technology startups, in 1998 he proposed Hong Kong Merrill Lynch's first global environmental technology fund. He has a dual masters degree from The Wharton School and Johns Hopkins University, School of Advanced International Studies and a BA in Economics and Political Science from UC Berkeley. He was the 2009 Asian Open Water Swimmer of the Year and nominated for the same award for 2012.

2012 Redwood High School Distinguished Alumni Avenue of Giants

ANTHONY JAMES BARKOVICH (1970) Dr. Barkovich has made outstanding contributions to his specialty Pediatric Neuroradiology, a field in which MRI and CAT Scan help diagnose and understand diseases of the nervous system. He graduated from UC Davis in chemistry in 1974, earned a M.S. from Berkeley then joined the U.S. Army and earned a medical degree at George Washington University in 1980. After a residency in radiology, he had a fellowship in neuroradiology at Walter Reed,1984-86. He was then appointed Professor of Radiology at University of California San Francisco. He was the first to describe several brain malformations and with others discovered the causative genes and mechanisms for a number of disorders. He made significant contributions to understanding the causes of epilepsy and in using MRI to image babies' brains. He received many research grants from the National Institute of Health and published extensively. He has received awards from the United Cerebral Palsy Foundation and several Neurology and Neuroradiology societies.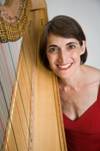 GILLIAN BENET SELLA (1983) Gillian Benet Sella, one of America's preeminent harpists, graduated cum laude from Harvard University and earned her Master of Music and doctoral degrees from the Juilliard School. At Juilliard she was selected for the prestigious Sony E.S. Musical Excellence Award in 1993. That year she also won the Artists International Competition, with it a solo recital debut at Carnegie Hall. She twice won first prize in the American Harp Society National Competition. Gillian has made numerous solo appearances in the U.S. and abroad. Currently Principal Harpist of the Cincinnati Symphony Orchestra, Gillian was formerly Principal Harpist of the Israel Philharmonic and the Kennedy Center Opera Orchestra. She is Adjunct Assistant Professor at Cincinnati College-Conservatory of Music and will be on the jury of the USA International Harp Competition in 2013. Gillian can be heard on many solo, chamber and orchestral recordings on the Telarc and Koch labels. She lives with her husband and three children in Cincinnati.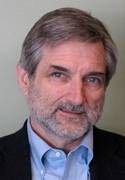 DRUMMOND PIKE (1966) According to one of his Redwood classmates, activist Drummond Pike was always a leader. At UC Santa Cruz he was elected Campus Representative (student body president) and earned an A.B. in political science. After an M.A. from Rutgers, just 10 years after graduation from Redwood, he founded the nonprofit Tides Foundation, a pioneer donor advised fund, which in 2010 made over $143 million in grants in the U.S. and the world to organizations working for economic and social justice, democracy, and a sustainable and healthy environment. He was CEO of the Tides Network, including the Foundation, until October of 2010. Under his innovative leadership in the 1990s the Tides Foundation became a provider of a range of services for nonprofits. In 2006 he was awarded the National Philanthropy Day's Outstanding Foundation Professional Award. A licensed commercial river guide in the Grand Canyon, in 2006, he received the Mark Dubois Award from Friends of the River.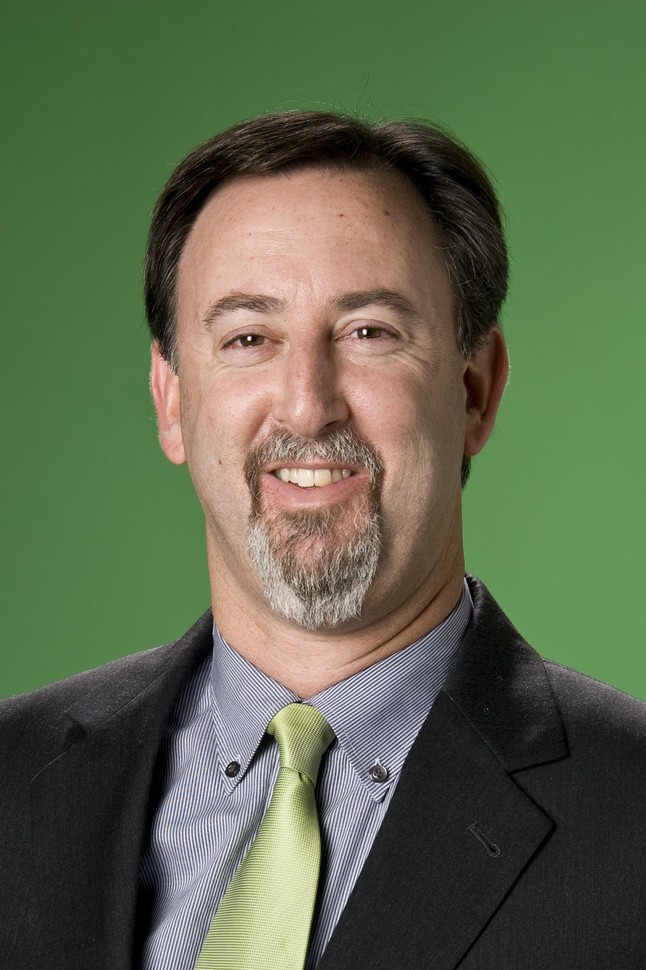 MARK FAINARU-WADA (1983) With his colleague Lance Williams, investigative reporter Mark Fainaru-Wada broke one of the foremost sports stories our times, the BALCO Case, about star athletes who used drugs to enhance their performance. The story helped reform professional baseball and other sports. The two reporters wrote a best selling book, Game of Shadows Barry Bonds, BALCO, and the Steroids Scandal That Rocked Professional Sports. Covering the BALCO story, Fainaru-Wada refused to name a source and was threatened with an 18-month prison term until the source came forth voluntarily. His reporting on the story earned him a string of national honors including the George Polk Award, the Edgar A. Poe Award, the Dick Schaap Excellence in Journalism and the Associated Press Sports Editors awards. He graduated from Northwestern's Medill School of Journalism and covered sports for a series of local and national publications. He now works for ESPN.
2011 Redwood High School Distinguished Alumni Avenue of Giants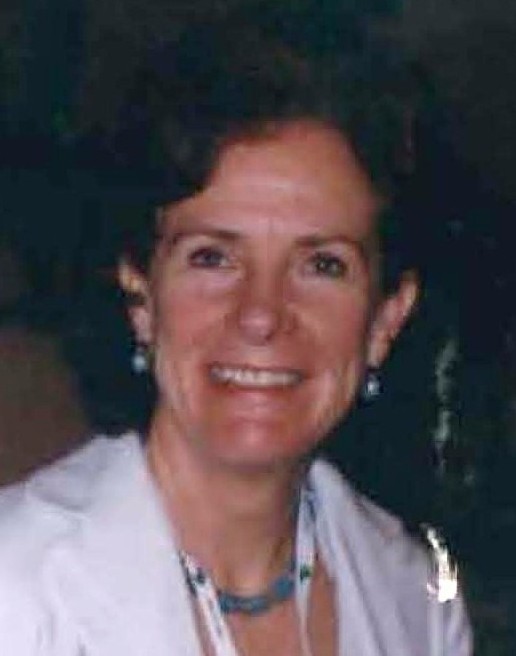 MICHELE DE NEVERS (1972) As Senior Manager for the Environment Department of the World Bank, Michele de Nevers has been closely involved in the United Nations Convention on Climate Change and led development of 2011 World Bank Group corporate Environment Strategy. She is responsible for the Bank's activities on climate change, biodiversity, natural resource management, corporate environmental and social responsibility, pollution management, and environmental economics and policy. She works with a staff of 90 and a $30 million budget. With the World Bank Institute from 2000 to 2008, she was a director of Capacity Development Programs in human development, poverty reduction, sustainable development and finance and private sector development and helped launch the Bank's greening and corporate social and environmental reporting initiatives. Before that appointment she worked in various capacities with the Bank including Manager for the Environment Group for Eastern Europe and Central Asia and as chief of the Mexico and Central America Environment Unit. From 1976 to 1978 she served in the Peace Corp in the Philippines. She earned a B.A in bacteriology at UC Berkeley and M.S. in management and finance from M.I.T. She has served on a number of boards including currently as advisor for the Wolfensohn Center of the Brookings Institution.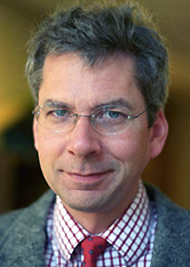 PETER H. FISHER (1978) Peter Fisher has been a full professor of physics at M.I.T. since 2001 and currently head of the Division of Experimental Particle and Nuclear Physics responsible for recruiting and educating graduate students. He earned his B.S. in engineering physics at UC Berkeley and a Ph.D. from Cal Tech. His main work recently includes developing a new dark matter detector and experiments to search for dark matter and antimatter. He was also on a team that designed and constructed the Alpha Magnetic Spectrometer that flew on the space shuttle Discovery to search for antimatter in cosmic rays. Fisher has 26 peer-reviewed articles and over 300 other publications to his credit and has served on several review panels and editorial boards. He was elected a fellow of the American Physical Society, received a Ferry Fund Research Award and the Buechner Teaching Prize for excellence in physics teaching. His early work on dark matter had significant impact demonstrating that dark matter was not a heavy neutrino and the need for a new theory. As a leader of a group from Johns Hopkins where he was a professor from 1989 to 1994, Fisher made important measurements on the Large Electron-Positron collider at CERN that will hold sway for some time. And his work on double beta decay while a junior research fellow at Cal Tech and on the staff of an institute in Switzerland from 1988 to 1989 also holds up as the best measurement to date.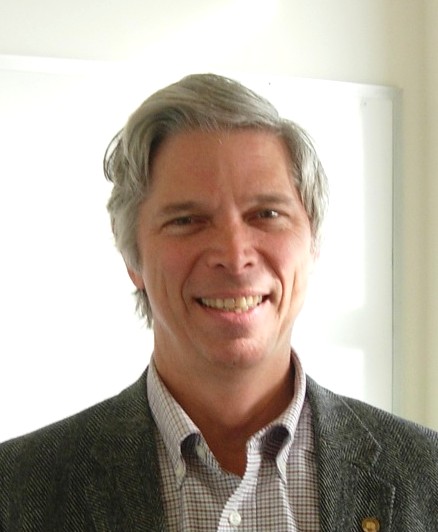 KEVIN LESKO (1974) Physicist Kevin Lesko holds a joint appointment with UC Berkeley and the Department of Energy's Lawrence Berkeley National Laboratory and holds adjunct faculty positions at South Dakota School of Mines and Technology. He received a B.S. from Stanford and a Ph.D. from the University of Washington and completed a post doc at the Argonne National Laboratory and one at the Berkeley Lab. In 1987 shortly after joining the Berkeley Lab, Lesko led a team from the Lab in an international collaboration involving 70 scientists to engineering, build, and install the major detector component of the Sudbury Neutrino Observatory (SNO) in a cavern two kilometers underground in Canada for the study of neutrinos. As the head of the Neutrino Astrophysics Group at the Lab, Lesko has been involved in analyzing data from SNO which led to some important revelations about how neutrinos change as they emit from the sun's core and that they account for a small percentage of all dark matter, but are equal in mass to the all the stars and galaxies. In 2004 he led a team of scientists from several institutions in the Homestake Collaboration to develop a proposal for a underground research facility in a former gold mine in South Dakota, an ideal site reaching from the surface to 8,000 feet down for the study of neutrinos, dark matter, proton decay, and nuclear astrophysics that would make the U.S. the leader in underground physics. Lesko is now Principal Investigator for the National Science Foundations' Deep Underground Science and Engineering Laboratory (DUSEL), if funded would begin construction in 2014. He was elected a fellow in the American Physical Society, received a Japan Society for Promotion of Science Fellowship and received Berkeley Lab's Outstanding Performance Awards for 1993, 1999, 2000, and 2003. In collaboration with other scientists, he has written over 100 peer-reviewed articles including the recent articles from the SNO and KamLAND experiments proving that neutrinos have mass, transform between neutrino species, and represent some of the first hints of physics not explained by the Standard Model.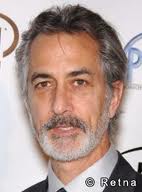 DAVID STRATHAIRN (1966) When HBO's Temple Grandin won a number of Emmys last summer, David Strathairn won an Emmy for supporting actor. In 2005, for his leading role as news commentator Edward R. Murrow in Good Night and Good Luck, Strathairn received Best Actor Golden Globe, Independent Spirit Award, and Screen Actors Guild and Academy Award nominations. After college he worked as a clown touring the country for several months. He began his acting career in 1980 in a film directed by John Sayles, a friend from Williams College, and has acted in number of Sayles' films including Matewan, Passion Fish, Limbo, The Brother From Another Planet, and City of Hope for which Strathairn won the Independent Spirit Award. He has also appeared with Meryl Streep in The River Wild and Silkwood, Robert Redford in Sneakers, Tom Cruise in The Firm, Matt Damon in The Bourne Ultimatum and Kim Bisinger in L.A. Confidential, a film that won a Screen Actors Guild nomination for cast performance. Strathairn has appeared on television most notably in a recurring role in The Sopranos, the acclaimed series The Days and Nights of Molly Dodd and as J. Robert Oppenheimer in the Emmy-award-winning TV drama, Day One. Strathairn received a CableACE nomination for guest actor in a dramatic series for his role in the HBO movie, In the Gloaming. An accomplished stage actor, he has appeared in over thirty plays including several by Nobel Laureate Harold Pinter both on and off Broadway including Strindberg's Dance of Death, Shakespeare's A Winter's Tale, Chekhov's Three Sisters and Oscar Wilde's Salome. In 1966 he played Prospero in Carey Perloff's production of The Tempest at the re-opening of the Geary Theater in San Francisco.
2010 Redwood High School Distinguished Alumni Avenue of Giants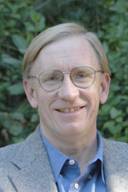 GUNNAR CARLSSON (1969) received his Ph.D. in Mathematics at Stanford in 1976. He taught and did research at University of Chicago, University of California (San Diego), and Princeton University before returning to the Stanford Mathematics Department in 1991. He has held an Alfred P. Sloan fellowship, spoken at the International Congress of Mathematicians, and has published 85 papers. Until ten years ago his work concentrated on algebraic topology (within pure mathematics) Since then he concentrated on adapting the topological methods to help understand data arising in numerous scientific and engineering problems.
B.A., Mathematics, Harvard University
PhD, Mathematics, Stanford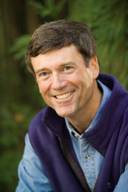 STEVEN J. MCCORMICK (1969), lifelong environmentalist, is president of the Gordon and Betty Moore Foundation, a private entity committed to environmental conservation and scientific research. McCormick was president and CEO of The Nature Conservancy from 2001-2007 where he oversaw an operating budget of more than $500M. Earlier in his tenure at TNC as Western Regional Legal Counsel, he created Conservation by Design, the strategic framework that now guides all the TNC work in 29 countries. McCormick has also served on the U.C. Berkeley College of Natural Resources Advisory Board, the Advisory Board of the Harvard Business School Social Enterprise initiative, and the Sustainable Conservation Board.
B.S., Agricultural Economics, University of California, Berkeley
J.D., University of California Hastings College of Law.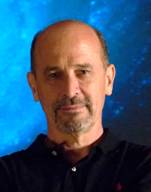 NICHOLAS B. SUNTZEFF (1970) holds the Mitchell/Heep/ Munnerlyn Chair in the Department of Physics and Astronomy at Texas A&M University. He is also adjunct Professor of Astronomy at the University of Texas, and Deputy Director for the Mitchell Institute for Fundamental Physics and Astronomy. He is an internationally recognized observational cosmologist, and led groups which discovered Dark Energy and measured the most precise expansion of the Universe to date. Dark Energy, also known as the cosmological constant, was predicted by Einstein in 1917, and comprises 73% of the mass/energy of the entire Universe. Prior to A&M he was Associate Director of Science for the US National Optical Observatories, and lived in La Serena Chile for 20 years. He was elected Vice President of the American Astronomical Society in 2010 and serves on the Astrophysics Subcommittee of the NASA Advisory Council, overseeing all NASA astrophysics projects including the Hubble Space Telescope. His High-Z Supernova Team was awarded the Gruber Cosmology prize, considered the equivalent of the Nobel Prize in cosmology. In 1983, he was awarded the international Robert Trumpler Prize for the outstanding PhD thesis of the year in astronomy and astrophysics. He is presently on leave, working as a Jefferson Senior Science Fellow of the National Academy of Sciences at the Department of State in Washington DC in the Office of Human Rights and Humanitarian Affairs.
BS with distinction in Mathematics, Stanford University
PhD Astronomy and Astrophysics University of California, Santa Cruz and Lick Observatory
Redwood High School's 2009 Inaugural Class of Distinguished Alumni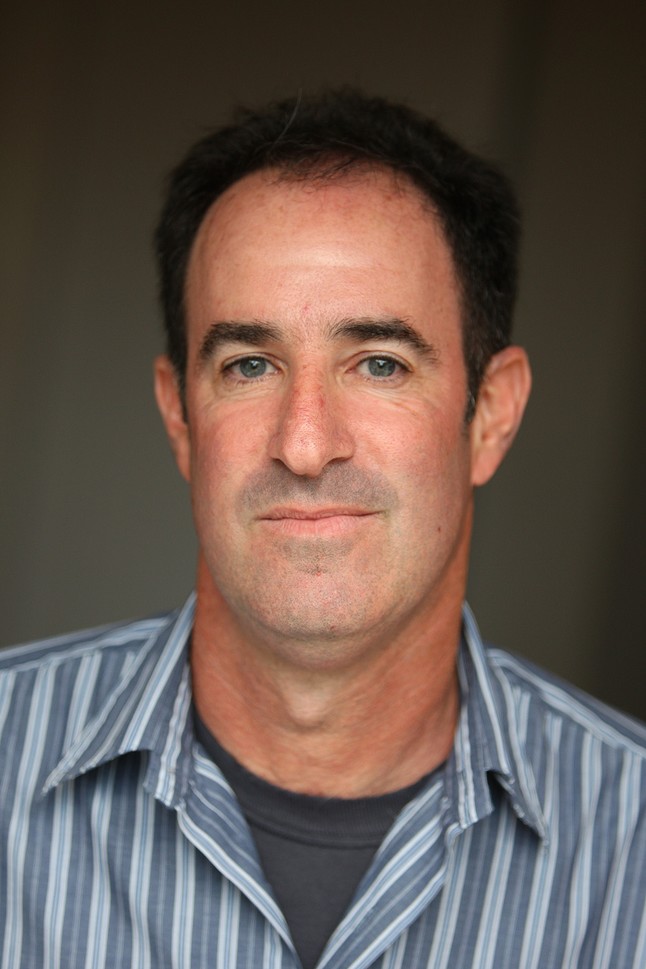 STEVE FAINARU (1980), a Washington Post correspondent, won the Pulitzer Prize for International reporting in 2008 for his stories on how private security contractors in Iraq operate outside the law. He was also a finalist for this award in 2006. His book, Big Boy Rules, on this same topic was published this spring. He has worked for the Post since 2000, where he also worked as an investigative reporter on topics ranging from civil liberties to sports. He worked for the Boston Globe for 11 years and is co-author of The Duke of Havana: Baseball, Cuba and the Search for the American Dream. B.A., University of Missouri, M.A., Columbia University.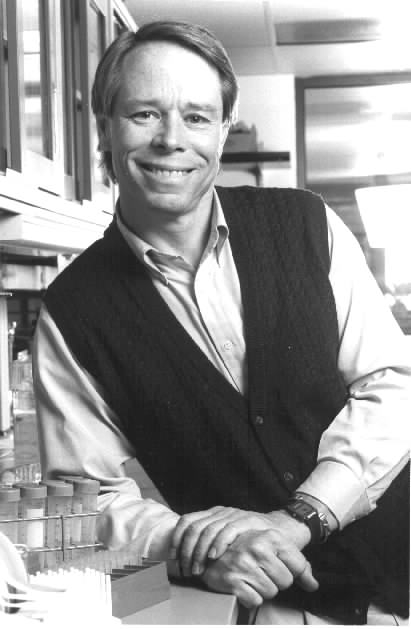 DON FRANCIS, M.D., D.Sc (1960) has provided leadership in the discovery and control of HIV, the eradication of smallpox, and the control of Ebola hemorrhagic fever. He initially directed the AIDS laboratory at the Center for Disease Control, and his early warnings about AIDS were chronicled in Randy Shilts And the Band Played On about the beginnings of the AIDS epidemic. In 2004, he co-founded Global Solutions for Infectious Diseases (GSID) and serves as Executive Director and principal investigator for their dengue fever program. He attended College of Marin and the University of California, Berkeley, received his M. D. at Northwestern University and his Doctor of Science in Virology at Harvard University.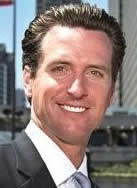 THE HONORABLE GAVIN NEWSOM (1985) is the youngest San Francisco mayor in more than 100 years. His decision to grant marriage licenses to same sex couples gained worldwide attention for the issue. He initiated the plan to bring universal health care to all of the city's uninsured residents. He has established other programs ranging from harnessing local solutions to global climate change to easing the problems of the homeless. He is a likely candidate for governor in the next election. He is a founder of PlumpJack, an enterprise of wineries, restaurants and hotels. B.A., Santa Clara University.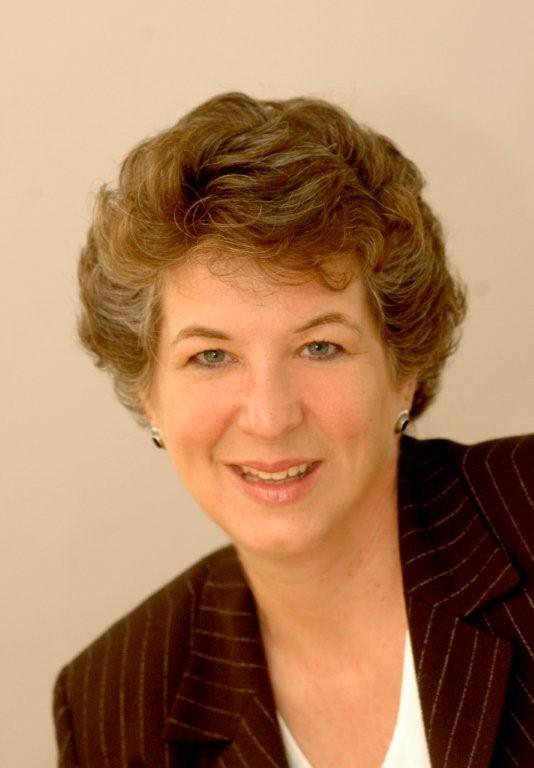 MARTHA OLNEY, PhD (1974) an Adjunct Professor of Economics at the University of California, Berkeley, was a recipient of the Distinguished Teaching Award in 2003 at Cal and was awarded the Distinguished Teaching Award from the University of Massachusetts-Amherst in 1991 along with numerous other teaching awards. She also presents workshops on teaching to the Berkeley faculty & graduate students and teaches economics to high school teachers in summer professional development programs. She was a co–author of Essentials of Economics with Paul Krugman, the 2008 Nobel Prize winner in economics, and has published many other economics texts. B.S., University of Redlands (magna cum laude and Phi Beta Kappa); PhD, University of California, Berkeley.

AMBASSADOR DENNIS ROSS (1966) was appointed in February 2009 to be Special Advisor to Secretary of State Hillary Rodham Clinton on Gulf matters. Previously, he served as the lead negotiator on the Arab-Israeli conflict in the administrations of George H. W. Bush and Bill Clinton. He was awarded a Presidential Medal by President Clinton and has received the State Department's highest award twice. Ross is the author of The Missing Peace, in which he detailed his work to forge accords in the Middle East. His book entitled, Statecraft and How to Restore America's Standing in the World, was termed "important and illuminating" by the New York Times. His latest book, Myths, Illusions and Peace, will be published in June. BA: University of California, Los Angeles; PhD, University of California, Los Angeles.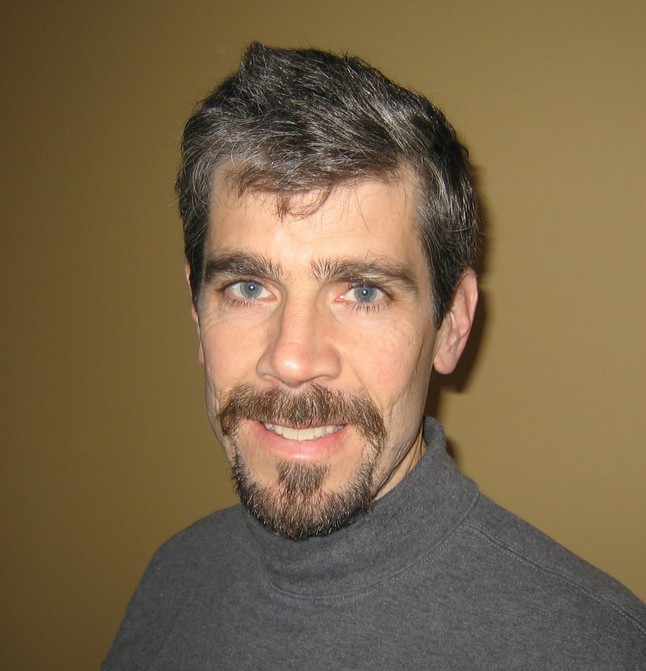 ERIC SCHMITT (1978) currently reports on terrorism issues for the New York Times, where in 1999 he was part of a Pulitzer Prize team of reporters who investigated how China was able to obtain sensitive U. S. military technology. Since joining the Times staff in 1983, Mr. Schmitt has reported from Congress, the Pentagon, Iraq, Afghanistan, Pakistan, Saudi Arabia, Haiti and Somalia and covered the 1991 Persian Gulf War. He was one of the main reporters assigned to the impeachment proceeding against President Bill Clinton. He served as assistant to senior columnist James Reston when he first came to the Times. He attended Harvard University's program on National and International Security in 1991, and was awarded a Knight Journalism Fellowship to Stanford University in 2006-07. B.A., Williams College.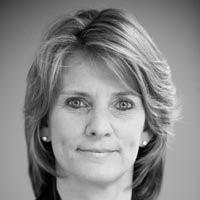 DINA TEMPLE-RASTON (1982) is a correspondent for National Public Radio, where she covers counter-terrorism. She was City Hall Bureau Chief for the New York Sun and formerly worked for Bloomberg News in Asia, where she was responsible for opening Bloomberg's Shanghai and Hong Kong offices.She was White House correspondent for Bloomberg News for both terms of the Clinton administration and is the author of four books. Her first, A Death in Texas, was chosen by the Washington Post as one of the best books of 2002. She has also written books on Rwanda and civil liberties in America post-911. Her most recent book, The Jihad Next Door, is about homegrown terrorism in America. She speaks Chinese Arabic, and French. B.A., Northwestern University; Liaoning University, Shenyang, China; M.A., Columbia University.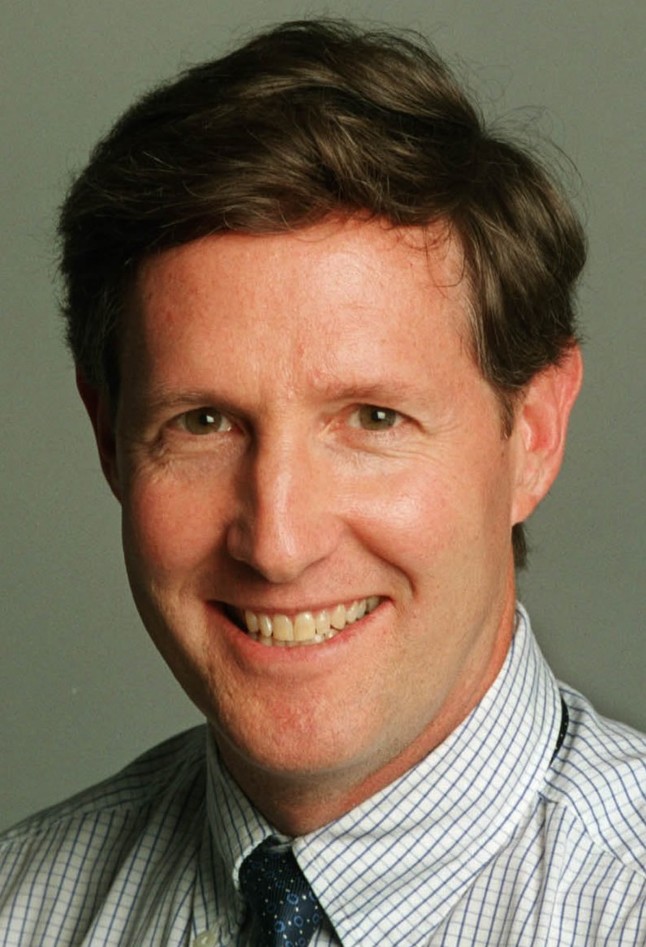 JAY WEAVER (1973) has been a legal affairs reporter for the past ten years at the Miami Herald, where he covers the state and federal courts. In 2001, he was part of a Herald team that won the Pulitzer Prize for its coverage of Elian Gonzalez, a six-year-old Cuban at the center of an international custody battle. Weaver and his colleagues detailed the pre-dawn federal raid to seize the boy from his Miami relatives and reunite him with his Cuban father. This year, the Miami Herald nominated Weaver for a Pulitzer Prize for his series showing how South Florida doctors and clinics defrauded the Medicare program of billions of dollars. As a result of his work, judges imposed tougher prison sentences, Congress sought more oversight of Medicare, and claims totaling hundreds of millions of dollars were denied. In March, Weaver's series won first place in the 75th National Headliner Awards for Health, Medical and Science Writing. Earlier, after the 2000 Florida presidential election dispute, Weaver contributed to a Herald staff book, Democracy Held Hostage. Weaver got his start in journalism at the Daily American in Rome, Italy. B.A., University of California, Berkeley.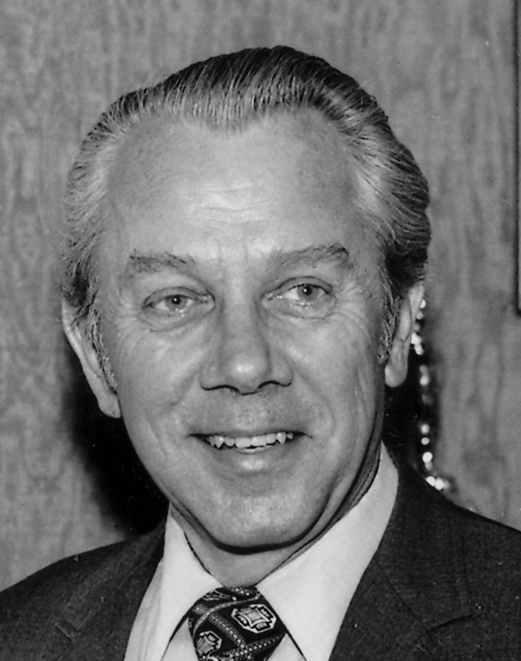 DONALD KREPS (Redwood High's Principal 1957-1979) is recognized in this one-time-only non-alumni award for his inspirational leadership which created the foundation for the quality of education at Redwood High School. He was the founding Principal of Redwood, creating the spirit and high expectations for students and staff alike. His qualities of mentorship, high ethical standards and kindness permeated Redwood during his tenure. He allowed staff and students to challenge themselves in creating a positive educational atmosphere. After resigning as Principal in 1979, Mr. Kreps stayed on at Redwood as a Math and Physics teacher before retiring in 1983. Following his retirement, he taught Math and Physics at The Branson School for an additional nine years. B.S., Stanford , M.A., Stanford. Don Kreps passed away in 2013.