Redwood High School Alumni
All Classes 1959 to present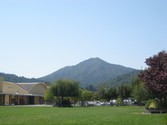 Redwood News
Many Alumni are interested in what is going on at Redwood today. Here are some informative and fun links...
Redwood High School This is the official school site, especially informative for parents and future students. All current teachers are listed if you wish to contact them. They will not appear on the Teacher Profile page of this website until retirement.
Redwood Bark Online The award-winning BARK now has print and online journalism classes. This site is kept current by students and is better than most papers!
Redwood TV This is fairly new. Students from Leadership regularly inform students of what is going on. It is broadcast into classrooms during homeroom. If you want to see what kids are wearing and doing, check it out!
Redwood LIP DUB 2014 Jack Bushnell '14 involved the entire student body and many staff, including the current Principal, Dave Sondheim, to create this viral Lip Dup at the end of the 2014 school year. It's fabulous! Go Giants!
Redwood Foundation This organization is the parent fundraising arm of Redwood who also sponsor the Alumni Association. They raise funds to supplement the school budget for academics, the arts and athletics. Every part of the school has received generous donations from their efforts. The most recent major project was Team Turf, the funding and building of the new athletic fields behind the amphitheater for soccer, lacrosse and rugby, as well as PE classes. Please give back to Redwood with a donation.