Redwood High School Alumni
All Classes 1959 to present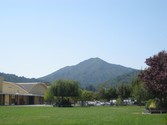 Giving Back to Redwood
REDWOOD ANNUAL GIVING CAMPAIGN 2016-2017
to support academics, athletics, the Redwood High School Foundation works collaboratively with the Redwood Alumni AssociationThe arts and scholarship. All donations in the name of Alumni are funneled through the Foundation, and they, in turn, fund all Alumni activities and needs. We encourage you to make small or large donations at any time. Please contribute to the:
The Redwood Alumni Scholarship

Redwood Foundation School Grants (Academics, Arts & Athletics)
Online payment through the Redwood Foundation:
DONATE ONLINE ALUMNI DONATION FORM
**Be sure to mention that your are an Alum, Class of 'XX when donating**
Not only does the Redwood Foundation support Alumni Activities (Avenue of Giants, Athletic Hall of Fame, Alumni Scholarship, Website...), it raised over $1mil last year for Redwood Academics, Athletics and Arts. This is one of the major reasons why Redwood continues to be such an outstanding school, ranking 81st in the country in a recent survey. For mor informations about the Foundation, go to redwoodhsfoundation.com.
A GIANT THANK YOU to Alumni and Retired Staff who made contributions to the 2016-2017 Giving Back campaign and the Scholarship Fund!.
Dan & Nancy Scholl '76 Ahern* Karen Roby Barrett '63
Joseph Barton '79 Gail Rouda Bernston '80*
John Bettinger '78* Irma Cambri Wilson '71
James Carbone '74 George Carewe '70
Bessie Chin (Staff) David Dell '99
Judy Ellman '71 Shelly & Kendall '88 Fargo*
Emily Clark Farrell '83 Peter Fisher '78 AOG
Jason Goldman Patricia Gondolfo '77
Drew Greenberg '88 AOG Daniel Hersh '78
Stephen Hettleman (Staff) Bill & Caren Choppelas '80 Horstmeyer* RAHOF
Sylvia Jones (Staff) Cynthia Kami '77
Matthew Kelly '91 Steve "Lou" Larsen '69
Joan Lubamersky '68 AOG Steven McCormick '69 AOG
Trish McCrohan '77 Kati Miller '70
Hayley Moller '07 Elizabeth Muller '83*
Donna & Mark '75 Norstad* H. Pike Oliver '65
Peter Pike '61 Forest & Debbie '83 Rhoads*
Marilee Ellis Rogers '61 (Staff) AOG Frank Sabella '75
Eric Schmitt '78 AOG Keith Simmons '73
Paula Daly Skov '61 Lida & Kaveh '85 Soofer*
Rich & Dana Linker '89 Steele* Christine Svanfeldt '88
Tom '80 & Rebecca Sylla* Lynn & Len '77 Tallerico*
Maura Thurman '77* Thomas Tierney '72 AOG
Gerry Warburg '72 AOG Craig Weingart '86*
Ellen & Richard '87 Weingart* David Zec Family '78*
Zach '79 & Marlies Zeisler* *Redwood Alumni Parent
Thank you for giving back to Redwood!
REDWOOD SCHOLARSHIP The first Alumni Scholarship of $2500 was given to Ingrid Sousa '14 who attends UC Santa Cruz and is studying pre-med. The 2015 recipient is Mia Poyner '15, daughter of Alum George Poyner '68, who is attending USC to study human biology. The 2016 recipient was Kylie Kvam '16, daughter of Alum Laura Crunelle Kvam '83, who will attend Cabrillo College to play Volleyball and pursue a career as a Sports Agent for female athletes.The 2017 recipient is Zachary Lopez Brenner off to study Rocket Science at UCSB. He is also the son of an alum.
DONATE to the Alumni Scholarship!
GIVE AS AN INDIVIDUAL or AS AN ALUMNI BUSINESS
All donors will be listed on the Alumni website and if you wish, your business can be listed on the Alumni website with a live link to your website or email address.

Alumni businesses who would like more exposure to the Redwood community can also become part of the Redwood Foundation Business Partnership Program More Information

Questions? Contact Ross Gondak or Marilee Rogers
OTHER WAYS TO GIVE BACK TO REDWOOD:
Purchase a LEGACY BRICK

... leave a permanent
memento
of your years. You can purchase a brick honoring a teacher, classmate or yourself which will
be placed
in the south Lunch Plaza. For details on how to order bricks, please contact the Foundation office.
Donate to the ARCHIVES... Many of you are cleaning out closets and finding treasures from your days at Redwood. We would like them if you don't! Old scrapbooks, programs to sporting events and dramatic productions, photos, newspaper articles, yearbooks, Barks, uniforms...Redwood has established an archive in the Bess Chin Library, a safe place for your memories, and a place where students and reunions can access them. Please contact Karen Roby Barrett '63
Participate in the ALUMNI SPEAKER DAY.
Offer to VOLUNTEER at the school: supervising games, proctoring tests, guest lectures, beautification...
Join the ALUMNI COUNCIL and help plan Alumni Activities and improve communication!
last updated 3.15.2017