Redwood High School Alumni
All Classes 1959 to present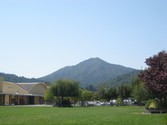 l
ARE YOU PLANNING REUNIONS FOR 2023?
If you would like help planning reunions for your class, please contact us. There are several other classes considering 2022 reunions. 2023 REUNIONS... Classes of '63, '73. '83, '93, '03, and '13, might want to form committees with class officers or other interested parties. You can reach us at reunions@redwoodalumni.org and we can help you get started and send you the class database, and post your information! More DETAILS ON REUNION PAGE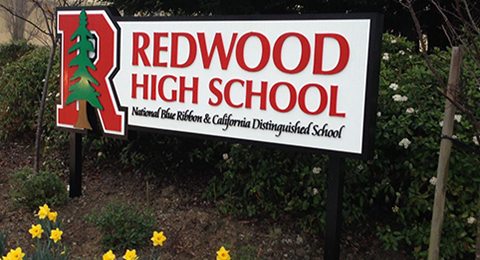 REDWOOD ATHLETIC HALL OF FAME BANQUET MARCH 18, 2023!
McInnis Club Restaurant
350 Smith Ranch Road, San Rafael, CA
5:30 pm
TICKETS ON SALE NOW! or by check to Redwood Foundation/RAHOF

THE BANQUET WILL CELEBRATE THE 2020, 2021 and 2023 INDUCTEES...
2020 Inductees: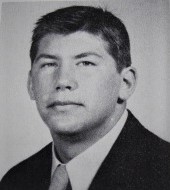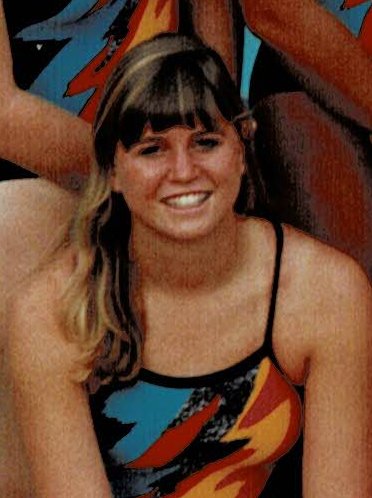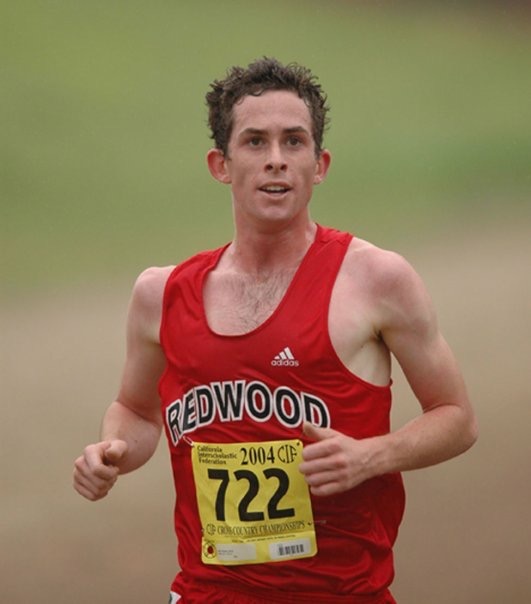 Tom Wickert '70 Football & Baseball
Susanah Miller (Muller) '86 Swimming
Jake Schmitt '05 Cross Country & Track
2021 Inductees: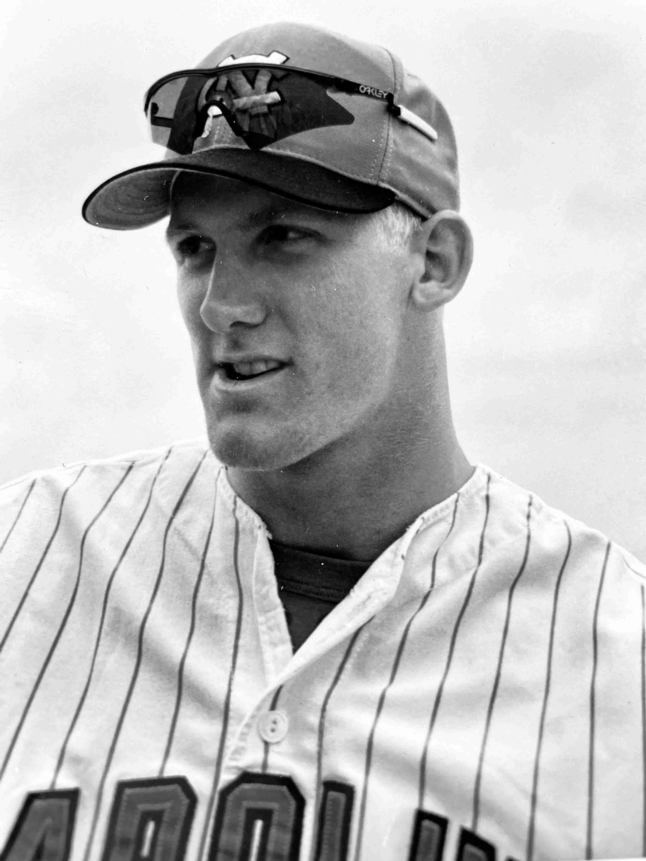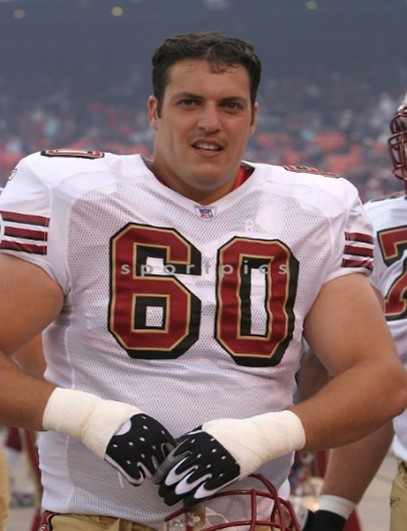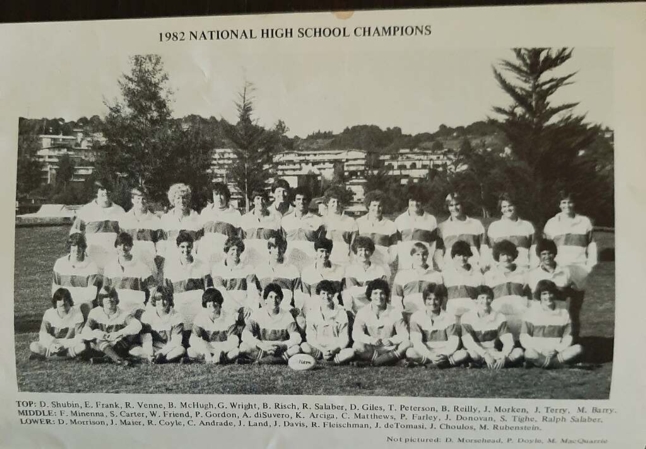 Kip Schaefer '92 Football and Baseball
Brendan Darby '99 Football and Track and Field
Special Merit 1982 Rugby Team
AND THE 2023 ATHLETIC HALL OF FAME INDUCTEES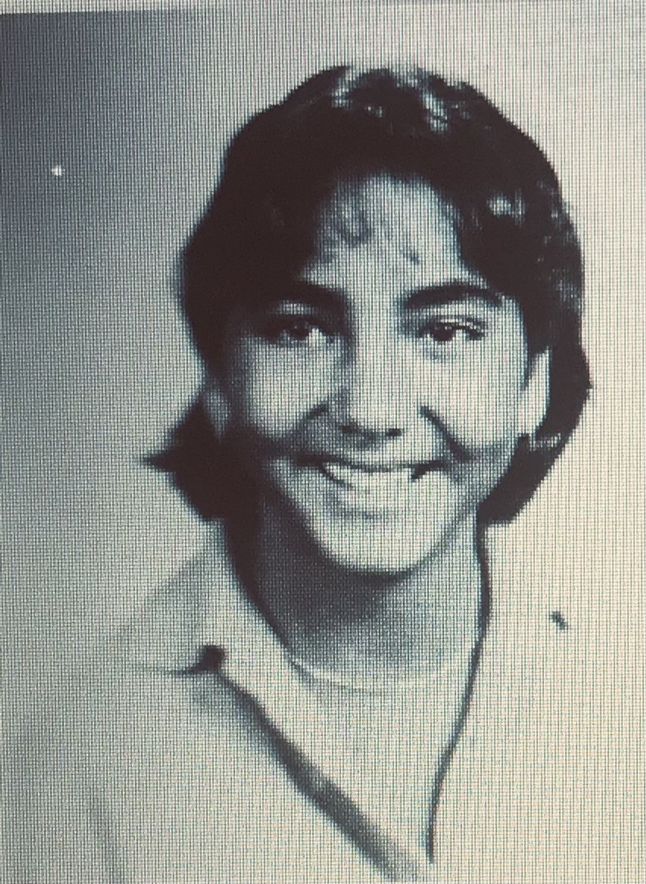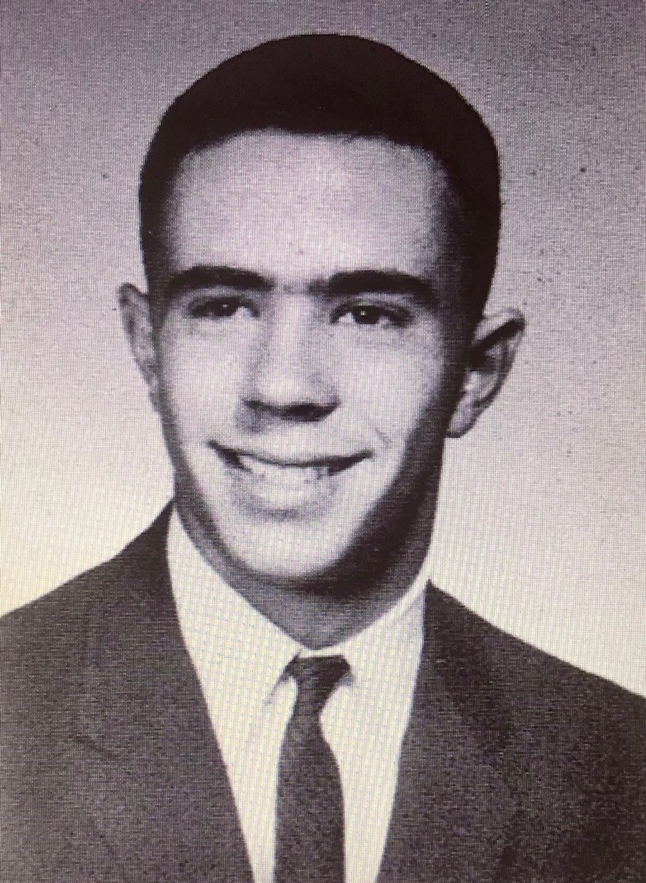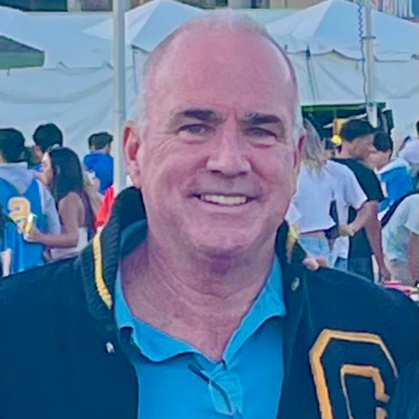 Cynthia Davis'83 was a four-year starter in Girls' Varsity Soccer. She was second team All MCAL as a Freshman and was named All MCAL First team 1981, '82 & '83. The amazing RHS Girls' Soccer team was MCAL League Champions from 1980 through 1983. Her soccer career continued into College and professionally.
Ken Frost. '62 was RHS Varsity Swimmer 1959-'62, a member of RHS's first-ever League Championship team. His specialty was the breaststroke and lost only one league race through the 1960, 61 & 62 seasons. Ken was named Redwood's first HS All-American in '61 and '62. He was the first-ever RHS athlete to win an individual NCS Championship. He went on to swim in college, participate in Olympic trials, and now is a US Master Swimmer.
Matt Morrison '80 is a three-year RHS letterman in baseball and a 2-Time All-MCAL. He was a member of the 1978 NCS Championship team. He was also a two-year letterman in football, and 2-Time All-MCAL. He was the Senior team captain in both sports. He continued on in college and has been a sports broadcaster for over 30 years.
Read their full biographies here.
Ticket sales end on March 11.
Our selection committee is always accepting new nominations. All nominations for the next cycle are due OCTOBER 1, 2023.

INTRODUCING THE 2023 AVENUE OF GIANTS INDUCTEES!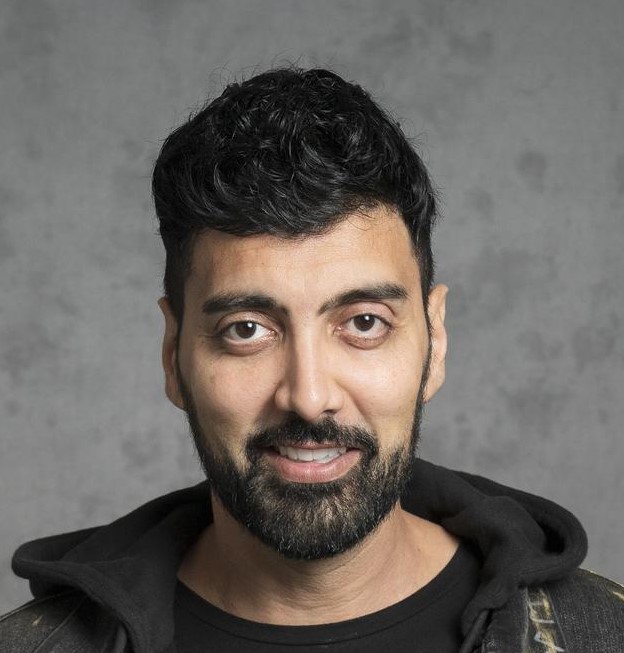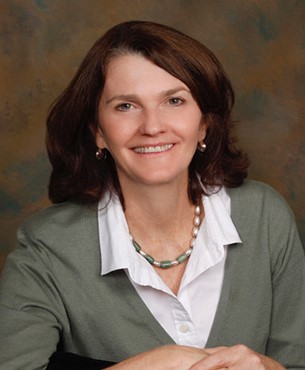 Wendy Ng '75 has made impressive contributions as a professor of sociology, department chair, and associate dean at San Jose State and now as dean at Cal State East Bay. Her focus has been to help provide an education for first-generation and underrepresented minority groups of college students.
Ronnie Singh '00 known as Ronnie 2K, is a social media innovator and digital marketing director for the NBA 2K Foundation. With the 2k Foundation, he opened basketball courts in disadvantaged communities in the U.S. and abroad.
Dilys Walker '78 is a global expert in maternal newborn quality of care and a professor in the UCSF department of obstetrics and gynecology. She directs a research group focused on maternal mortality, family planning, and adolescent reproductive health.
Read their full biographies here.
The next Avenue of Giant Banquet will be in March of 2024.

ALUMNI RED PAGES... CLICK HERE
Please support small businesses and services, especially Alumni businesses! If you would like to be listed, please contact Ted Wray at jtedwray@gmail.com or info@redwoodalumni.org We will list your name, grad year, and a link to your website, email, or phone. Be sure to mention Redwood Alumni Red Pages when you do business.
FEBRUARY, MARCH AND APRIL RED PAGES SPOTLIGHT:
WORLD WRAPPS
Matt Blair '85
Worldwrapps.com 415.927.3663 208 Corte Madera Town Center, CM



Matthew Blair '85 and Keith Cox, two members of the team who invented the wrap 25+ years ago are back at it with World Wrapps 2.0, innovating yet again. World Wrapps 2.0 now serves only top-of-the-line ingredients, stuffed into the diner's choice of freshly-pressed flatbreads, nori wraps, rice paper, or wholesome bowls. It's fresh, innovative and elevated 5-star fast-casual!) They also have fresh made beverages especially boba (Redwood students love them!)
More about World Wrapps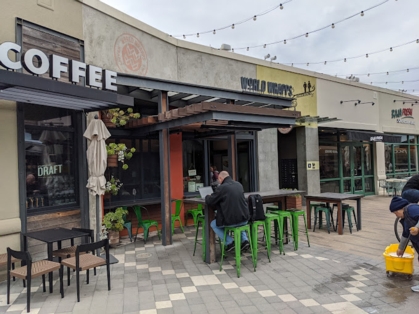 GIVE BACK TO REDWOOD...
The Redwood High School Foundation raises $1.2M in funds annually to support excellence in the robust and diverse programs offered in Academics, Arts and Athletics. In addition, the Foundation works collaboratively with the Redwood Alumni Association to support alumni programs including the Athletic Hall of Fame and Avenue of Giants. We encourage you to make small or large donations at any time. **Be sure to mention that you are an Alum, Class of 'XX when donating**
DONATE ONLINE through the Redwood Foundation:
or by check using the ALUMNI DONATION FORM
For more information about the Foundation, go to redwoodhsfoundation.com.
REDWOOD ALUMNI 2023 SCHOLARSHIPS

Each spring the Redwood Alumni Association gives a $2500 scholarship to a deserving student. We need your support to keep this tradition alive, now more than ever. Please consider contributing $25 or more to this wonderful cause and help a student reach his/her dreams.
You may donate to honor a former teacher, staff member, or classmate and we will notify them.
DONATE NOW ONLINE through the Redwood Foundation
or by check using the ALUMNI SCHOLARSHIP FORM
Mail **check made out to Redwood Foundation/Alumni to:
Redwood Foundation
c/o Redwood High School
395 Doherty Drive, Larkspur CA 94939
GIVE AS AN INDIVIDUAL or AS AN ALUMNI BUSINESS
All donors will be listed on the Alumni website and if you wish, your business can be listed on the Alumni website with a live link to your website or email address.

Alumni businesses who would like more exposure to the Redwood community can also become part of the Redwood High School Foundation Community Partner Program.

REDWOOD ALUMNI VISIT SEAHAWKS COACH PETE CARROLL '69


Don Meyer 69, Lou Larsen 69, Pete Carroll 69, Jake Curhan 16, Steve Boro 73, Jerry Piro 70
Pete Caroll '69 plays the 49ers in playoof... SF Chronicle Article


IN MEMORY OF JOHN JAY OSBORN '63

John was just inducted into the Avenue of Giants in May 2022, unable to attend because of his illness. In his final year at Harvard Law School, his writing elective resulted in "the Paper Chase," a definitive novel, Hollywood movie and TV series that helped humanize the experience of law school. He was just 26 years old and at the beginning of a long, productive career. He later went on to write "The Associates" which also went on to become a TV series. All this while, he continued to practice and teach law. John Jay Osborn Obit
AVENUE OF GIANTS BANQUET & SPEAKER DAY WAS A HUGE SUCCESS!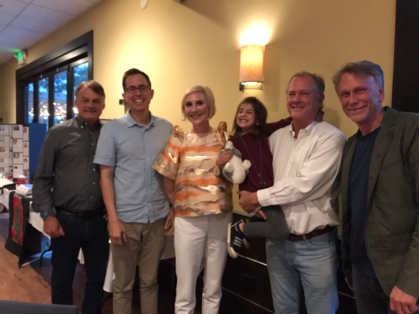 David Warner '72, Josh Reeves '01, Laura Holmes Haddad '93, Gary Kuhn '75, Peter Horton '71
Go Giants! Visit the PHOTO GALLERY! You can read the full bios of all of the inductees HERE. It's never too late to nominate another classmate. The next cycle for 2023 closes on October 1.
SURPLUS YEARBOOKS AVAILABLE FOR SALE!
The Redwood Alumni Association has purchased most of the surplus yearbooks from Redwood for a very good price...We can offer them to you for only $50 including shipping and handling. We have one or more for most classes since 1975, some classes being more scarce. If you have lost a yearbook or never bought one, and are interested, please contact info@redwoodalumni.org with your name, year of the yearbook, and mailing address. We will notify you and if the yearbook is available, will give you payment instructions! Yearbook purchase(s) are available to Redwood alumni only.