Redwood High School Alumni
All Classes 1959 to present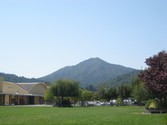 l
IT'S REDWOOD ALUMNI 2023 SCHOLARSHIPS TIME! .

Each spring the Redwood Alumni Association gives a $2500 scholarship to a deserving student. We need your support to keep this tradition alive, now more than ever. Please consider contributing $25 or more to this wonderful cause and help a student reach his/her dreams.
You may donate to honor a former teacher, staff member, or classmate and we will notify them.
DONATE NOW ONLINE through the Redwood Foundation
or by check using the ALUMNI SCHOLARSHIP FORM
Mail **check made out to Redwood Foundation/Alumni to:
Redwood Foundation
c/o Redwood High School
395 Doherty Drive, Larkspur CA 94939
GIVE AS AN INDIVIDUAL or AS AN ALUMNI BUSINESS
All donors will be listed on the Alumni website and if you wish, your business can be listed on the Alumni website with a live link to your website or email address.

Alumni businesses who would like more exposure to the Redwood community can also become part of the Redwood High School Foundation Community Partner Program.
ALUMNI RED PAGES... CLICK HERE
Please support small businesses and services, especially Alumni businesses! If you would like to be listed, please contact Ted Wray at jtedwray@gmail.com or info@redwoodalumni.org We will list your name, grad year, and a link to your website, email, or phone. Be sure to mention Redwood Alumni Red Pages when you do business.
APRIL RED PAGES SPOTLIGHT:
WORLD WRAPPS
Matt Blair '85
Worldwrapps.com 415.927.3663 208 Corte Madera Town Center, CM



Matthew Blair '85 and Keith Cox, two members of the team who invented the wrap 25+ years ago are back at it with World Wrapps 2.0, innovating yet again. World Wrapps 2.0 now serves only top-of-the-line ingredients, stuffed into the diner's choice of freshly-pressed flatbreads, nori wraps, rice paper, or wholesome bowls. It's fresh, innovative and elevated 5-star fast-casual!) They also have fresh made beverages especially boba (Redwood students love them!)
More about World Wrapps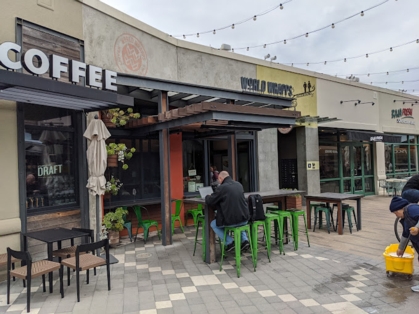 ARE YOU PLANNING REUNIONS FOR 2023?
If you would like help planning reunions for your class, please contact us. There are several other classes considering 2022 reunions. 2023 REUNIONS... Classes of '63, '73. '83, '93, '03, and '13, might want to form committees with class officers or other interested parties. You can reach us at reunions@redwoodalumni.org and we can help you get started and send you the class database, and post your information! More DETAILS ON REUNION PAGE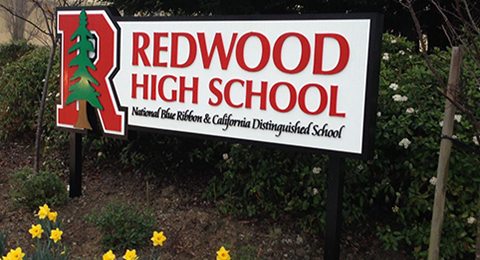 REDWOOD ATHLETIC HALL OF FAME BANQUET MARCH 18, 2023!
A great success! Photos in the Gallery... RAHOF 2023 Induction

2023 Inductees: Cynthia Davis '83, Susannah Miller Muller '86, Matt Morrison '80, Kip Schaefer '92, Tom Wickert '70, Brendan Darby '99, Ken Frost '62 and Jake Schmitt '05

'82 Rugby Team: (not in order) John Borken, Bud Reilly, Sean Tighe, Pat Farley, Gordon Wright, Matt Eschoo, Dan Morrison, Bob McHugh, Jeff Terry, Chris Cook, Jim DeTomasi, Jim Land, ...
GIVE BACK TO REDWOOD...
The Redwood High School Foundation raises $1.2M in funds annually to support excellence in the robust and diverse programs offered in Academics, Arts and Athletics. In addition, the Foundation works collaboratively with the Redwood Alumni Association to support alumni programs including the Athletic Hall of Fame and Avenue of Giants. We encourage you to make small or large donations at any time. **Be sure to mention that you are an Alum, Class of 'XX when donating**
DONATE ONLINE through the Redwood Foundation:
or by check using the ALUMNI DONATION FORM
For more information about the Foundation, go to redwoodhsfoundation.com.
IN MEMORY OF PHIL ROARK...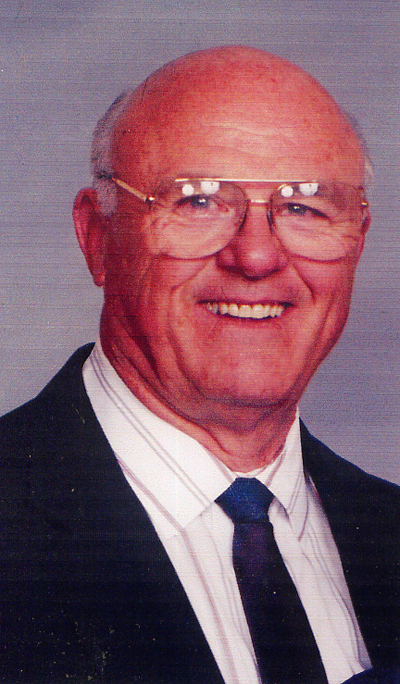 Phil Roark, Teacher, Coach, Athletic Director 1964-1999 Phil had turned 90 in January, living in Texas with his children and grandchildren. He was a kind and generous man who made a big difference in the Redwood Community. He mentored students in wrestling (started the school's wrestling program), football (Varsity coach for 9 years) and baseball, and guided them to several league championships, including the 1968 MCAL wrestling championship, and the 1972 and 1973 MCAL varsity football championships. Roark was known as more than just a coach who was at home in several sports. Because of his administrative skills, he became the school's athletic director, a role he carried out for the next 22 years until his retirement in 1999. He was a key player on the Community Fields Association. He was Chairman of the Marin and National Football Foundation High School Hall of Fame and Marin County Athletic League Commissioner until 2007. Roark received many honors along the way. The ones he treasured most were his induction into the San Francisco State University Football Hall of Fame in 1990, his 1996-97 induction into the North Coast Hall of Fame, his 1998 induction into the Marin County Foundation Hall of Fame, and, the same year, California State Recognition sponsored by Senator John Burton for his civic leadership and administration of athletic programs. The Redwood Gym is named in his honor. He was an original inductee in the the RAHOF.
IN MEMORY OF DUNCAN MACSWAIN...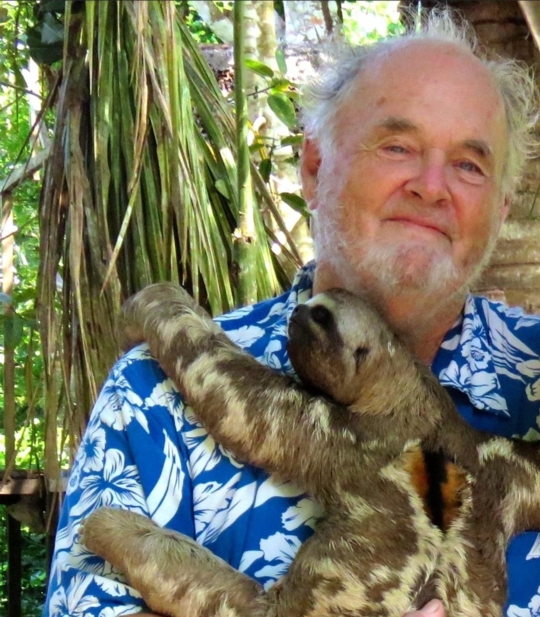 Duncan MacSwain, Social Studies and Science teacher
Duncan passed away Friday, February 17, 2023 after a year of health issues and hospitalizations with heart and kidney disease. This last visit was too much of his 10% capacity heart but he was still optimistic and talking of a trip to the Galapagos this summer. His family has been with him these past weeks as they shared memories of family adventures, past trips and his plans for the future. We are lucky he wasn't in some strange island hut when his time came.
Duncan grew up in Piedmont and was an avid Cal Bears Alum. He started teaching Social Studies and Psychology at Redwood and then moved into the Science department teaching Biology and Geology. He was a very inventive and creative teacher, often doing psychological pranks on teachers for his students to observe. He even spent some years in administration, challenging the professional dress code with his Hawaiian shirts. He coached for many years and took students on many hiking and adventure trips in the summers anywhere from the Sierras to the fjords of Scandinavia.
In retirement he was a professional nature photographer and tour guide to rather exotic places like Thailand, the Amazon or the small island of Yap in the South Pacific. He often lured his colleagues to join him.
SURPLUS YEARBOOKS AVAILABLE FOR SALE!
The Redwood Alumni Association has purchased most of the surplus yearbooks from Redwood for a very good price...We can offer them to you for only $50 including shipping and handling. We have one or more for most classes since 1975, some classes being more scarce. If you have lost a yearbook or never bought one, and are interested, please contact info@redwoodalumni.org with your name, year of the yearbook, and mailing address. We will notify you and if the yearbook is available, will give you payment instructions! Yearbook purchase(s) are available to Redwood alumni only.