Redwood High School Alumni
All Classes 1959 to present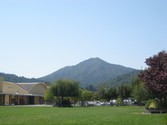 l
THE SPRING SEMESTER HEADING TOWARDS HOME!
The second semester is past the halfway point and students are thriving. Spring sports are heading toward the playoffs; they had a very successful Junior/Senior Prom; AP Tests will be given next month; with a "normal" graduation to take place on June 9 in the amphitheater. Principal David Sondheim will be retiring at the end of June with his replacement being Barnaby Owen Payne who has 27 years of experience as a teacher and principal in San Francisco Schools and Taiwan.

AVENUE OF GIANTS BANQUET & SPEAKER DAY
HONORING 2020, 2021 & 2022 INDUCTEES
MAY 27, 2022 NEW DATE!


5:30 PM at McInnis Golf Club Restaurant
350 Smith Ranch Road, San Rafael
$75 per person
SIGN UP NOW...SPACE LIMITED

2020 inductees: Laura Holmes Haddad '93
Gary Kuhn '75
John Osborn '63
2021 inductees: Ellen Davis '67
Gordon Ness '72
Josh Reeves '01
INTRODUCING THE 2022 AVENUE OF GIANTS INDUCTEES
There was a large pool of extremely worthy nominations for the Avenue of Giants. Redwood Alumni continue to shine and make a difference in the world. It is not an easy decision.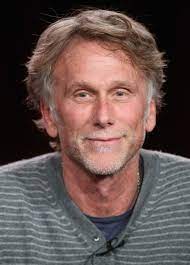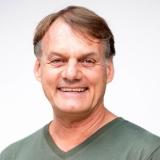 Peter Horton '71 has a long-range of credits in acting, writing, producing, and directing. He has won awards and mentored many in his field. He has a passionate commitment to community, diversity, and the environment.
Krista Muirhead, MD '77 was Chief of Oncology, Kaiser Permanente for many years giving outstanding treatment and caring for people dealing with cancer. She received the Healing Professional Award from the Zero Breast Cancer Project and continues to volunteer as a doctor with Marin's struggling communities.
David Warner '72 is CEO of Redhorse Constructors and on the board of the College of Natural Resources at his alma mater UC Berkeley. He is focused on sustainable architecture and green energy. He co-founded the Human Needs Project bringing quality services to the Kibera slum in Kenya.
You can read the full bios of all of the inductees HERE
HELP! WE DID NOT MEET OUR SCHOLARSHIP GOALS!
Last spring we were able to give two $2500 Alumni scholarships as well as the first annual Bill Wilkinson Scholarship. We have not reached our goal! Please go to our Giving Page for more details. Please consider making a donation now and be sure to mention if it is specifically for the Alumni Scholarship in honor of a favorite teacher or classmate, or the Wilkinson Scholarship.
2022 SCHOLARSHIP DONATION
DONATE NOW ONLINE or BY MAIL the Alumni Scholarship Program!
If you would prefer, you may send a check made out to:
Redwood Foundation/Alumni Scholarship
c/o Redwood High School
395 Doherty Drive, Larkspur CA 94939
ALUMNI RED PAGES... CLICK HERE
Please support small businesses and services, especially Alumni businesses! If you would like to be listed, please contact Ted Wray at jtedwray@gmail.com or info@redwoodalumni.org We will list your name, grad year, and a link to your website, email, or phone. Be sure to mention Redwood Alumni Red Pages when you do business.
APRIL, MAY & JUNE RED PAGES SPOTLIGHT:
MELLOW MOTORS
50TH ANNIVERSARY!!
Ric Kellen '68 www.mellowmotorsmarin.com ric@mellowmotors.us
34 Rich Street, Greenbrae, CA 94904
415.924.2211


Mellow Motors is owned by Redwood Alumnus, Ric Kellen, class of '68. The business was started in 1972 by Ric and two other Redwood grads, Chas Blackford '68 and Larry Buskirk '68. Larry left the business shortly after it started and Chas left in the mid-'90's leaving Ric as the sole owner. After starting out in San Rafael the business moved to Greenbrae at the end of 1972 and has been there ever since. We are currently celebrating 50 years of business in Marin County.
While we specialize in the service and repair of European cars we welcome all makes and models. Our staff is trained and equipped to handle any automotive service needs you may have. In addition, we have a full support staff to ensure your experience at Mellow Motors is the best it can be.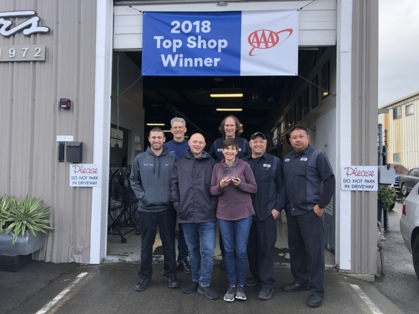 ATHLETIC HALL OF FAME SELECTION POSTPONED
Due to the schedule changes caused by Covid, the Alumni Council unanimously agreed to make a one-time change in the selection and induction schedule. The fall 2021 RAHOF selection will be postponed to the fall of 2022. Any candidate nominations currently active will be extended and brought forward for consideration in the 2022 selections. The next RAHOF induction banquet will be held in the Spring of 2023 and celebrate selections from 2021 and 2023.
A very successful Athletic Hall of Fame Banquet was held on Saturday, October 9 at McInnis Restaurant. Pictures have been posted to the Photo Gallery! There were about 100 attendees.
Detailed RAHOF Biographies on the RAHOF Site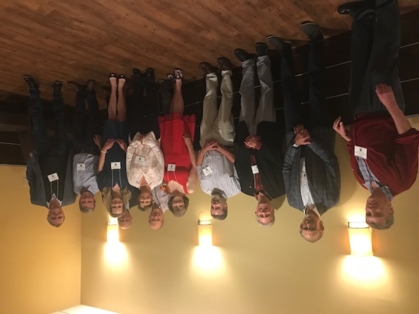 REUNIONS...2020, 2021 AND NOW 2022!
If you are planning reunions for the Class of '60, '70, '80, '90, 2000 or '10.; 2021 REUNIONS Class of '61, '71, '81, '91, '01 or '11, and 2022 REUNIONS... Classes of '62. '72. '82, '92, '02, and '12, please contact us at reunions@redwoodalumni.org and we can help you get started and send you the class database, and post your information! Marilee Rogers and Kati Miller will be reaching out to contact people to see what is being planned. Because of Covid, many plans have been altered, postponed, or canceled. 2022 will be a busy year with reunions, weddings and other group celebrations playing "catch up." so it would be wise to select a date and reserve a place ASAP! DETAILS ON REUNION PAGE
Reunions for 2020 were postponed.
Reunions for 2021... Classes of '61. '71. '81, '91, '01, and '11 please let us know your plans and let us help you get started!
Reunions for 2022... Classes of '62. '72. '82, '92, '02, and '12 should start thinking about plans for the fall of 2022! Contact us for help!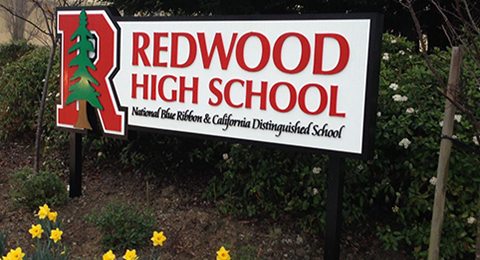 GIVE BACK TO REDWOOD... 2021-2022 CAMPAIGN
Please consider giving back to Redwood in other ways ... any amount will be appreciated!
The Alumni Association works closely with the Redwood Foundation. In past years they have raised over $1.2 mil to help Academics, Arts, and Athletics. They sponsor our activities, we help raise monies for the Foundation and the Alumni Scholarship, as well as assist at some of their events. It's time for us to step up to the plate and help with any kind of contribution, large or small!
DONATE NOW! Mail-in Donation Form
If you would prefer, you may send a **check made out to:
Redwood Foundation
c/o Redwood High School
395 Doherty Drive, Larkspur CA 94939
**Please mention that you are a Redwood alum and give your year of graduation!
MORE GIANT LOSSES: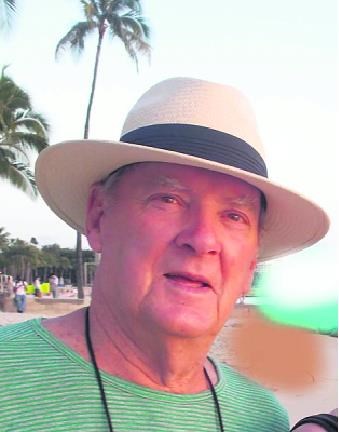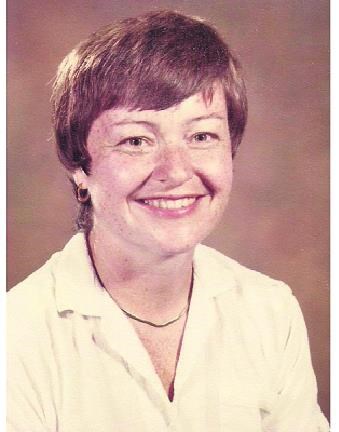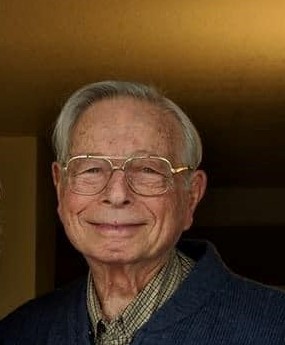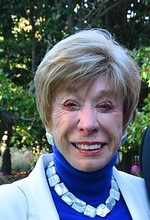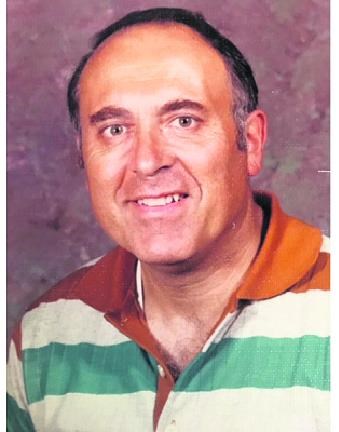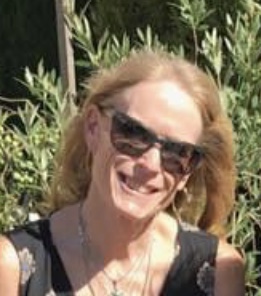 Charlie Feeney taught English for many years, inspiring students with his creativity, wisdom, and love of learning.
Linda Tassano taught math at San Jose Middle School and San Marin High School in Novato, and Redwood High School in Larkspur.
Sid Gordon was one of the original Redwood teachers… he was a music teacher extraordinaire!
Maria Van Buskirk Pitcairn was a beloved American Lit and English teacher known for her legendary Approaches to Grammar class.
Tony Compagno was a strong supporter of struggling students as a Counselor, Shop teacher and WEEP (Work Experience) advisor.
Kelly Starrett "ran the school" from behind the scenes in the Counseling office...she was the computer scheduler, attendance, and grade processor.
SURPLUS YEARBOOKS AVAILABLE FOR SALE!
The Redwood Alumni Association has purchased most of the surplus yearbooks from Redwood for a very good price...We can offer them to you for only $50 including shipping and handling. We have one or more for most classes since 1975, some classes being more scarce. If you have lost a yearbook or never bought one, and are interested, please contact info@redwoodalumni.org with your name, year of the yearbook, and mailing address. We will notify you and if the yearbook is available, will give you payment instructions! Yearbook purchase(s) are available to Redwood alumni only.