Redwood High School Alumni
All Classes 1959 to present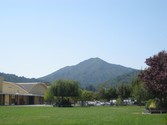 l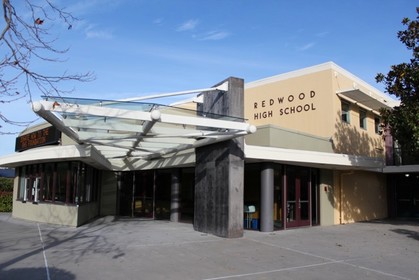 HAPPY HOLIDAYS GIANTS!
The air is finally clear again, the sun is out and the sky is blue. We've had our first rains and the community is preparing for the holiday season. Our hearts go out to all those who have been devastated by the fires. Please give generously to those agencies that will help them the most. Eric Lofholm '88 has created the Paradise Fire Adopt a Family Website and Facebook page that is helping many families. You might want to start there!
CONGRATULATIONS TO THE 2019 AVENUE OF GIANTS
Thank you for all of the deserving nominations for the Avenue of Giants. We are fortunate to have such an outstatning group of alumni, making the committee's decision even more difficult. All nominees remain in the "pool" and will be considered in future selection processes, especially if additional information is submitted. These inductees, along with the 2018 AOG inductees will be honored at our Avenue of Giants Banquet on Friday, March 1, 2019. There will be detailed information about purchasing tickets in the January Newsletter and on our website.
Grant Davis '80, a lifelong water conservation advocate, dedicated to protecting the San Francisco Bay-Delta Watershed and improving water management in California. He is currently the General Manager of the Sonoma County Water Agency.
Michael Jacobs '72 is one of the leading intellectual property attorneys in the world. He has represented Apple and Oracle in high profile cases. He has had many successes in probono cases as well.
Cigall Kadoch '03 is one of biology's rising stars. She is an assistant professor of pediatric oncology at the Dana Farber Cancer Institute and runs a 24-person laboratory that delves into how altering the chemical packaging surrounding DNA can alter the way genes work.
Matt Leutwyler '84 is a highly accomplished film and television writer, director and producer. His visit to Rwanda led to the founding of We Are Limitless (WAL) dedicated to moving orphans into boarding schools, finding and funding suitable homes, and offering them unique opportunities such as a full education.

More details of these inductees will soon be on the Avenue of Giants page of this website, along with information about all previously selected inductees.
2019 ATHLETIC HALL OF FAME SELECTEES:
The Redwood Athletic Hall of Fame selection process took place in October. The banquet honoring them and the 2020 inductees will take place in March, 2020. More details will soon be posted.
Tim Evans '85 Rowing
Jennifer Svanfeldt '96 Tennis
Scott Trobbe '71 Basketball
Todd Brockman '83 Soccer and Track
Carrie Zarraonandia Tennis Coach
Cross Country Team '72 First NCS Pennant
ANNUAL REDWOOD ALUMNI GIVING DRIVE
The Alumni Association works closely with the Redwood Foundation. They raised over $1.2 mil last year to help Academics, Arts and Athletics. They sponsor our activities, we help raise monies for the Foundation and the Alumni Scholarship, as well as assist at some of their events. It's time for us to step up to the plate and help with any kind of contribution, large or small!

DONATE NOW!
**Please mention that you are an alum and give your year of graduation!
Here is a sampling of recent grants made to the school:
Chromebooks and carts/ Guest artists- Music and Fine Arts/ Laptops, software, scanners / Science lab equipment and specimens/ Film and music sound equipment/ Annual funding for Music and Drama departments/ Annual funding for Benchwarmers/ Ongoing funding for Ghilotti Field/ Calculators/ Speech and Debate Fees/ Mock Trial Fees/ Special programs such as AVID/
A GIANT THANK YOU
If you would prefer, you may send a check made out to:
Redwood Foundation
c/o Redwood High School
395 Doherty Drive, Larkspur CA 94939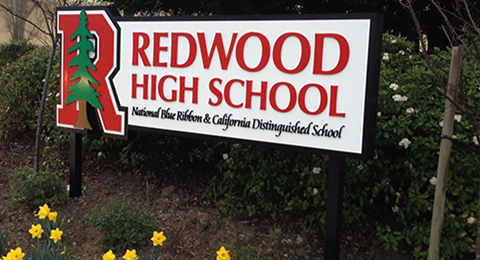 2019 REUNIONS time to start planning!
It's not too early to start planning reunions for 2019. In fact several classes have already begun. Contact us at reunions@redwoodalumni.org and we can help you get started and send you the class database.
2018 ALUMNI SCHOLARSHIP AWARDS
The Redwood Alumni gave out two scholarships last May to two amazing young women. The Class of '67 Scholarship went to Nicole Fazzari '18.This is a one time scholarship created by the "summer of love" class, to recognize: "a student who is actively trying to improve society, involved in the community with a desire to pursue a future off equality, protection of the environment and human rights." She has already been working toward these goals while a student at Redwood. She started the Bring Change 2 Mind Club to help end the stigma against mental health issues. She has also been the president of the GTSA Gay Trans Straight Alliance. She believes very strongly that it is important for everyone to have a place where they feel safe enough to be themselves. Her goal is to go out into the world and help people.She will be attending Arizona State in the fall to pursue a career in nursing. She is a compassionate person and most deserving of this special recognition. Congratulations Nicole!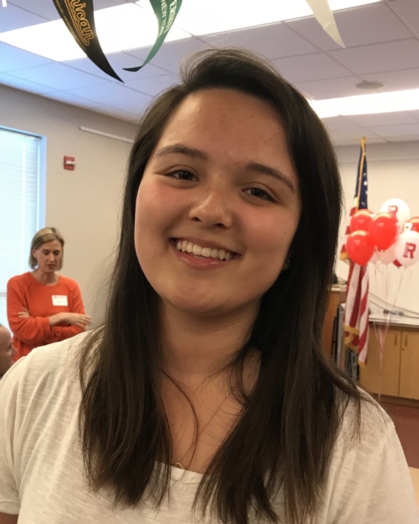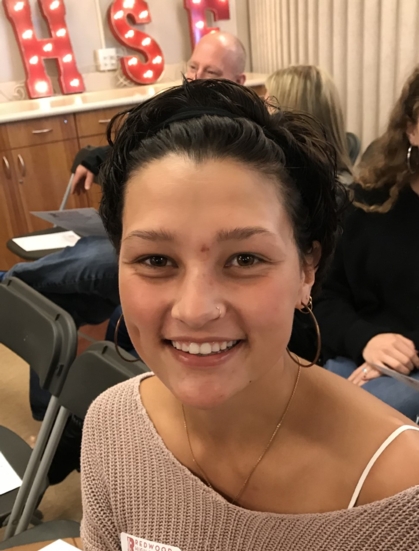 Nicole Fazzari Talia Fleischman
Talia Fleishman '18 is the recipient of the Annual Alumni Scholarship. She has been accepted into the honors program at NYU Steinhardt School of Culture and Education as a double major in Applied Psychology and Studio Art. Talia was fortunate to find her passions at Redwood in both the Art Department and working with the special needs students on campus. As part of the AP Capstone program, she was able to research a topic of her choosing which has directed her to the emerging field of Art Therapy and will continue her research in art therapy for children with developmental disabilities. She is also the daughter of a Redwood Alum, Rhim Fleischman '83, and grandmother Lorraine McClean Ferrase '61, an added bonus. We are thrilled to award this scholarship to Talia and look forward to hearing more about her career. Congratulations Talia!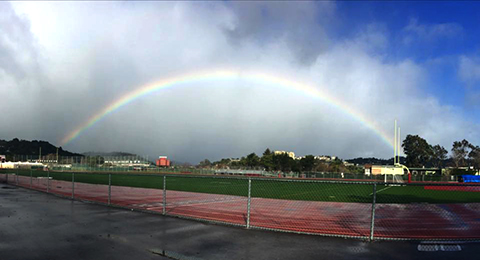 Rainbow Over Troppman Football Field, Flash Basham Track
ALUMNI TODAY...
We have over 24,000 alumni, with only 3500 having joined our website. We have 6-8 alumni "running the show" through the Alumni Council. We would really like to have new ideas, fresh faces and more involvement. Check out our next meeting!
ALUMNI COUNCIL MEETING
WEDNESDAY, JANUARY 9, 2019 AT 6:30 PM
ROOM 112 AT REDWOOD

50 YEARS OF REDWOOD HISTORY IN VIDEO!
Unfortunately this site has been taken down due to a copyright infringement challenge. It is available on Disc if any class wishes to use it for a reunion.

SURPLUS YEARBOOKS AVAILABLE FOR SALE!
The Redwood Alumni Association has purchased most of the surplus yearbooks from Redwood for a very good price...We can offer them to you for only $50 including shipping and handling. We have one or more for most classes since 1975, some classes being more scarce. If you have lost a yearbook or never bought one, and are interested, please contact info@redwoodalumni.org with your name, year of yearbook and mailing address. We will notify you and if the yearbook is available, will give you payment instructions!
ANNOUNCEMENTS
50th reunion for the class of 1969 is in the planning stages for August or September 2019. We are looking for a place in Marin and hope to get an idea of the number of classmates interested in attending and/or helping with the planning.
Contact
ShirleySwipes1969@yahoo.com or lmbruemmer@gmail.com (Linda Walsh)