Redwood High School Alumni
All Classes 1959 to present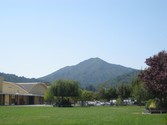 WELCOME TO OUR WEBSITE!
l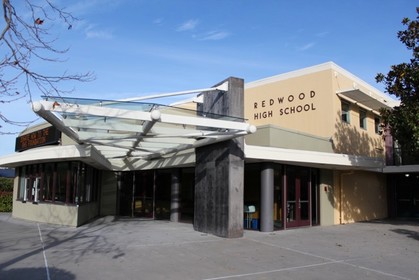 ALUMNI SPEAKER DAY MAY 25
Friday, May 25 was a very exciting day for Redwood students as 15 alumni returned to share their stories... the path they took since high school and the rewards and challenges they met along the way. You can see photos in the Photo Gallery and get a glimpse of their career choices.
YOU CAN STILL DONATE TO THE ALUMNI SCHOLARSHIP DRIVE!
Each spring, as seniors hear from colleges and universities, the Redwood Alumni Association reaches out for funds to support the Redwood Alumni Scholarship. We met our goal of more than $2500 and have selected to give this scholarship to a deserving Redwood student. We will announce the recipient after the May 31 award ceremony. The Alumni Scholarship is awarded to a senior who has excelled in high school despite financial hardship
We will also be awarding a one time $3000 scholarship from the class of 1967 to a student who is dedicated to giving back to the community as well as achieving academic goals. We will announce this recipient also at the end of the month!
Please make a donation of $25 or more. If you would like to make your donation in honor of a special teacher or classmate, please fill out the information on the form and we will pay tribute to them on our website.
2018 ALUMNI SCHOLARSHIP ONLINE DONATION
If you would prefer, you may send a check made out to:
Redwood Foundation/Alumni Scholarship
c/o Redwood High School
395 Doherty Drive, Larkspur CA 94939
REDWOOD ATHLETIC HALL OF FAME AND AVENUE OF GIANTS NOMINATIONS
It's never too early to nominate your candidates for both the Avenue of Giants and Athletic Hall of Fame for 2019. The more complete the nomination, the better. Sending us a name doesn't help much. We would appreciate it if you would do the research or contact the candidate and get the information. It's always helpful if you tell us why you think this person should be included... be an advocate! Thanks! DEADLILNE FOR NOMINATIONS IS OCTOBER 1, 2018!
2019 Avenue of Giants: online form
Downloadable Form

2019 Athletic Hall of Fame Athlete: online form
Downloadable forms: ATHLETE NOMINATION FORM
COACH NOMINATION FORM
SPECIAL MERIT NOMINATION FORM
TEAM NOMINATION FORM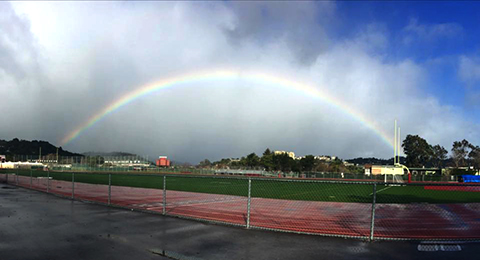 Rainbow Over Troppman Football Field, Flash Basham Track
2018 REUNIONS ARE IN THE WORKS!
Be sure to check our reunion page for details of upcoming reunions. It's not too early to start planning reunions for 2018. In fact several classes have already begun. Contact us at reunions@redwoodalumni.org and we can help you get started and send you the class database.
ANNUAL REDWOOD ALUMNI GIVING DRIVE
The Alumni Association works closely with the Redwood Foundation. They raised over $1mil last year to help Academics, Arts and Athletics. They sponsor our activities, we help raise monies for the Foundation and the Alumni Scholarship, as well as assist at some of their events. It's time for us to step up to the plate and help with any kind of contribution, large or small!

DONATE NOW!
**Please mention that you are an alum and give your year of graduation!
Here is a sampling of recent grants made to the school:
Chromebooks and carts/ Guest artists/ Music and Fine Arts/ Laptops, software, scanners and gopro cameras/ Film and music sound equipment/ Annual funding for Music and Drama departments/ Annual funding for Benchwarmers/ Ongoing funding for Ghilotti Field/ Stationary Bikes/ Speech and Debate Fees/ Mock Trial Fees/ Funding for 3 Issues ofRedwood Root Sports Magazine/ Beautification/ Student Wellness Center Supplies
A GIANT THANK YOU
If you would prefer, you may send a check made out to:
Redwood Foundation
c/o Redwood High School
395 Doherty Drive, Larkspur CA 94939
ALUMNI TODAY...
We have over 23,000 alumni, with only 3100 having joined our website. We have 6-8 alumni "running the show" through the Alumni Council. We would really like to have new ideas, fresh faces and more involvement. Check out our nest meeting!
ALUMNI COUNCIL MEETING
WEDNESDAY, June 13, AT 6:30 PM
ROOM 112 AT REDWOOD

50 YEARS OF REDWOOD HISTORY IN VIDEO!
We are excited to announce that the amazing video made for Redwood's 50th Anniversary in 2009 has been finally been uploaded to our website. You'll find it listed at the very top left of our Menu on the this page. Take a few minutes...19+ to be exact...and enjoy classic yearbook photos and decades of great music. Can you find yourself? Your best buddy? 50 memorable years of changes in students and styles, memories and music. All Redwood Giants!

SURPLUS YEARBOOKS AVAILABLE FOR SALE!
The Redwood Alumni Association has purchased most of the surplus yearbooks from Redwood for a very good price...We can offer them to you for only $50 including shipping and handling. We have one or more for most classes since 1975, some classes being more scarce. If you have lost a yearbook or never bought one, and are interested, please contact info@redwoodalumni.org with your name, year of yearbook and mailing address. We will notify you and if the yearbook is available, will give you payment instructions!

REDWOOD SPIRIT: Alive and well! Check out this amazing viral video ..
LIP DUB 2014 Produced by Jack Bushell & 2014 Senior Class, the cast includes the entire RHS 2014 student body.