Redwood High School Alumni
All Classes 1959 to present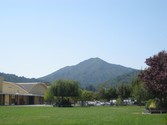 WELCOME TO OUR WEBSITE!
l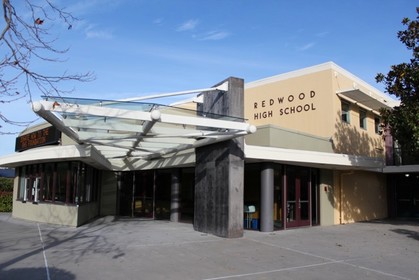 CONGRATULATIONS TO THE CLASS OF 2017!
Welcome to the Redwood Alumni Association Class of 2017! Please join this site now so that your classmates can keep in touch with you, and you can stay connected to Redwood!

ATHLETIC HALL OF FAME and AVENUE OF GIANTS
***NOMINATIONS DUE OCTOBER 1!***
The deadline for nominations for both the Athletic Hall of Fame and Avenue of Giants is OCTOBER 1! The selection processes will take place in October and the Selectees will be announced in our next Newsletter, as well as on our website. We rely on you to let us what others are doing that is significant and important. Please think of classmates who deserve to be nominated and fill out the nomination forms either online or the downloaded version.
ATHLETIC HALL OF FAME: Athlete online form
Forms for athletes, coaches, teams and special merit CLICK HERE
AVENUE OF GIANTS: AOG online form
Downloadable form CLICK HERE
This school year we will hold the Redwood Athletic Hall of Fame Banquet on March 3, 2018. We will recognize the 2017 and 2018 inductees and invite all prior inductees to participate. It's a wonderful event so mark your calendar now. The next Avenue of Giants Banquet and Speaker Day will be in 2019. Details on our website www.redwoodalumni.org
INTRODUCING THE REDWOOD ATHLETIC HALL OF FAME INDUCTEES 2017
Frank Ferroni '76 Baseball All American
Daryl Edralin '73 Football and Baseball
Bruce Kreitzburg '86 Special Recognition
'77 Varsity Baseball Team Special Recognition ranked number one in nation, MCAL and NCS Champions
The 2017 and 2018 Inductees will be honored at the Redwood Athletic Hall of Fame Banquet on Saturday March 3, 2018. Details at a later time but be sure to SAVE THE DATE!
REUNION SEASON IS STARTING...
Be sure to check our reunion page for details of the following reunions:
10 YEAR REUNIONS:
September 16: Class of '67 50h Reunion at McInnis; Picnic on September 17
September 23: Class of '77 40th Reunion at Corinthian Yacht Club
September 23: Class of '87 30th Reunion at Servino's
October 7: Class of '97 20th Reunion at Piattis
November 24: Class of '07 10th Reunion at Harmonia
MINI REUNIONS:
September 10: Class of '71 is planning a 46th Picnic at
Piper Park
September 27: Class of '60 Picnic for Redwood Grads
who went to Drake at Pioneer Park in Novato
October 7: Class of '72 45th Mini Reunion at McInnis

It's not too early to start planning reunions for 2018. In fact several classes have already begun. Contact us at reunions@redwoodalumni.org and we can help you get started and send you the class database.
ZACHARY LOPEZ-BRENNAN...RECIPIENT OF THE 2017 ALUMNI SCHOLARSHIP!
Congratulations to Zachary Lopez-Brennan, the 2017 recipient of the $2500 Redwood Alumni Scholarship.He is also the son of Redwood Alum Michael Brennan '86. He is planning to attend UCSB in the fall to study Physics and Astronomy, with a special interest in rocket science. While at Redwood, he maintained a 3.94 GPA and was involved in the Rocketry Club, the Robotics Club, Peer tutoring and Model United Nations. He was a National Finalist for the Team America Rocketry Challenge, and a winner in the Marin and San Francisco Science Fairs. This probably gave him an advantage on the Redwood Ultimate Frisbee team! He was a life member of CSF and the Redwood Honor Society.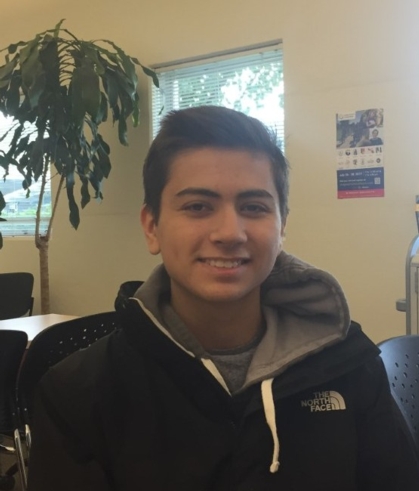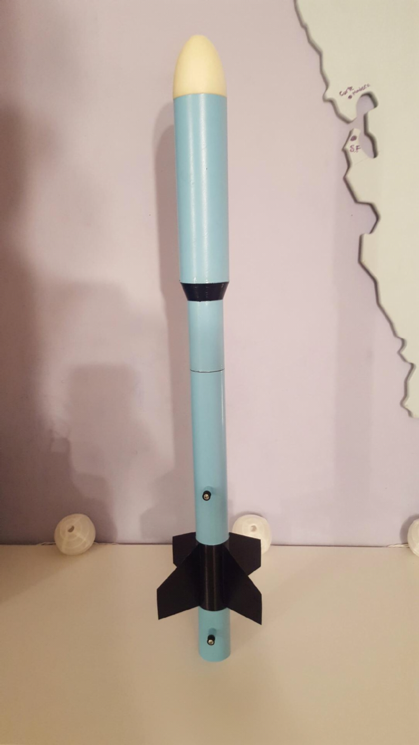 As well as being involved at school, he volunteered at an Elderly Care Facility all four years and worked as a computer tech intern throughout his high school career. He is a very motivated and determined young man, and very appreciative of the Alumni Scholarship.
THANK YOU TO THOSE WHO CONTRIBUTED TO THE ALUMNI SCHOLARSHIP
Alumni and staff could make donations in honor of teachers and classmates in ( ).
Irma Cambri Wilson '71 (Sue Chelini)
Karen Roby Barrett '63
Trish McCrohan '77
Frank Sabella '75
Peter Fisher '78 (Medigovich, Porter, Belsky)
Patricia Gondolfo '77
Emily Clark Farrell '83
George Carewe '70 (Mike Ritchart '70)
Bessie Chin
Gerry Warburg '72 (Charlie Feeney)
Lou Larsen '69
Joan Lubamersky '68
Steven McCormick '69
Stephen Hettleman (Sylvia Jones)
Joseph Barton '79
James Carbone '74 (Gigonas)
Keith Simmons '73
H Pike Oliver '65 (Marta Girtler)
Peter Pike '61
Daniel Hersch '78 (Basham)
Jeff Skov '61 (Paul Daly)
Hayley Moller '07 (Kelemen)
2017 ALUMNI SCHOLARSHIP ONLINE DONATION
If you would prefer, you may send a check made out to:
Redwood Foundation/Alumni Scholarship
c/o Redwood High School
395 Doherty Drive, Larkspur CA 94939
ALUMNI TODAY...
We hope everyone had a great summer! This year the Alumni Council will be focusing on the 2017 Reunions in the fall, helping the 2018 Reunions get going, selecting the 2018 inductees into the Avenue of Giants and Athletic Hall of Fame, hosting the Athletic Hall of Fame Banquet (March 3, 2018), raising funds for the Foundation and Redwood Alumni Scholarship, and preparing for another Alumni Speaker Day in May. We can't do this without your help! Please join us at our next meeting...
ALUMNI COUNCIL MEETING
WEDNESDAY, SEPTEMBER 13 AT 6:30 PM
ROOM 112 AT REDWOOD
REDWOOD ALUMNI GIVING DRIVE
The Alumni Association works closely with the Redwood Foundation. They sponsor our activities, we raise monies for the Foundation and the Alumni Scholarship, as well as help at some of their events. As you notice in the graph below, the ALUMNI sliver is almost non-existant! It's time for us to step up to the plate and help with any kind of contribution, large or small! DONATE NOW!
Here is a sampling of the grants last school year:
Chromebooks and carts/ Physiology dummies/ Chemistry, Scientific and Graphing Calculators/ AP Texts for Biology and Astronomy/ Renovation of the BARK room/ Guest artists/ Music and Fine Arts Laptops, software, scanners and gopro cameras/ Film and music sound equipment/ Annual funding for Music and Drama departments/ Annual funding for Benchwarmers/ Ongoing funding for Ghilotti Field/ Stationary Bikes/ Speech and Debate Fees/ Mock Trial Fees/ Funding for 3 Issues ofRedwood Root Sports Magazine/ Beautification/ Student Wellness Center SuppliesA GIANT THANK YOU
for supporting Redwood, the Foundation, and the Alumni!
It's TIME to give back to Redwood!
THANK YOU VIDEO

50 YEARS OF REDWOOD HISTORY IN VIDEO!
We are excited to announce that the amazing video made for Redwood's 50th Anniversary in 2009 has been finally been uploaded to our website. You'll find it listed at the very top left of our Menu on the this page. Take a few minutes...19+ to be exact...and enjoy classic yearbook photos and decades of great music. Can you find yourself? Your best buddy? 50 memorable years of changes in students and styles, memories and music. All Redwood Giants!

SURPLUS YEARBOOKS AVAILABLE FOR SALE!
The Redwood Alumni Association has purchased most of the surplus yearbooks from Redwood for a very good price...We can offer them to you for only $50 including shipping and handling. We have one or more for most classes since 1975, some classes being more scarce. If you have lost a yearbook or never bought one, and are interested, please contact info@redwoodalumni.org with your name, year of yearbook and mailing address. We will notify you and if the yearbook is available, will give you payment instructions!

REDWOOD IS ONE OF THE BEST! Redwood is considered one of the Best Public High Schools In California...#10 out of 14, 431 high schools in the state! We were also ranked 81 in the country in another survey! Our alma mater continues to give students and excellent education, and we as alumni, should be very proud.

REDWOOD SPIRIT: Alive and well! Check out this amazing viral video ..
LIP DUB 2014 Produced by Jack Bushell & 2014 Senior Class, the cast includes the entire RHS 2014 student body.