Redwood High School Alumni
All Classes 1959 to present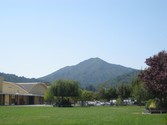 l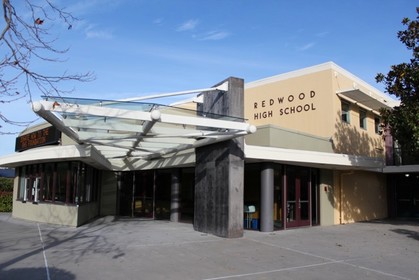 HAPPY NEW YEAR... 2019!

GET READY FOR THE 2018 -2019 AVENUE OF GIANTS BANQUET!
You are Invited
Friday, March 1, 2019
5:30 pm
McInnis Club Restaurant
350 Smith Ranch Road, San Rafael, CA
Purchase tickets online or download the invitation and mail in your check
Honoring 2018 and 2019 Inductees: AOG Page for details
2018
Alicia Schwartz Garza '98 *
Cynthia Boeck Hardy '77
Sarah Kelly Oehler '91 *
Robert Watson '79
2019
Grant Davis '80,
Michael Jacobs '72
Cigall Kadoch '03 *
Matt Leutwyler '84
* unable to attend
ANNUAL REDWOOD ALUMNI GIVING DRIVE
The Alumni Association works closely with the Redwood Foundation. They raised over $1.2 mil last year to help Academics, Arts and Athletics. They sponsor our activities, we help raise monies for the Foundation and the Alumni Scholarship, as well as assist at some of their events. It's time for us to step up to the plate and help with any kind of contribution, large or small!

DONATE NOW!
**Please mention that you are an alum and give your year of graduation!
Here is a sampling of recent grants made to the school:
Chromebooks and carts/ Guest artists- Music and Fine Arts/ Laptops, software, scanners / Science lab equipment and specimens/ Film and music sound equipment/ Annual funding for Music and Drama departments/ Annual funding for Benchwarmers/ Ongoing funding for Ghilotti Field/ Calculators/ Speech and Debate Fees/ Mock Trial Fees/ Special programs such as AVID/
A GIANT THANK YOU
If you would prefer, you may send a check made out to:
Redwood Foundation
c/o Redwood High School
395 Doherty Drive, Larkspur CA 94939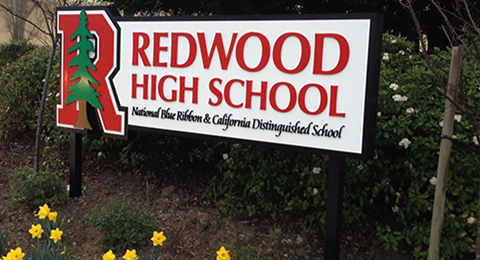 2019 REUNIONS time to start planning!
It's not too early to start planning reunions for 2019. In fact several classes have already begun. Contact us at reunions@redwoodalumni.org and we can help you get started and send you the class database.
Date and ticket prices are set for the
Class of '69 Reunion. Classmates are encouraged to create your profile on this alumni site for more information or to send an email to
redwoodhs69@gmail.com
for more details.
2018 ALUMNI SCHOLARSHIP AWARDS
The Redwood Alumni gave out two scholarships last May to two amazing young women. The Class of '67 Scholarship went to Nicole Fazzari '18.This is a one time scholarship created by the "summer of love" class, to recognize: "a student who is actively trying to improve society, involved in the community with a desire to pursue a future off equality, protection of the environment and human rights." She has already been working toward these goals while a student at Redwood. She started the Bring Change 2 Mind Club to help end the stigma against mental health issues. She has also been the president of the GTSA Gay Trans Straight Alliance. She believes very strongly that it is important for everyone to have a place where they feel safe enough to be themselves. Her goal is to go out into the world and help people.She will be attending Arizona State in the fall to pursue a career in nursing. She is a compassionate person and most deserving of this special recognition. Congratulations Nicole!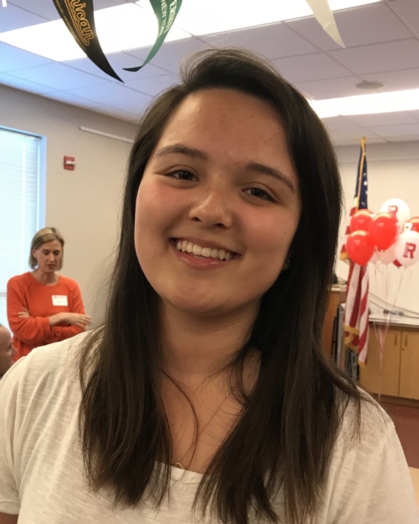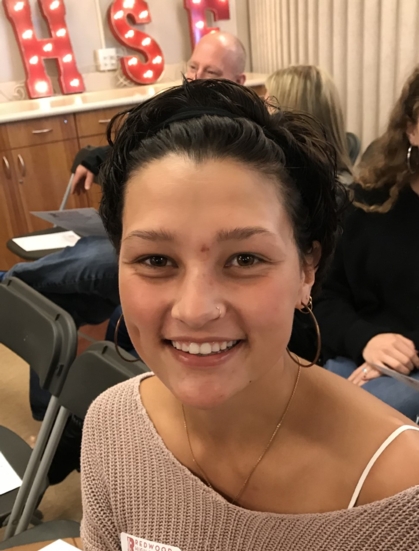 Nicole Fazzari Talia Fleischman
Talia Fleishman '18 is the recipient of the Annual Alumni Scholarship. She has been accepted into the honors program at NYU Steinhardt School of Culture and Education as a double major in Applied Psychology and Studio Art. Talia was fortunate to find her passions at Redwood in both the Art Department and working with the special needs students on campus. As part of the AP Capstone program, she was able to research a topic of her choosing which has directed her to the emerging field of Art Therapy and will continue her research in art therapy for children with developmental disabilities. She is also the daughter of a Redwood Alum, Rhim Fleischman '83, and grandmother Lorraine McClean Ferrase '61, an added bonus. We are thrilled to award this scholarship to Talia and look forward to hearing more about her career. Congratulations Talia!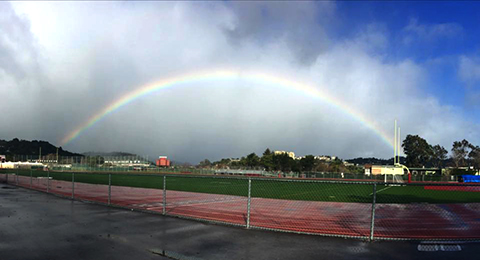 Rainbow Over Troppman Football Field, Flash Basham Track
ALUMNI TODAY...
We have over 24,000 alumni, with only 3500 having joined our website. We have 6-8 alumni "running the show" through the Alumni Council. We would really like to have new ideas, fresh faces and more involvement. Check out our next meeting!
ALUMNI COUNCIL MEETING
WEDNESDAY, FEBRUARY 13, 2019 AT 6:30 PM
ROOM 112 AT REDWOOD

50 YEARS OF REDWOOD HISTORY IN VIDEO!
Unfortunately this site has been taken down due to a copyright infringement challenge. It is available on Disc if any class wishes to use it for a reunion.

SURPLUS YEARBOOKS AVAILABLE FOR SALE!
The Redwood Alumni Association has purchased most of the surplus yearbooks from Redwood for a very good price...We can offer them to you for only $50 including shipping and handling. We have one or more for most classes since 1975, some classes being more scarce. If you have lost a yearbook or never bought one, and are interested, please contact info@redwoodalumni.org with your name, year of yearbook and mailing address. We will notify you and if the yearbook is available, will give you payment instructions! Yearbook purchase(s) are available to Redwood alumni only.
ANNOUNCEMENTS
Please join us in honoring our outstanding Avenue of the Giants inductees including Matt Leutwyler Class of '84. Matt has worked in the entertainment industry for the past 18 years. He is a highly accomplished film and television writer, director, and producer. After traveling to Rwanda in 2012, Matt founded We Are Limitless (WAL) which is dedicated to moving Rwandan orphans into boarding schools, finding and funding suitable homes, and offering unique opportunities to help bring joy and hope to in-need children.

GET READY FOR THE 2018 -2019 AVENUE OF GIANTS BANQUET!
You are Invited
Friday, March 1, 2019
5:30 pm
McInnis Club Restaurant
350 Smith Ranch Road, San Rafael, CA
Purchase tickets online or download the invitation and mail in your check
Honoring 2018 and 2019 Inductees: AOG Page for details
2018
Alicia Schwartz Garza '98 *
Cynthia Boeck Hardy '77
Sarah Kelly Oehler '91 *
Robert Watson '79
2019
Grant Davis '80,
Michael Jacobs '72
Cigall Kadoch '03 *
Matt Leutwyler '84
* unable to attend