Redwood High School Alumni
All Classes 1959 to present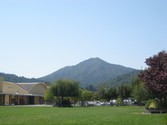 Class of 2003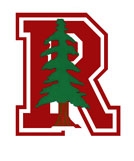 20 YEAR REUNION!
Saturday, November 4, 2023
Sam's Anchor Cafe
Details coming!
I hate to be the one to inform you, but it's been (almost) 20 years since you graduated from Redwood. That means that our 20-year reunion is around the corner and we want to get it on your calendars. So save the date of Saturday, November 4th, 2023 for a 20 year celebration for the RHS class of 2003 at Sam's Anchor Cafe, in Tiburon.

More details to follow. We are in the early planning stages, and are in need of some volunteers, so if you'd like to be part of the planning committee, please send me an email at [jeremy.d.schwartz07@gmail.com](mailto:jeremy.d.schwartz07@gmail.com)

One last thing (for now) - we want to get this save the date in front of as many classmates as possible so we'll be sending an email with the same details. We are missing many classmates' email addresses, so if you wouldn't mind taking a look at the attached doc, sometime in the next week, and adding in the missing email addresses, that would be extremely helpful!

[Missing emails spreadsheet](https://docs.google.com/.../1c1D6KMK1hdINInc65QrO.../edit...)

Please post in the comments or email me directly with any questions. Excited to see everyone!