Redwood High School Alumni
All Classes 1959 to present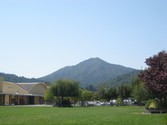 Class of '92 30th Reunion!

Class of 1992
30th Reunion
Saturday, October 8th from 1-5 pm
Spinnaker in Sausalito
Can you believe it has been 30 years since we graduated from Redwood?! Come join us for our 30th Reunion on Saturday October 8th from 1-5pm in the event hall at The Spinnaker in Sausalito!

Catch up with your classmates, including some who will be traveling from around the country, and see what everyone has been up to. You are more than welcome to bring your spouse/partner/SO with you, or just bring yourself.

Note that all tickets must be purchased in advance (prior to Tues. Oct. 4th) and will not be available at the door. Purchasing tickets prior Sept. 23rd will help with our planning (and get an early bird price!).
Tickets are now available:
Event Details are on our class Facebook Event page
Class Facebook Page
Class of '92 Website
Contact: Erik Nygren erik@nygren.org