Redwood High School Alumni
All Classes 1959 to present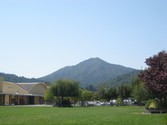 l
REDWOOD GRADUATES ON FOOTBALL FIELD JUNE 11
What a year this has been for Redwood students! They've been back on campus for six weeks. Graduation will take place on June 11 on the Troppmann Football Field. Graduates and guests can spread out and keep social distances as California doesn't officially open up until June 15. No matter how the school year went, the students and staff excelled at making an outstanding education their top priority. Charlotte DeForrest, current BARK Journalism student wrote a wonderful article on the history of Redwood's Graduations...
Breaking Down the History of Redwood Graduations.
ALUMNI AND WILKINSON SCHOLARSHIP WINNERS...
A special THANK YOU to all the alumni who made donations to the Redwood Alumni Scholarship and the Bill Wilkinson Memorial Scholarship this year. We exceeded our goal and were able to give two generous Alumni Scholarships and the first Bill Wilkinson Scholarship to three amazing seniors. Special thanks to Jed Bullard '66 for establishing the five year Wilkinson Scholarship.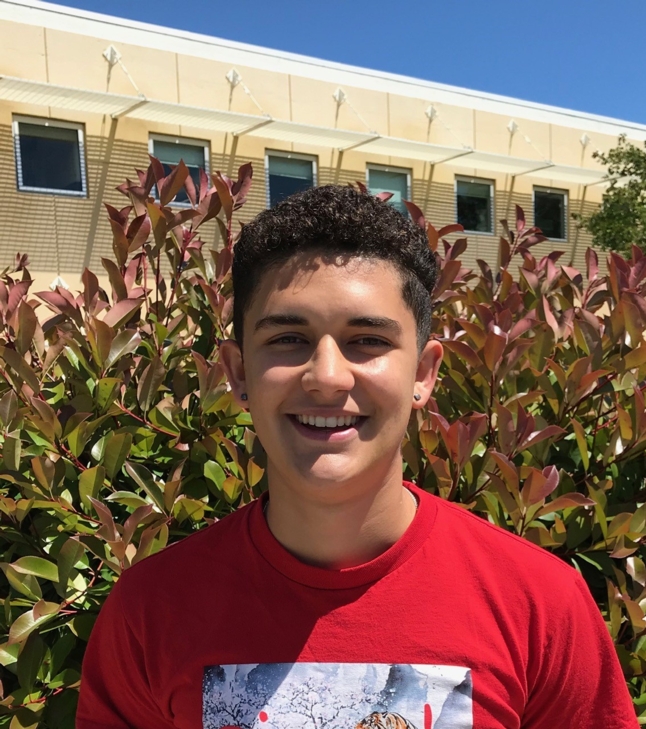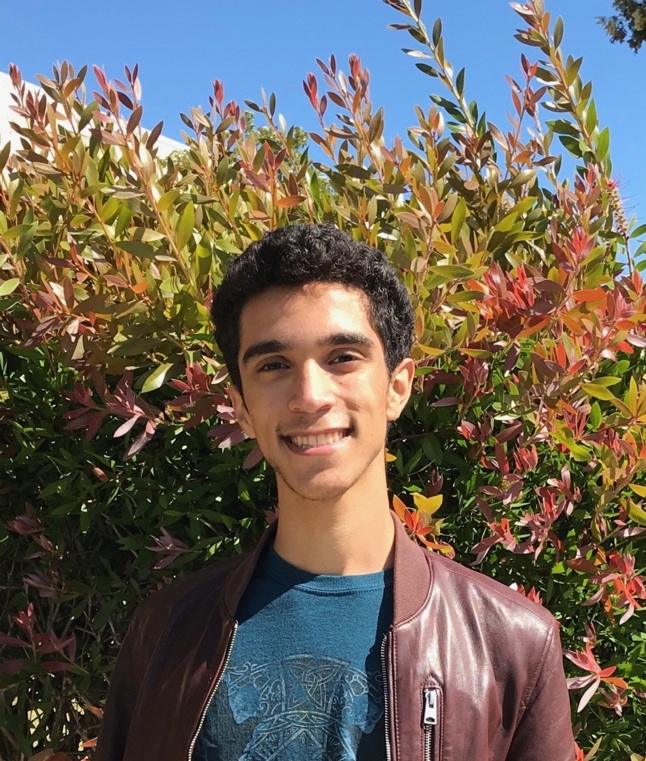 Ryan Barbosa Dante Luis
Alumni Scholarship recipients
Ryan Barbosa, Alumni Scholarship winner, came to Marin with his mother (a former Redwood student) from Brazil. From an early age he was interested in politics and very disturbed by the corruption in his home country. He is determined to study political science and international relations so that one day he can return to Brazil and become its President! He said he might start out as Governor of California! He plans to study at St. Mary's in Moraga.
Dante Luis, Alumni Scholarship winner, moved around quite a bit which forced him to find a passion... programming virtual reality simulations and video games. He taught himself using manuals and websites, and was quickly recognized for his skills and determination. He has been accepted at Rensselaer Polytechnic Institute in Troy, NY with good financial aid to pursue his dreams.



Saidy Reyes...Wilkinson Memorial Scholarship
Saidy Reyes, Bill Wilkinson Scholarship winner, is a perfect fit for this award. This scholarship was created this year to honor a retired teacher who went on to get a law degree in immigrant relations. Both Bill's wife and Saidy hail from Guatemala. Saidy arrived in this country four years ago leaving her parents behind. She lives with her sister and quickly became fluent in English, enough so to be able to take several AP classes! She has been accepted at UC Davis to study landscape architecture and was just notified that she is also a recipient of a Fulbright Scholarship.
Each spring the Redwood Alumni Association gives a $2500 (or more) scholarship to a deserving student. Please support future graduates by contributing $25 or more to this wonderful cause. We will apply any future donations to the 2022 scholarship winners. You may donate to honor a former teacher, staff member or classmate and we will notify them when possible..
DONATE NOW to the Alumni Scholarship Program!
If you would prefer, you may send a check made out to:
Redwood Foundation/Alumni Scholarship
c/o Redwood High School
395 Doherty Drive, Larkspur CA 94939
KREPS DEDICATION TO EDUCATION LIVES ON
Don Kreps, the founding Principal of Redwood High School, and his wife Eileen, also an educator, had a profound impact on the high standard of education in Marin County. They are no longer with us but have left a generous donation of $100,000 to Redwood teachers to be used over a ten year period. We all know that the support and enrichment of teachers is key to an excellent education. A GIANT thank you to Monica Kreps Sevy '78 and Dan Kreps '66 (representing the family,) who have been working with Principal David Sondheim to make this happen.
GIVE BACK TO REDWOOD... 2021-2022 CAMPAIGN
Please consider giving back to Redwood in other ways ... any amount will be appreciated!
The Alumni Association works closely with the Redwood Foundation. In past years they have raised over $1.2 mil to help Academics, Arts and Athletics. They sponsor our activities, we help raise monies for the Foundation and the Alumni Scholarship, as well as assist at some of their events. It's time for us to step up to the plate and help with any kind of contribution, large or small!
DONATE NOW!
If you would prefer, you may send a **check made out to:
Redwood Foundation
c/o Redwood High School
395 Doherty Drive, Larkspur CA 94939
**Please mention that you are a Redwood alum and give your year of graduation!
ALUMNI RED PAGES... CLICK HERE
Please support small businesses and services, especially Alumni businesses! If you would like to be listed, please contact Ted Wray at jtedwray@gmail.com or info@redwoodalumni.org We will list your name, grad year and a link to your website, email or phone. Be sure to mention Redwood Alumni Red Pages when you do business.
JUNE AND JULY RED PAGES SPOTLIGHT:
TIDELINE MARINE GROUP
Taylor Lewis '00 * tidelinetickets.com * 415-339-0196 Taylor.Lewis@tidelinemarinegroup.com

Captain Taylor Lewis '00 is founder and COO of Tideline Marine Group and its subsidiary Tideline Marine Solutions. Tideline is an official small-scale ferry and on-demand service on behalf of the Port of San Francisco.Tideline created the small-scale service in 2012 as a better way to get around the San Francisco Bay. Throughout the Bay, their dynamic fleet links cities and towns that lack large-scale ferry terminals improving transportation experiences everywhere we land. Jump on board our daily commuter service and check out our upcoming event schedule to experience the Bay like never before.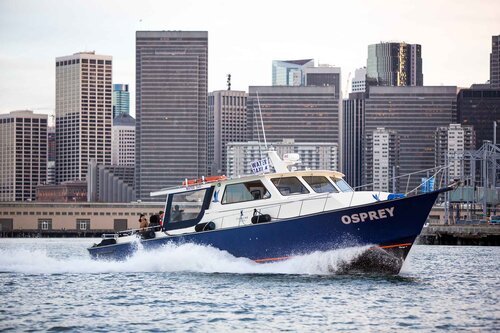 REDWOOD ALUMNI ACTIVITIES EMERGING FROM QUARANTINE!
The Corona Virus restrictions have caused the Alumni Association to reass
ess our plans for the 2020-2021 school year. The safety and health of our alumni is of prime importance. As of May 25, 2021:
Athletic Hall of Fame Banquet for the classes of 2019 and 2020 has been re-scheduled.

Our new date is October 9th, 2021

. Please be patient and stay tuned.
We have decided not to schedule the 2021 Avenue of Giants Speaker Day and Banquet, usually held in March for both the 2020 and 2021 inductees. A new date will be March 4, 2022 at McInnis Restaurant in San Rafael.
Reunions for 2020 are either being cancelled or postponed. We are waiting to hear details of future plans. There is certainly no reason why 2021 and 2022 reunion classes can't get started in planning!
Class of '70 ... 50/51 Reunion... Rescheduled for Saturday October 16th, 2021!!
Go to Redwood1970.com for the most up to date information
Venue: McInnis Golf Club Restaurant
Website: www.Redwood1970.com
Facebook: Redwood High School Class of 1970
Class Contacts: Bud Broomhead / bud.broomhead@viakoo.com / 415-609-4648,
Jerry Piro / jerrypiro@aol.com / 415-515-3927,
Bonnie (Sutherland) Tringali / bonbonn@sbcglobal.net / 707-349-0911,
Ross Gondak / rgondak@aol.com / 415-272-2928
Reunions for 2021... Classes of '61. '71. '81, '91, '01 and '11 please let us know your plans and let us help you get started!

Class of '61 celebrates 61 years! Spring or Fall of 2022

Reunions for 2022... Classes of '62. '72. '82, '92, '02 and '12 should start thinking about plans for fall of 2022! Contact us for help!
REUNIONS...2020, 2021 AND NOW 2022!
If you are palnning reunions for the Class of '60, '70, '80, '90, 2000 or '10... please keep an eye on our REUNIONS page on the website for current information.
If you want to start planning 2021 REUNIONS, Class of '61, '71, '81, '91, '01 or '11, and 2022 REUNIONS... Classes of '62. '72. '82, '92, '02 and '12, please contact us reunions@redwoodalumni.org and we can help you get started and send you the class database.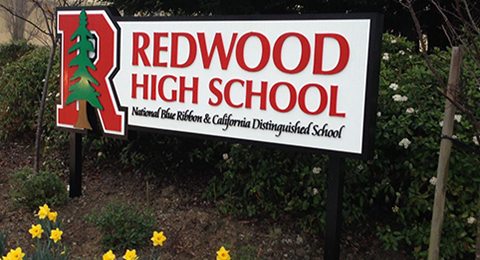 ANNOUNCING THE 2021 DISTINGUISHED ALUMNI...
Avenue of Giants...
Ellen Davis '67 is a biblical scholar who asks an unusual question: How can ancient texts guide faith communities, Jewish and Christian, in responding to urgent contemporary issues, including interfaith relations, climate change, and land degradation?
Gordon Ness '72 became an expert in treatment, the challenge of sober living, group homes and prison inmate reentry. Managing his personal recovery through Oxford House, a sober living group home in Virginia, he shifted to supporting others in recovery. From 2005 until his death in 2014 he assumed positions in Williamsburg, Virginia in a number of organizations providing treatment, sober group homes and transitional support.
Josh Reeves '01 supports small businesses with creative software through his startup Gusto. The organization has recently morphed from a payroll company to one offering a range of financial services including tools to help employees eliminate credit card debt and obtain health care.
Detailed Biographies on the AOG Bio Page
Redwood Athletic Hall of Fame
Kip Schaefer 1992
Football 2 year MCAL first team, Senior year 2nd team all Bay area
Baseball 3 year all league, Preseason All America 1992
Earned a scholarship to UNC Chapel Hill for baseball
Brendan Darby 99
Football 97 first team all league 97 and 98 offensive line, 98 2nd team all league defensive line
Earned scholarship as a walk on at San Diego State, 2 time Mountain West all conference
Track 2nd MCAL 1998 shot put,1st 1999 shot put
Rugby All Northern California 1998
1982 Rugby Team
National Champions 1982
Beat Highland High for championship at Stanford
7 players went on to play Division 1 rugby
GIANTS IN THE NEWS
2018 Inductee Alicia Garza '98 appeared on the Trevor Noah Show promoting her new book The Purpose of Power...Trevor Noah Comedy Central
2016 inductee Tiffany Shlain '88 is in conversation with Huffington Post as well as publishing her new book 24/6 The Power of Unplugging One Day a Week. http://www.tiffanyshlain.com/
2019 inductee Cigall Kadoch '03, founder of Foghorn Lab, hit Nasdaq last month with an amazing debut. She is one of bio-tech's rising stars. Foghorn Lab and Foghorn Debut
Paige Wiley Peterson '73 published her memories of growing up in Belvedere in her new book. Marin IJ Article
Jordan Livingston '00 will have his documentary on the DeLorean sports car shown at the Tiburon International Film Festival through December 17. MarinIJ
SURPLUS YEARBOOKS AVAILABLE FOR SALE!
The Redwood Alumni Association has purchased most of the surplus yearbooks from Redwood for a very good price...We can offer them to you for only $50 including shipping and handling. We have one or more for most classes since 1975, some classes being more scarce. If you have lost a yearbook or never bought one, and are interested, please contact info@redwoodalumni.org with your name, year of yearbook and mailing address. We will notify you and if the yearbook is available, will give you payment instructions! Yearbook purchase(s) are available to Redwood alumni only.